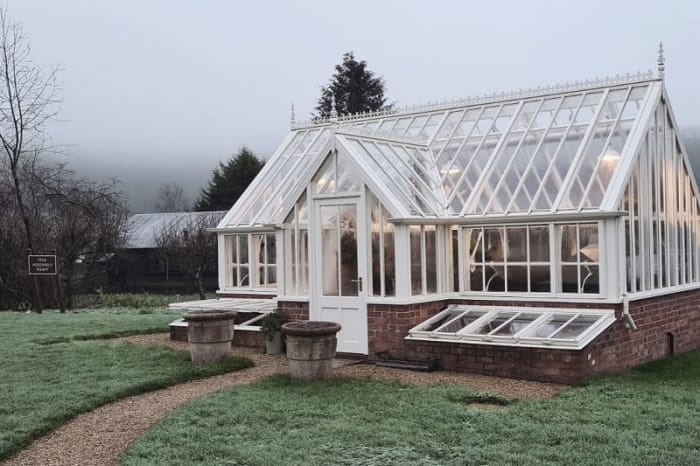 The start of 2021 certainly feels different to previous 'new year' beginnings, but there's no reason why we can't retain a little normality, especially when it comes to our gardens. They have been there for us throughout lockdown, and we definitely count ourselves lucky to have such beautiful spaces to enjoy during these uncertain times.
It's time to make a list, of all the small gardening jobs we can begin so our gardens will thrive throughout the rest of the year.
Pruning
Pruning is an essential gardening skill to encourage healthy growth and flowering. There are two types of basic pruning cuts, heading which stimulates the growth of buds and reduces shrub height. Whilst thinning cuts are used to remove branches and reduce shrub density. The most important thing to remember is to keep your cuts at a 45-degree angle to prevent water damage and disease.
Plants to prune in January:
Roses
Wisteria
Apple and pear trees
Blackcurrant, redcurrant and gooseberry bushes.
Ordering Seeds
It's always been important to get your seed orders in early so that you can start planning your growing schedule. Last year we saw a surge in gardening with everyone spending more time at home, so this year will undoubtedly see more long waiting lists for seed orders and gardening essentials.
We are keen advocates in supporting our local community. Many of the popular suppliers are now owned by one company, so we recommend researching your local and independent seed suppliers. You can also look for organic or sustainable seed suppliers, from places such as
Otter Farm
.
Rejuvenate your Growing Environment
If you're growing a little tired of your garden space, we have a number of accessories that will rekindle your love of gardening.
We have a full range of accessories that can transform your growing space, or you can request a brochure on them.
We would love to see how you 2021 growing season is going. Share your photos on Facebook with @alitex or tag us on Instagram @alitex_.