Strawberry Board Shelving
Depth of 358 when gable mounted, 300mm when side mounted
from £445 per metre*
Strawberry boards facilitate enhanced growing conditions, as well as maximising the space in the pitched roofs of our glasshouses. They can be eaves or gable mounted, and the concept dates back at least to the Victorian heyday of glasshouse growing.
The closer the plant is to the glass, the more it benefits from the sun's rays and solar energy, which is particularly valuable during periods of lower light, such as spring and autumn. By growing close to the glass, it also discourages the plants, especially strawberries, from becoming too "leggy".
As well as creating precious extra space in the busy growing season, strawberry boards pose as a decorative display shelf all year round.
---
Please complete the form and we will come back to you
---
The Details
Accessory Features
---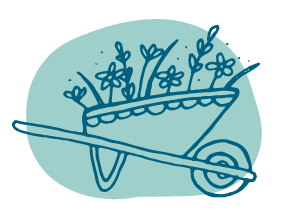 Maximise Space
Utilise your roof space with Strawberry Boards, where plants will benefit from the sun's rays and solar energy
Traditional Feature
Dating back to the heyday of greenhouse growing, Strawberry Boards are a classic Victorian Feature
Unique to your Greenhouse
You may choose to have as many or as few as you may like in any configuration you may like, dependant on your personal preferences and style
*UK prices only. Prices include VAT at current rate. They exclude delivery and installation if ordered as stand alone item(s) and are not part of the greenhouse order. We reserve the right to change our prices at any time.
Product Specifications
Dimensions
Our Strawberry Boards have a depth of 358mm when mounted at the gable end of your greenhouse, and 300mm when along the side. The shelves themselves are 45mm in height.
Materials
Our Strawberry Boards are made from aluminium, powder coated to match your greenhouse, with a base comprised of slats made from sustainable bamboo and recycled plastic.
Frequently Asked Questions
How much can weight can I put on my strawberry board?
We recommend a maximum of 30kg per shelf.
What is the base of the Strawberry Board made from?
The base is comprised of slats made from sustainable bamboo and recycled plastic, creating a strong, sturdy and rigid shelf.
How many Strawberry Boards will I need?
This is up to you! It depends on your greenhouse and your personal preferences. Your Sales Designer can help you come to a decision.
---
Can't see what you're after?
Talk to us about our bespoke design & builds
---