If you would like to learn a little more about what we do and why we do it, why not take a look at our brochure?
Our full-colour brochure showcases the complete award-winning range of Alitex greenhouses. Get inspired, and peruse the beautiful projects we have worked on over the last 70 years.
Alternatively, you may prefer to download our digital copy and receive the PDF via email.
If you are outside of the UK and would like a printed brochure, then please contact us.
Get In Touch
Contact Details
By Phone
By Email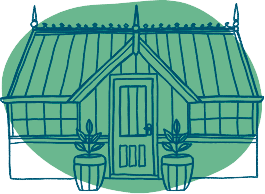 Visit our show site and factory
We are located in the Hampshire town of Petersfield off the A3. Come see for yourself the Alitex difference. With structures for you to view and our factory tour – you'll walk away with all you need to know.
Our services
If you can't find your dream greenhouse in our National Trust range then we can offer a fully bespoke service from our experienced designers and engineers.
Customer Services
Whether you need your greenhouse cleaned, some blinds or extra shelving, our customer service team are here to help you kit out your Victorian greenhouse with the perfect accessories.