Greenhouse Heater
Height 350mm x Length 410mm x Diameter 230mm
£350*
This robust electric Greenhouse Heater offers excellent thermal efficiency with a high capacity circulating fan. It is constructed from stainless steel, comes in brushed silver and is supplied with feet to ensure stability. Alternatively you can choose to suspend it from the roof using chains.
Simple to operate, it provides either 1.0 KW, 1.8 KW or 2.8 KW of thermostatically controlled heat output. The thermostat allows you to regulate temperatures ranging from 0-26°C, which is an optimum growing environment. As a general guide, a setting of 1.8 KW will provide frost protection for a greenhouse up to 3 metres by 4 metres. Learn more about how to use our Electric Heater here.
---
Please complete the form and we will come back to you
---
The Details
Accessory features
---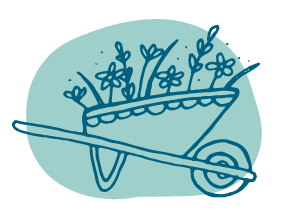 Temperature control
From 0° to 26°c, the greenhouse heater helps reduce temperature stress on plants and provides protection during the winter months
Extend the growing season
The introduction of a heater will extend the growing season and allow more tender specimens to grow
Fitting options
You may choose to have your heater freestanding to move around the glasshouse. Alternatively, you can suspend it from the roof to provide direct the heat into specific areas
*UK Prices only. Prices are inclusive of VAT at the current rate. They exclude delivery and installation if ordered as stand alone item(s) and are not part of the greenhouse order. We reserve the right to change our prices at any time.
Product Specifications
Dimensions
Height 350mm x Length 410mm x Diameter 230mm
Materials
Our Electric Heater is manufactured from stainless steel.
Frequently Asked Questions
Will one heater be sufficient for the size of my glasshouse?
As a rule of thumb, we recommend one heater for glasshouses up to the size of The Mottisfont. However the amount of heaters you will need will depend not only on the size of your greenhouse, but also your intended use. Our heaters can be bought retrospectively, so you can always purchase additional ones to suit your needs.
Will it rust?
The heater is manufactured from a high quality rustproof stainless steel.
Is it waterproof?
With an IPX4  rating, the heater is splash proof.
---
Can't see what you're after?
Talk to us about our bespoke design & builds
---