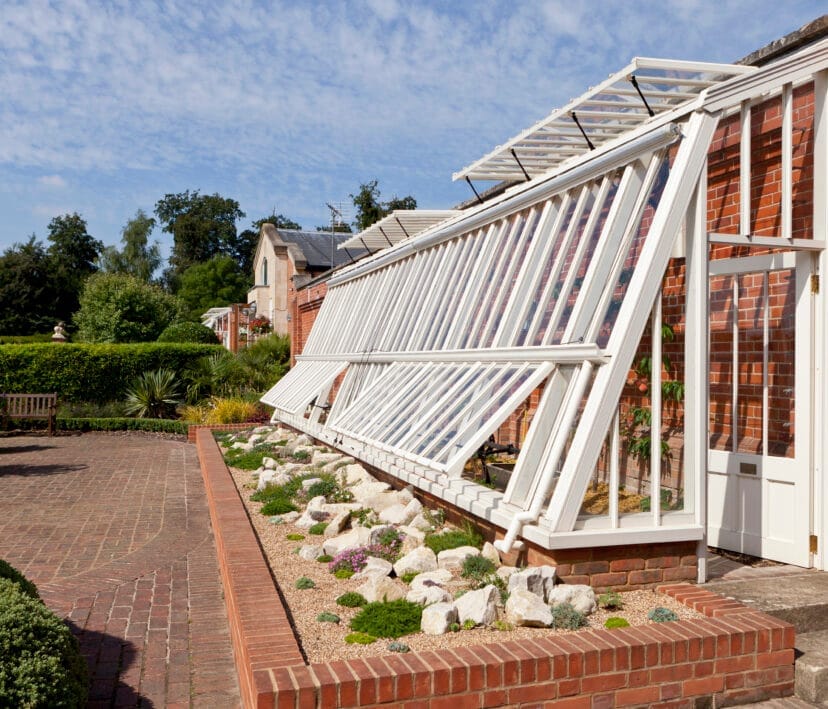 Whether you have dedicated your greenhouse to growing fruit trees and plants, or just want to introduce some citrus fruit amongst your current collection, we have gathered some top tips to help you ensure you have a healthy harvest of delicious fruit in your greenhouse.
Citrus House
Whether you've opted for heating or not, citrus varieties such as oranges, lemons and even pineapples can be grown in a climate that doesn't even surpass 13 degrees.
To ensure the pips germinate, the temperature should be kept above 4 degrees Celsius during the winter.
If you want faster results, as a pip can take up to 10 years to produce any notable sized fruit, take cuttings from an existing older citrus tree and plant that instead.
As a general rule of thumb, once flowering has almost ceased and the outside temperature doesn't fall below 12-13C then you can place your citrus plants outside.
Peach House
These are best grown on a south – facing wall. This might be something to consider if you are starting your greenhouse project from scratch and wish to grow this variety of fruit as you will need to consider the orientation of your structure.
Peach and Nectarine trees that are already partially trained, should be planted with young growths tied to canes, and those in turn, tied to wires.
If planting bare roots peaches, plant from November through to March directly into the soil but space around 15-20cm way from the wall angled towards it.
The tree will need regular visits for picking as the fruit will not ripen all at once.
In January, close your vents earlier in the day to maintain the heat. If temperatures are exceptionally cold through the winter months, particularly during the blossoming months, you might want to consider a small heater.
Fig House
Figs can be grown in a heated greenhouse either directly planted into the soil or in containers.
An environment that doesn't drop below 10C is key for growing figs. This means a small electric heater might be a good addition to your greenhouse. With an effective heating solution, your fig tree will hopefully produce two crops throughout the year.
Plant directly into well-drained soil or in containers. By planting in a container inside you can easily transport outside in the warmer months. It also means the trees are hardier throughout the winter months
To ensure your figs thrive the following year, remember to add some rotted manure or mulch to the containers or bed.
As a tree that grows a considerable height, similarly to peaches and nectarines, it is advisable to have it grow against such as a wall or canes. If planting near a wall, make sure there is enough space between that and the plant so the branches can eventually be trained against it.
If you're looking to build your own fruit house request a brochure here or for more inspiration take a look at our bespoke greenhouses or traditional greenhouses.