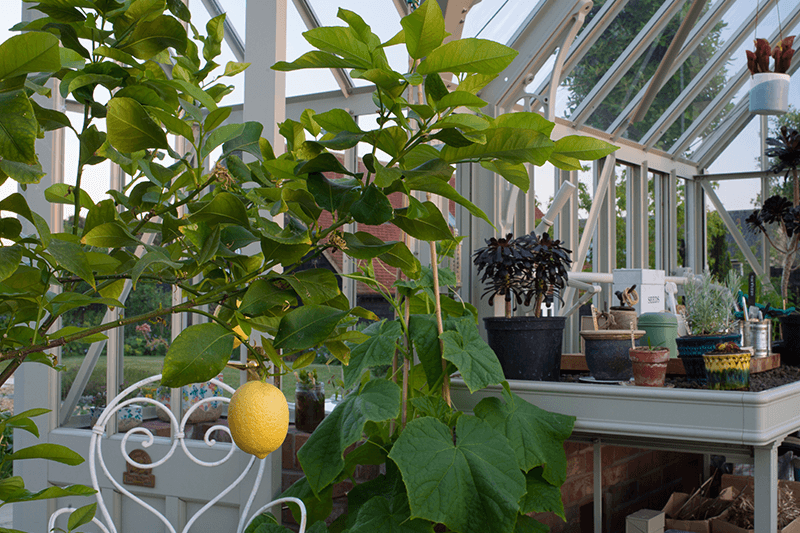 Issy McKinley, Senior Gardener from the Organic Kitchen Garden at Arundel Castle in Sussex for almost 20 years, kindly gave us her expertise and advice on growing citrus in your greenhouse. We've put together some of her key tips in this blog, but if you missed out on the original webinar don't panic! You can watch the recording of it at the bottom of this page.
Citrus Facts
Citrus fruits are from the family Rutaceae, also known as the Rue family, which contain beautiful blossoming flowers with a strong scent. The grapefruit (Citrus Paradisi) is a hybrid between pomelo and sweet oranges. Citrus Reticulata covers the mandarin orange, known as a small citrus tree fruit, including satsumas, clementine and tangerines. Fun fact – these oranges were named after port Mandarin where the fruit originated in China. Key limes (Citrus Aurantifolia) are native to Southeast Asia, and commonly confused with the Lemon where its name is derived from 'Limun'.
The Limequat is a citrofortunella hybrid between limes and kumquats. You can identify its vast difference in size in comparison to an Etrog!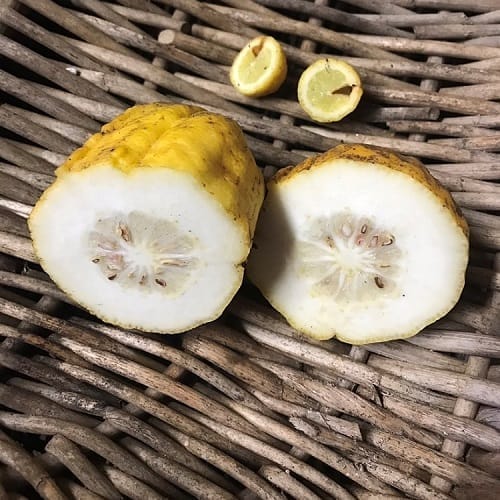 When growing your citrus it is important to endure a constant temperature. To avoid overwintering in your Alitex Greenhouse, our Edwards Heater or Cast Iron Floor Grids are a useful accessory to keep a constant level of heat throughout winter. The Fell External Shades are a highly resourceful addition to your greenhouse, as they reflect the suns rays away from the greenhouse externally before it can pass through the glass – this also enables protection for the citrus from the blazing sunlight.
Unusual Lemons
Aside from the regular lemons you will find in your local supermarket, as Izzy demonstrated in her webinar, there are many unusual varieties within its species. The Verna lemon is mostly appreciated for its large size from which it is made up of around 30-40% juice. A few top tips for successfully growing them is to provide a through flow of air and lots of moisture. It is important to avoid a dry atmosphere and low light levels, as these are some of the main reasons the Verna lemon fails to grow inside your homes.
The Etrog lemon, also known as Citrus medica, is used as a ceremonial inclusion in the Jewish Festival of Sukkat, where they present the fruit in an ornate box, giving gratitude and abundance representing the harvest. When growing an Etrog tree, it is important to note that they cannot tolerate wet roots therefore a good, well-draining soil is needed. Although one of the larger lemons within the family, you unfortunately won't get much juice from them compared to the Verna lemon, however the candied peel and the zest are delicious!
Pests
Scale insects, mealybugs and red spider mites, to name a few, are amongst the common group of pests that try to reside in greenhouses, and in particular like to attack citrus plants. Scale insects and mealybugs can be managed with a mineral oil spray in winter, which also helps to remove any mould. The tortrix moth caterpillar wraps a leaf around itself as a form of protection from the products humans use on their plants. Bacillus powder is a good treatment to remove the caterpillars from their cover, however you may need to get your hands dirty as you will need to unpeel the leaf from the caterpillar in order to treat it. Other forms of useful pest management is a fogger machine, vermiculite (good for red spider mites) or a sacrificial fruit – tempt the pests with a sacrificial fruit or vegetable, such as an aubergine, so that they don't attack your prized growing citrus!
If you enjoyed our citrus webinar, why not sign up to our upcoming events where you can indulge in a plethora of horticultural knowledge from a variety of experts. You can also join our Grow Club community to share personal tips on all things 'greenhouse growing'!
You can catch up on all things citrus with Issy McKinley's Citrus Webinar!