Fell External Shades
Lengths of up to 5 meters
from £1,735 (up to a maximum length of 5m per shade)*
Our specialist greenhouse shading is specially designed for Alitex greenhouses. Uniquely mounted on the outside of the greenhouse, they deflect the suns rays before they can create any solar gain internally.
Used together with the roof and side ventilation, our shades are recommended to optimise heat and light control within your greenhouse, in order to create the ideal growing environment.
---
Please complete the form and we will come back to you
The shades reduce light intensity and therefore plant scorch, and help keep the overall temperature down in the heat of summer. They can be mounted on the front of the roof, on the southerly elevation, and depending on your location, we can make blinds for lobbies, sides and gable ends as required.
Operating on a spring-loaded pulley system, the shading material is a polyolefin-based fabric, interwoven with thin aluminium strips to give 65% shading, and is designed with longevity in mind.
---
The Details
Accessory features
---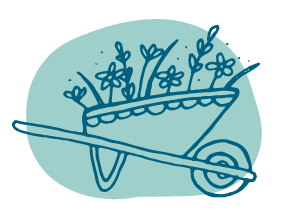 Bespoke design
Designed especially for our greenhouse, our Fell Shades are bespoke to Alitex
Light reflecting
The shades are fitted externally on our glasshouse, to reflect the sun rays and minimise solar gain inside
Unique to your greenhouse
You may choose to have as many or as few as you may like, according to the orientation of your garden and greenhouse
* UK prices only. Prices inclusive of VAT at current rate. They exclude delivery and installation if ordered as stand alone item(s) and are not part of the greenhouse order. We reserve the right to change our prices at any time.
Product Specifications
Dimensions
Available in lengths of up to 5m, our external shading will be made to fit your greenhouse, dependant on where the shade is mounted.
Materials
The shades are mounted to the greenhouse with a aluminium base rail which will be powder coated to match your greenhouse paint colour. The shade cloth itself is made from a polyolefin-based fabric, interwoven with thin aluminium strips, to maintain it's rigid structure.
Frequently Asked Questions
Why are the shades on the outside?
The shades are designed to fit externally as this reflects the sun's rays away from the greenhouse, minimising solar gain. As a result, the shades are very effective at keeping the greenhouse cool.
Can they be fitted on the rear roof of my greenhouse even though I have roof vents?
Yes, as the shades will sit below the roof vents, instead of at the ridge of the roof.
Can they be fitted to my non-Alitex greenhouse?
Unfortunately not, as the extrusions are specifically designed to fit Alitex roofs only.
What colour does the rope come in?
The rope operates the spring loaded pulley system, and comes in black.
---
Can't see what you're after?
Talk to us about our bespoke design & builds
---