Cast Iron Floor Grids
0.3m x 0.9m or 0.6m x 0.9m
£590 per grid | £810 per grid*
In larger greenhouses, heating pipes are located in a channel under the grid which allows hot air to rise through the greenhouse. In addition you can spray the heating pipes to create humidity, or add water to the channel for the same reason. They are also an attractive walkway that adds to the period feel inside the greenhouse.
The floors grids give a truly Victorian feel to the inside of your greenhouse. Being made from cast iron they will develop an attractive surface rust when in contact with moisture. This never causes damage, and instead gives a weathered finish that ages beautifully.
---
Please complete the form and we will come back to you
---
The Details
Accessory features
---
Functional
Decorative housing for your hot water heating system
Striking yet practical feature
The traditional character of the floor grids gives a truly Victorian feel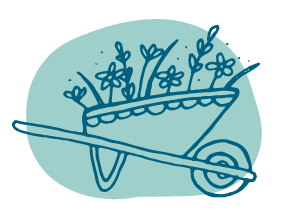 Two standard sizes
We offer 2 widths in our floor grids, to fit any greenhouse layout
*UK prices only. Prices inclusive of VAT at current rate. They exclude delivery and installation if ordered as stand alone item(s) and are not part of the greenhouse order. We reserve the right to change our prices at any time.
Product Specifications
Dimensions
Our floor grids come in 2 sizes, 0.3 metres x 0.9 metres, and 0.6 metres x 0.9 metres.
Materials
Our floor grids are made from Cast Iron.
Frequently Asked Questions
When must they be installed?
The floor grids must be installed at time of building works.
How do they sit in the floor?
We supply the floor grids with the support frame for them to sit in.
Can they be moved?
Yes the floor grids, although heavy, will be able to be lifted up to access the heating underneath.
How much do they weigh?
0.3m x 0.9m weighs 17kgs
0.6m x 0.9m weighs 35kgs
---
Can't see what you're after?
Talk to us about our bespoke design & builds
---