Our client wanted a greenhouse that would compliment her Cape Cod style home. She looked no further than our National Trust Mottisfont.
Read On

National Trust Collection
Project Overview
The traditional Victorian aesthetic of our National Trust Collection sits beautifully along from the orangery at the rear of our clients Cape Cod style home.
Wood Sage in colour, the greenhouse is used as a space for growing, as well as a creative outlet to escape the hustle and bustle of everyday life. Our client enjoys exploring hobbies like floristry, flower arranging and styling as a mindfulness practice. Time outdoors surrounded by nature can never be undervalued.
A beloved lemon tree sits proudly in the corner pride of place, and basil pots dress the traditional Greenhouse Benching that sits in one gable end. Strawberry Boards sit above the benching, offering space for stylish ornaments and seasonal decorations.
Our client has two Cast Iron Floor Grids perpendicular to the doorway, which beautifully mirror the two central bays of the Mottisfont structure. Traditional in aesthetic, the Floor Grids add charming character.
Greenhouse External Shades sit each side of the picturesque flat fronted lobby, and offer the ability to control light within the greenhouse. Tucked neatly under the Greenhouse Benching is our Water Reservoir to offer a practical and on-hand solution for a water supply.
Pembrokeshire stone was used in the greenhouse base, as well as in the outdoor kitchen and curved bench, creating a cohesive look across the Italian style garden. Red brick quoining adorns the corners of the base, adding contrast and character to the brickwork. A coping stone dresses the brickwork inside the greenhouse, creating a stylish and practical sill.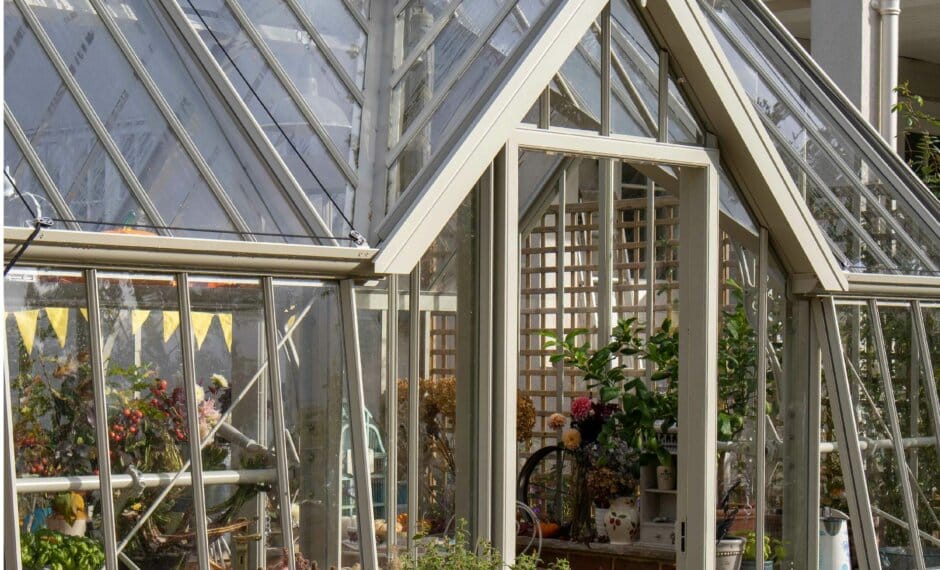 Wood Sage compliments our clients Cape Cod style home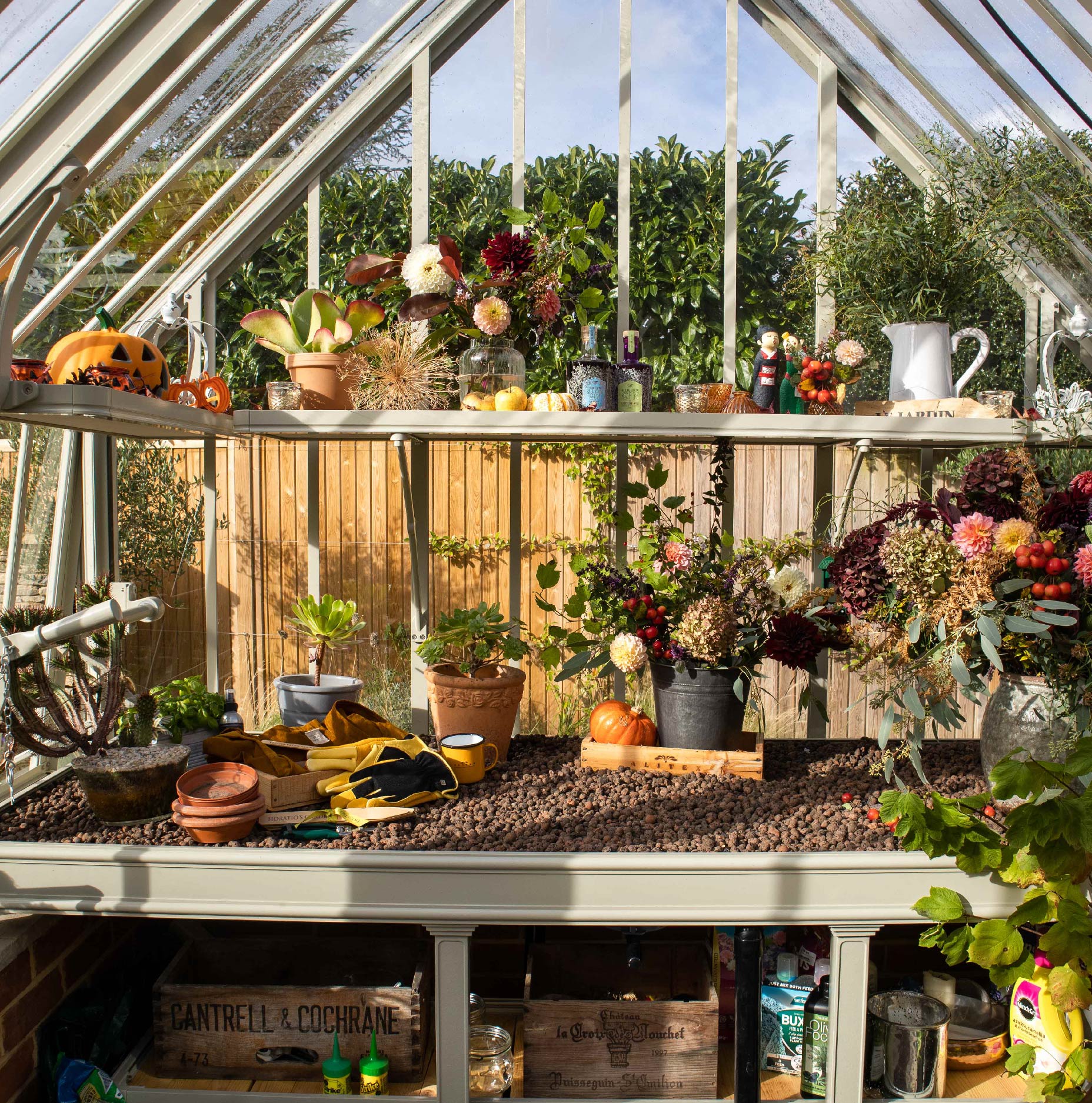 Strawberry Boards are practical shelving as well as decorative staging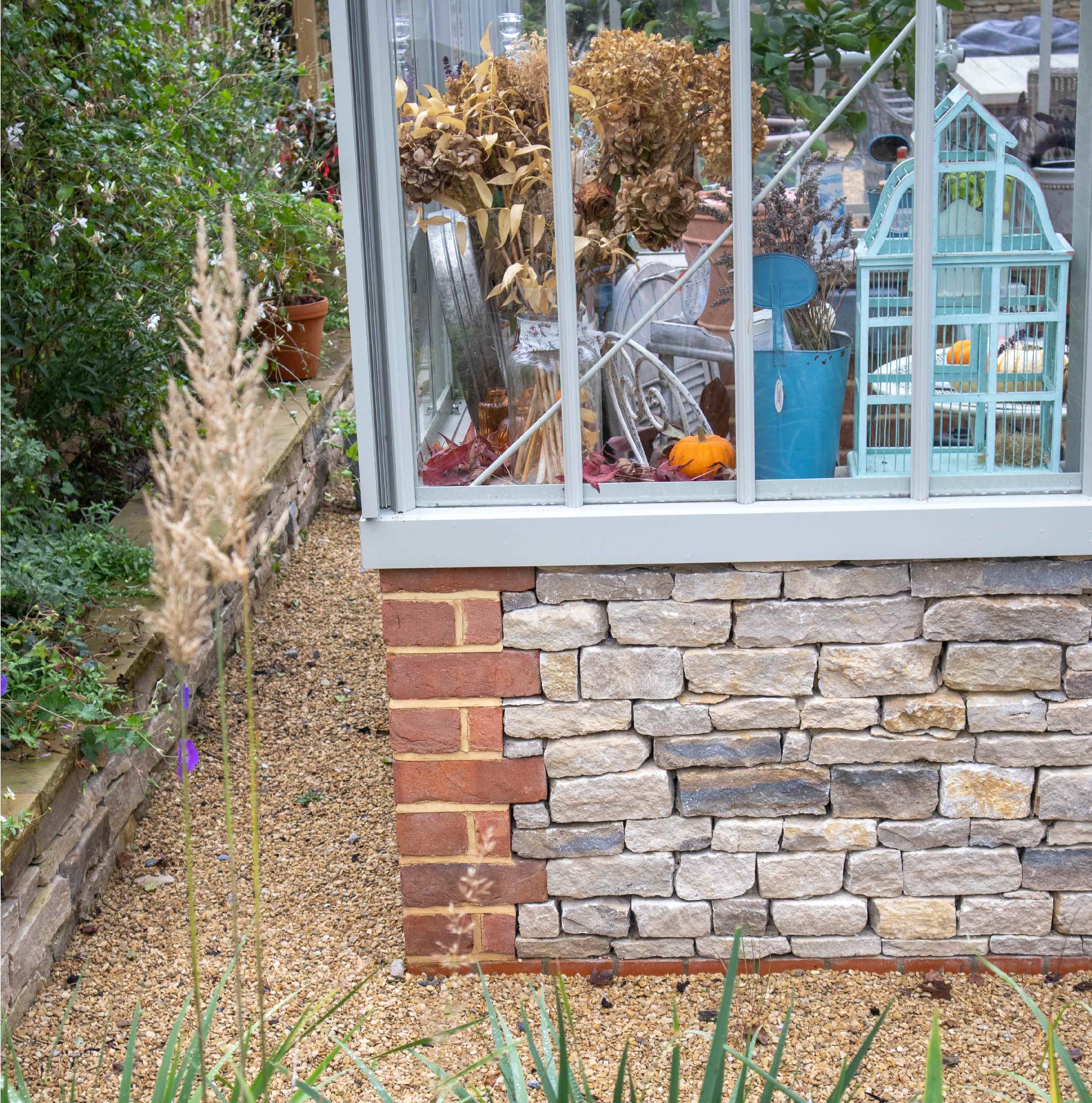 Pembrokeshire Stone in the base is used in other elements in the garden
---
It had to be an Alitex, nothing else compares!
---
---
Bespoke Greenhouses
Talk to us about our bespoke design & builds
---