The Ickworth
£51,446.00
Request a Brochure
This modern Victorian greenhouse is perfect for keen gardeners. Boasting a stunning spacious interior, the Ickworth greenhouse is cruciform in shape, giving tremendous internal flexibility and allowing you to define space for growing as well as entertaining and relaxing. The position of doors is flexible giving options on how it is positioned in a garden – it makes a great link between 2 defined garden spaces.
Each wing in the Ickworth greenhouse comfortably accommodates a U-shaped bench with the opportunity to utilise each area for efficient and organised growing. There is a multitude of space for overwintering plants, or beds built into the ground to grow a large tree or climber specimens into the ample roof space. Alternatively, by tailoring the internal design of your greenhouse, the structure can be transformed to provide a seating or entertaining area where you can admire your thriving plants.
Product dimensions
2.9m x 7.1m (9'6" x 23'5") with extended double lobby.
How to order
To get your project started please give us a call on 01730 826900 or email us at enquiries@alitex.co.uk. You can also book a Sales Visit with one of our Designers who will visit your home, or come along to our next open morning to see our structures at Torberry farm.  Our knowledgeable Sales Designers will ask all the right questions to understand what greenhouse will suit your needs. Click here to view the full process.  
Prices quoted in pounds (£) include VAT at 20% and delivery/installation within mainland England and Wales.
These prices are based on our standard size structures, the brick base and accessories (including benches and cold frames) are not included within these prices as they are tailored to your requirements. We offer a full range of accessories and we would be delighted to quote for providing your building works. To discuss accessory options and your building work requirements please contact a member of the team on 01730 826900.
Details & Personalisation
Once you've chosen your greenhouse style and colour you also have the opportunity to embellish your greenhouse further.
Cresting – this runs along the ridge of the greenhouse, you can opt to remove the traditional cresting for a more contemporary look.
Finials – these are the decorative points that are traditionally situated at each end of the greenhouse roof and at the front of each lobby. You can choose between ball or spike finials, or no finials at all.
Spandrel – Our spandrels are decorative as well as structural. These cast iron fittings are available in the Alitex A emblem or a rose design.
Door Furniture – We have three standard door handle choices with the option to upgrade to a further two designs. Your hinge, hook, and plaque will compliment your chosen door handle finish.
Materials
All of our greenhouses are made from aluminium and glass, which is infinitely recyclable. We are often asked why you should choose an aluminium greenhouse.

 As one of the planet's most inexhaustible resources, aluminium is a sustainable, lightweight and high-strength material. It is extremely resistant to rust and corrosion, therefore the perfect choice for creating beautiful glasshouses that will stand the test of time.

Your greenhouse frame will be powder coated, low maintenance and durable, meaning your structure requires very little effort to keep it in such good condition when compared with other materials.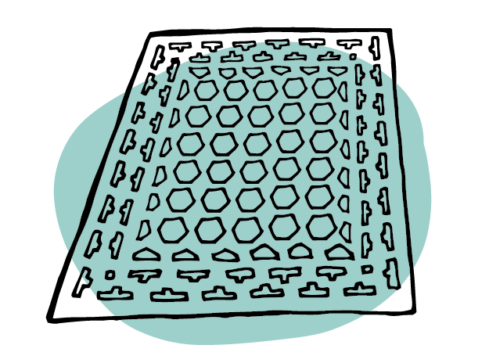 Materials
Our greenhouses are made from aluminium, which is infinitely recyclable. The finishing touches – spandrels, finials and cresting are all cast aluminium – the way the Victorians made them. Every greenhouse is fitted with 4mm toughened safety glass.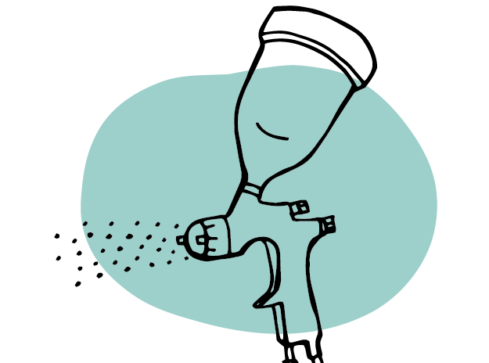 Paint & Finish
Our structures are powder coated in our factory and then baked in our ovens to create a tough, durable, semi-gloss finish. We offer bespoke colours and finishes, including a marine finish to protect against the elements of the coast.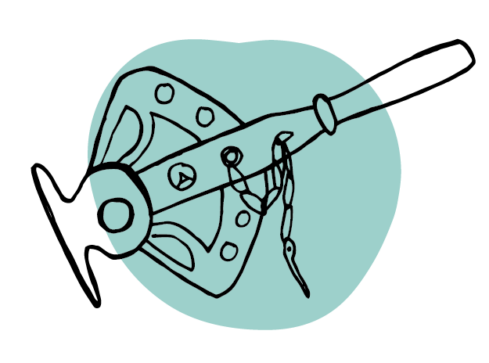 Ventilation
Our vents are placed on opposing sides of the greenhouse to create a chimney effect. The manual opening side vents open from below the gutter line. The air is then drawn through the automated roof vents to create adequate ventilation for your plants.
---
Choose Your Paint
The National Trust standard colour palette
---
Our colour selection is vast, ranging from classic shades of white to muted greens and greys, and more diverse bold colours including blues and black. Please view our colour range below, all colours come in a satin finish, except for Bronze Manganese which comes in Matt as standard. If you would like a bespoke colour or finish, all we need is the RAL code, these are available at an extra cost.
Wood Sage
Downland Stone
Juniper
Chalkhill Blue
Greensand
Sussex Emerald
Olive Green
White
Black
Brilliant White
Graphite Grey
Bronze Manganese
Please select your paints below you wish to sample
Featured Case Study
An Ickworth for enthusiastic growers
National Trust case study
When redesigning their estate, our client was looking for a centerpiece for their walled garden to elevate their rewilding project.
---
I don't think you appreciate the detail until you experience it head on, it's a quality build.
---
David Elton,
Director of the Lime Wood Group
---
Testimonials
Take a look at what our customers say
---
"We cannot fault the service. From the moment we rang Alitex they were efficient and easy to deal with. We are thrilled with the finished product, and it is worth the cost to know that it is really maintenance-free."