This productive walled garden lies at the heart of our clients estate that has been dedicated to a rewilding project.
Read On

National Trust Collection
Project Overview
Amidst 500 acres of wild and untouched farmland, our clients chose an Ickworth from The National Trust Collection in Wood Sage.
Having worked in the horticultural industry and attending many RHS Chelsea Flower Show's, our client was inspired to design her own special haven. The garden itself was designed with the greenhouse always in mind.
With 7 metres of Traditional Benching, there is plenty of space for our clients to grow their favourite Tigerella and Sweet Millions tomatoes ready to make chutney. As well as growing fresh produce to enjoy, our clients wanted this to be a space to relax and enjoy a cup of tea. The addition of an extra door instead of just one in this cruciform structure creates a more free flowing path through the greenhouse.
Our clients always knew that they were going to have their greenhouse in the beautiful and soft shade of Wood Sage, they even painted all of their windows and woodwork on the house in the same colour to create a wonderful overall look to their estate. This colour also complements the farmland that the greenhouse overlooks which has been transformed into a biodiverse wildlife habitat, encouraging all manner of insects, animals and vegetation to flourish. To read more about our client's rewilding project visit our blog.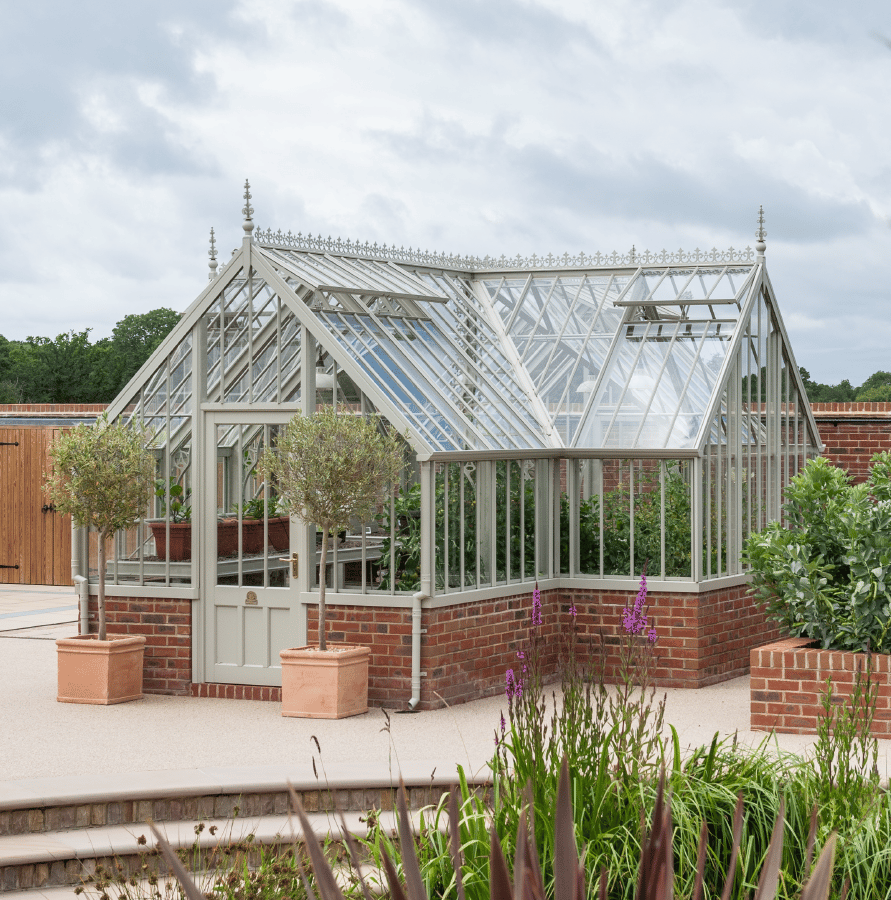 The cruciform style offers ample growing space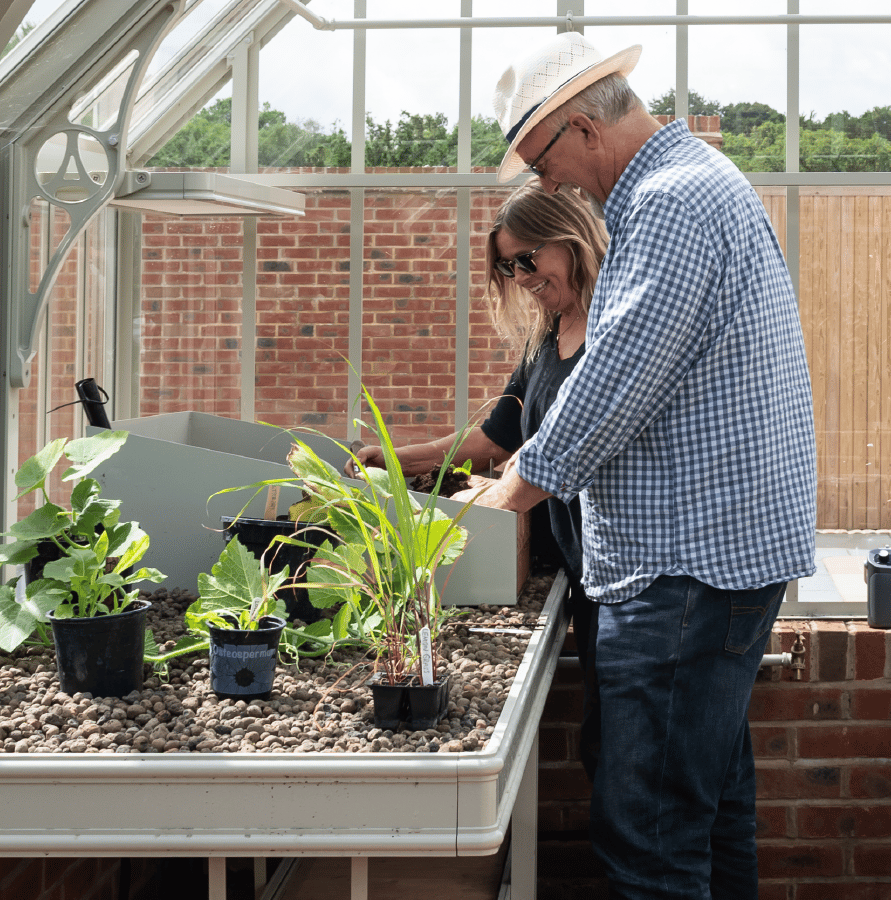 Our greenhouse benching provides a stable surface for sowing tomato seeds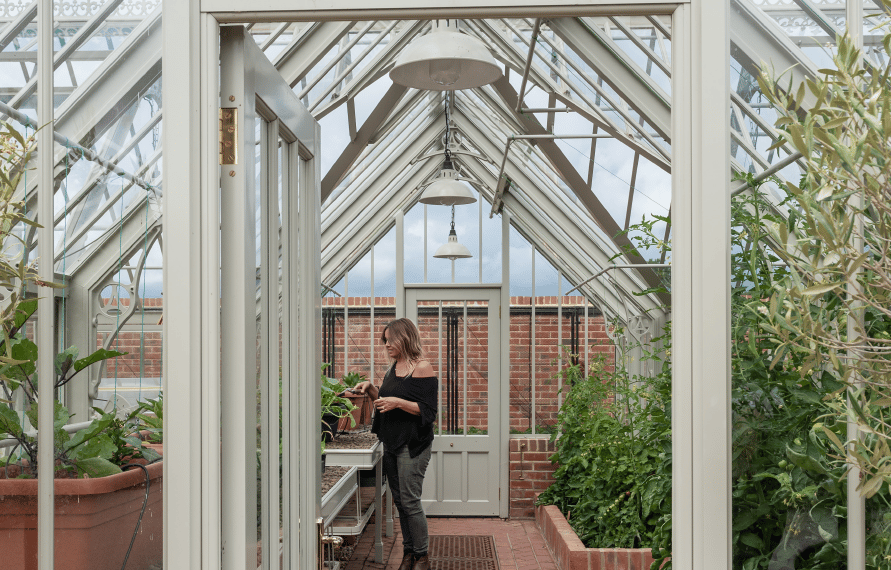 Our client added an extra door to create a free flowing path through the greenhouse
---
I don't think you appreciate the detail until you experience it head on, it's a quality build.
---
David Elton,
Director of the Lime Wood Group
---
Bespoke Greenhouses
Talk to us about our bespoke design & builds
---