As part of the Alitex turnkey service, we can take care of the building works process for you. Our glasshouses, engineered in aluminium, are very exact structures and have minimal degrees of tolerance. We build bases to perfectly fit the strict levels of precision every time. To request a quote for your greenhouse base to be built by our builders, please call us on 01730 826900.
Alternatively, if you are undertaking your own building works, it is very valuable for us to ensure that the base has been built correctly and that the site is ready for our installers. To ensure a smooth and seamless installation, we provide the option for one of our team to come to your site at various points during the building works process to ensure everything is correct.
Building your greenhouse base
Just like the rest of your greenhouse, you can choose the style of brickwork and flooring you would like to complement your home and garden design.
Our build teams are adept at meeting stringent requirements when undertaking the following as part of our building works service:
Finalising the exact location and orientation of the base with you, allowing for a minimum distance of 900mm around all sides of the greenhouse, and setting it out.
Excavation of foundations to a suitable depth (450mm) and removal of soil from site.
Laying of your concrete foundation, inclusive of a "ground beam" as a reinforcement system to give you a strong yet flexible base to withstand any ground movement or subsidence.
Building a solid brick base from a suitable brick or stone of your choice, finished with a header course or coping stone to create a level surface for the greenhouse bottom rail to sit on.
Supplying and installing the internal paved area.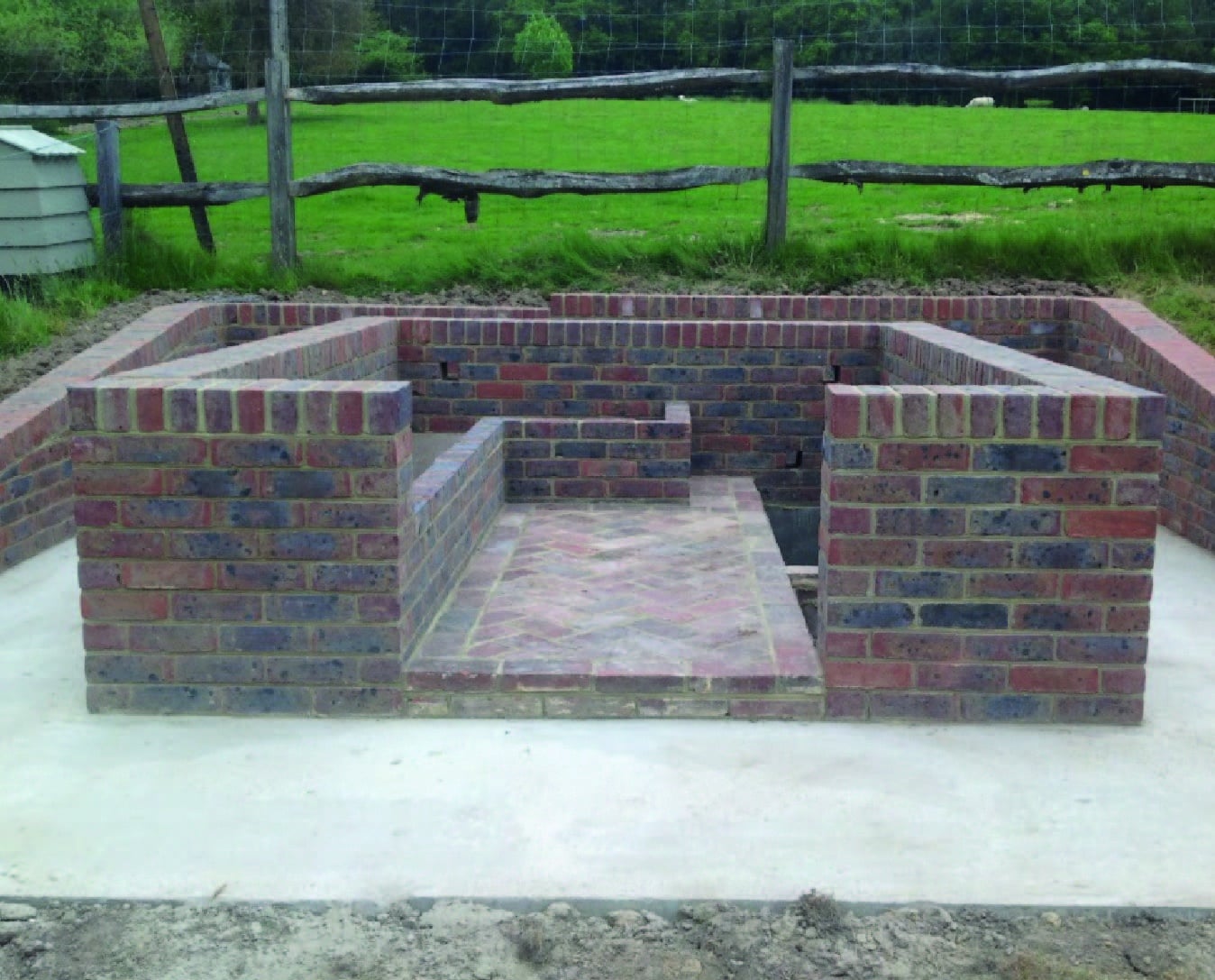 Using your own builder
Builders brief & site ready visit
Our Site Ready visits help to ensure a smooth and seamless installation. This visit is essential to check that the dimensions of the completed base are within tolerance and all works required for the construction of the glasshouse have been completed. We will also check the safety of the site, access and delivery restrictions, whether generators are needed for electricity and the type of assembly equipment.
A builders brief is an optional costed services we offer when you have contracted your own builder for the building works. This involves a site visit by a member of our team prior to, and after, the building works commencing. The Brief helps builders understand the purpose of the strict tolerances we employ and is a chance to go through all the build information. The base check provides the site to be checked to ensure that all works required for the construction of the glasshouse have been completed and that the site is safe to work on.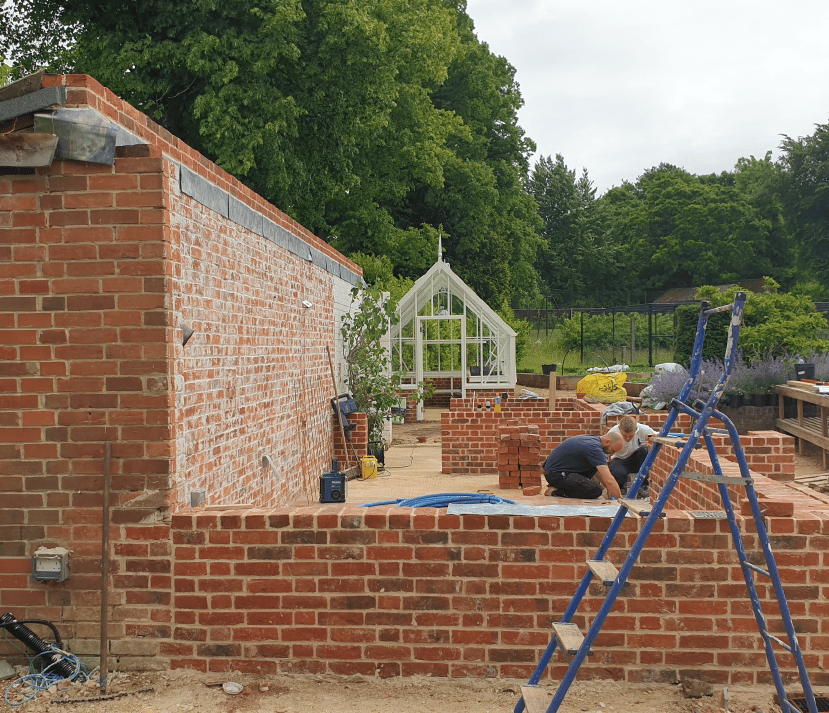 What are the required tolerances for the greenhouse base?
We require strict tolerances in the brickwork, + or – 5mm for most dimensions but recommend following your ground plan for accurate measurements. We have no flexibility on the greenhouse when we install it, so the base requires a similar level of precision for a seamless installation. An inaccurate base can cause us to leave the site if we are unable to build on it, which is something we would always like to avoid!