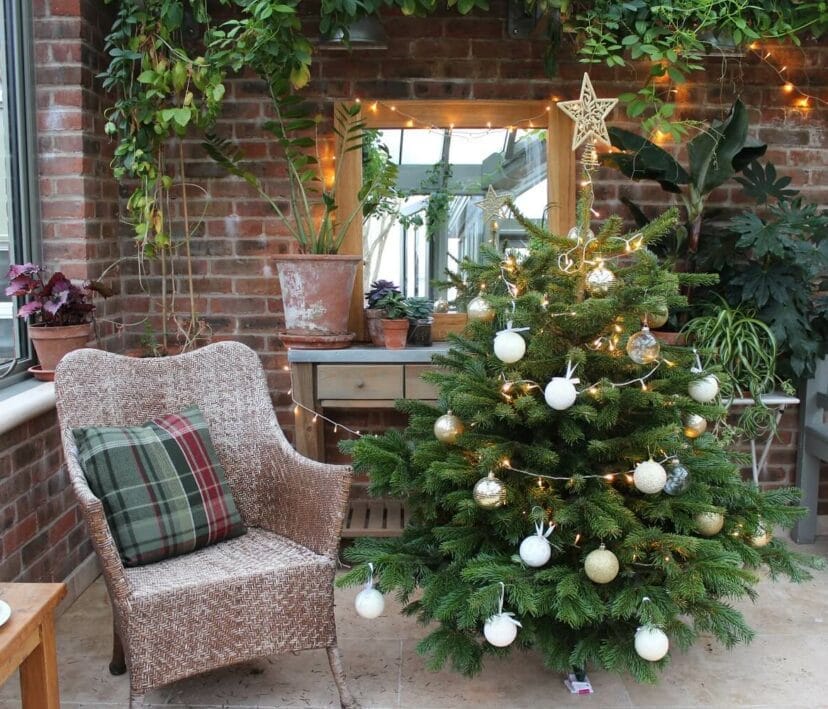 It's almost Christmas. Let's face it you've run out of ideas of innovative and exciting presents and you're online looking at novelty socks just to fill up those Christmas stockings.
We have compiled a list of gifts from the gardening world; things that will make the most discerning gardener's dreams come true. So, cast aside the socks with sausage dogs wearing little Santa hats and pay attention.
Plantini Mini plant house
This mini indoor plant house kit is the perfect desk gift so your loved one can appreciate their passion for gardening throughout their working day. With a beautifully ornate design and seeds included, this has everything you need to create your tropic house.
william morris garden tool set
Gardening tools do not have to be the standard drab trowel and fork that we have known traditionally. William Morris have designed some beautiful floral prints to make you stand out in your garden. Why not complement the set with a matching pair of pruners.
Space saving potting bench
Any keen gardener will know that space is easily and quickly filled. If you know someone who is frequently seeking new ways to store their plants, look no further than this space saving potting bench from Waitrose. What is more you can pre-order and pick it up with your weekly shop!
hanging brass sky lanterns
The perfect addition to any greenhouse or garden building. Add a little ambience to one of the spaces you spend most of your time by incorporating these unique hanging lights.
cast iron fire pit
Why not introduce a reason to spend even more time in the garden? This robust and bold cast iron fire pit would sit as a beautiful centrepiece. Make the most of those summer evenings and cosy up in the winter. Wrap up and sit by the fire, spending quality time with your loved one.
Great Gardening books
Never underestimate the gift of a good book. What better than these coffee table staples? From transforming your cooking by using wonderful home grown produce, to learning historical and gardening insights from the talented Sarah Wain and Jim Buckland, we have listed some of the best books for a keen gardener.

mark diacono 'Sour: the magical element that transforms your cooking'
Improving digestive health, fermenting your own foods and exploring new flavours this book is sure to set your taste buds tingling. Discover Mark's book here. 
Sarah Wain and Jim Buckland 'the creation of an exemplary garden'
A story of how Sarah Wain and Jim Buckland brought back to life the gardens of West Dean in Sussex. A celebration of gardening excellence. Order the book here. 
the pig 'tales and recipes from the kitchen garden and beyond'
The most eclectic and traditional group of hotels, The Pig have brought out a book that truly is good for the soul. This book includes a multitude of things from classic recipes to interior design tips. Get your hands on a copy. 
Christmas presents do not have to be repetitive or predictable. This small but perfectly thought out list will give you plenty of inspiration for any gardening enthusiast.