With 17 years between the first enquiry to placing their order, our client entrusted us with creating their dream lean-to greenhouse.
Read On

Bespoke Traditional Greenhouse
Project Overview
The monopitch greenhouse, powder coated in Brilliant White, stands proudly against a brick wall, hand built by our customer himself. A keen gardener from a young age, our client drew inspiration from his grandfather's lean-to greenhouse in the kitchen garden, and created his own.
A farmer by trade, our customer enjoys growing a variety of fruit and veg in his working greenhouse, utilising his broad range of Alitex accessories. Tomatoes clamber along the Vine Wires, Marigolds grace the Strawberry Boards in the gable ends, and potted strawberries sit on the Traditional Benching.
Cold Frames run the full length of the structure, creating ample space for hardening off and overwintering. Salads grow in the winter with the help of a soil warming cable in one of the frames. The others are full of seedlings in the spring, and cuttings to be sheltered in the autumnal temperatures. Experimental watermelons were a success in the Cold Frames this year too.
Over the chillier winter months, our client brings in his pots of Fantasy Chrysanthemums and plants them in the greenhouse beds, so the weather doesn't spoil the flowers. When in bloom, the yellow and purple hues brighten up even the gloomiest of days.
Our clients beloved wall trained peach tree was the first plant to be put in the greenhouse, and sits pride of place amongst the thriving crops. A new apricot is being lovingly fan trained.
The latest endeavour for our client is training some grapes up the height of the brick wall. Alongside a new seedless variety, is a treasured cutting of his grandfather's grapevine, which grew in the greenhouse that inspired the design of his own.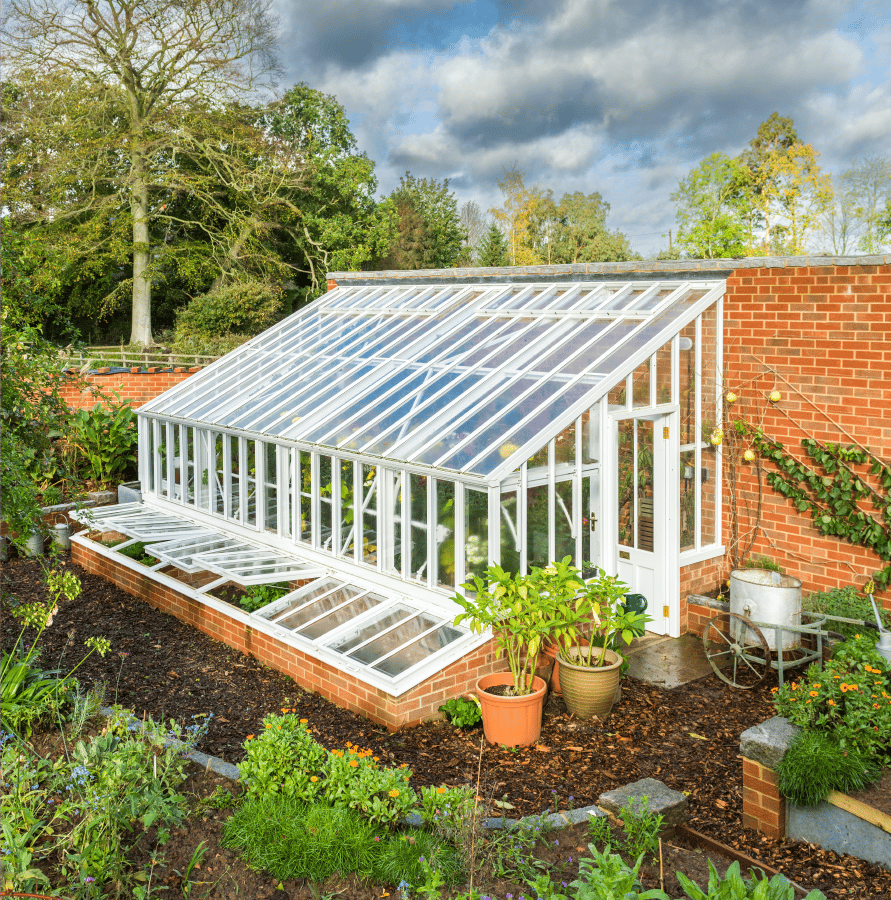 Brilliant White is a classic, timeless colour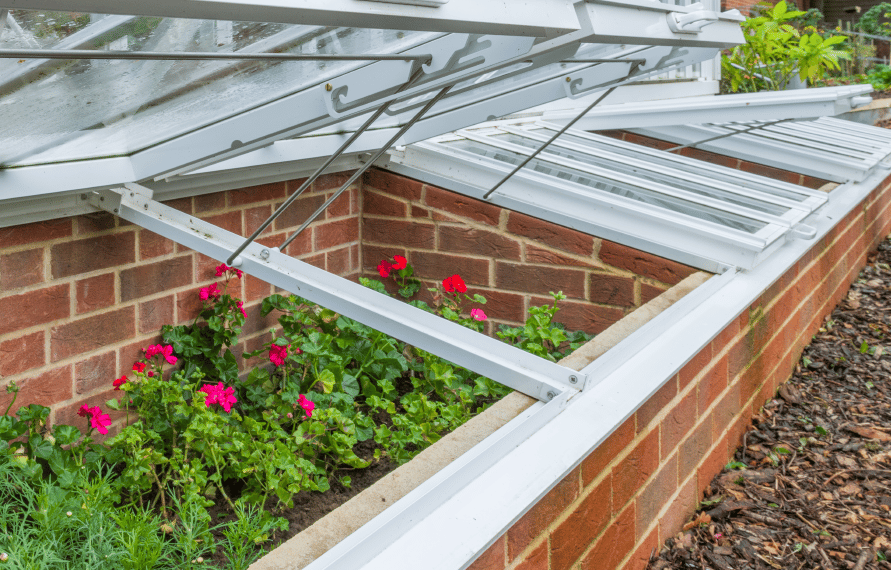 Full length Cold Frames offer ample space for overwintering plants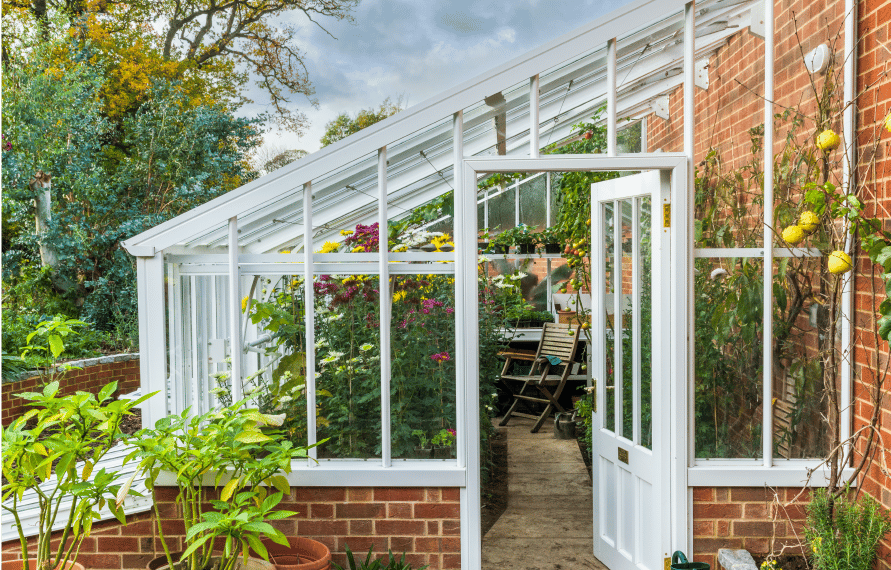 The monopitch roof utilises the full height of the wall
---
We are really pleased with our new greenhouse, and it is a pleasure to show it to people.
---
Mr Molineux,
Greenhouse Owner
---
Bespoke Greenhouses
Talk to us about our bespoke design & builds
---