After previously inheriting an Alitex greenhouse, our client looked no further when choosing a greenhouse for their new vegetable garden.
Read On

National Trust Collection
Project Overview
The Wimpole greenhouse was the instinctive choice for our client. It was the first addition to their vegetable garden when they started renovating it, and designed the raised planters and beds around it. Our client chose Wood Sage powder coating, for it's soft and neutral tones.
As a working greenhouse, having the Water Reservoir as an easily accessible water source made lots of sense. Gifford Lights illuminate the greenhouse, particularly in winter, maximising its use through the darker evenings.
Our client has a couple of peach tree growing in planters, that run along the rear wall and across a gable end. They harvest the peaches year on year for jams and to embellish salads. Grapes and tomatoes entangle along the Vine Wires that run below the roof line, and geraniums add touches of vibrant colour.
Cold Frames sit neatly either side of the lobby, offering extra growing space. These are a particularly crucial feature of this working greenhouse, as they are perfect for hardening off young crops before they are planted out into the raised vegetable planters.
Our clients enjoyed being able to have our external Greenhouse Shades fitted retrospectively, as after their first growing season they realised it would be the best method of temperature control. Due to the orientation of the greenhouse, they opted for shades either side of the lobby, as well as one of the gable ends.
The Wimpole has transformed our clients vegetable garden, and made the space really special. They decorated the area with a wooden bench, and framed the greenhouse with flourishing lavender and rose bushes.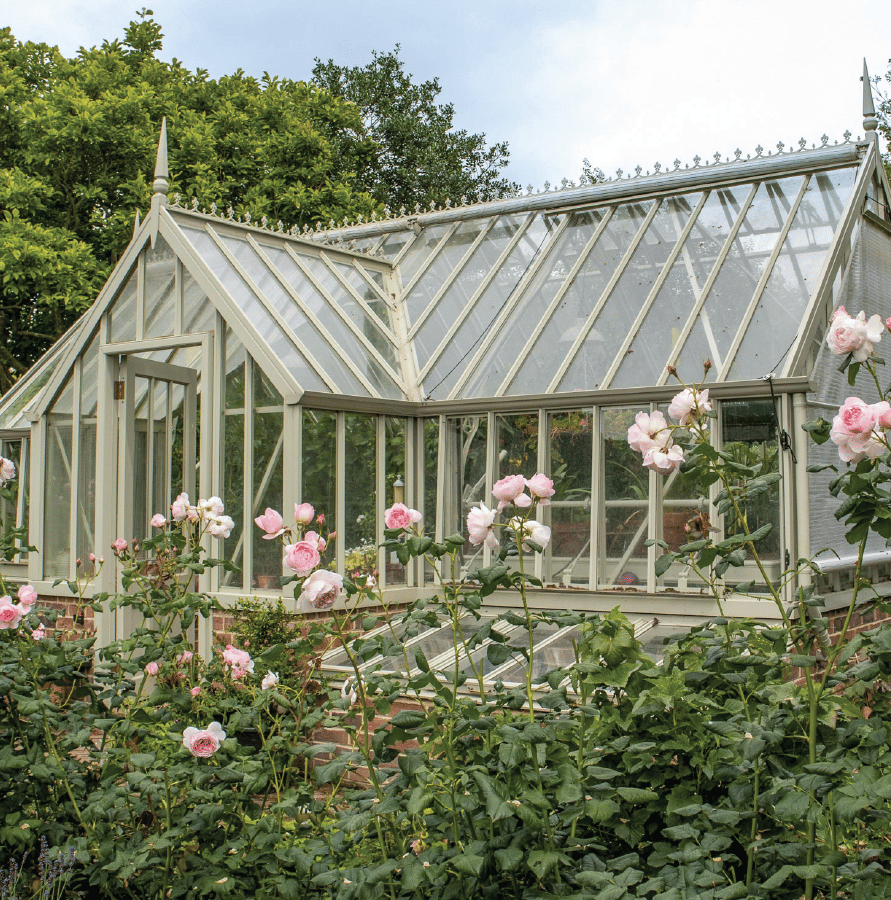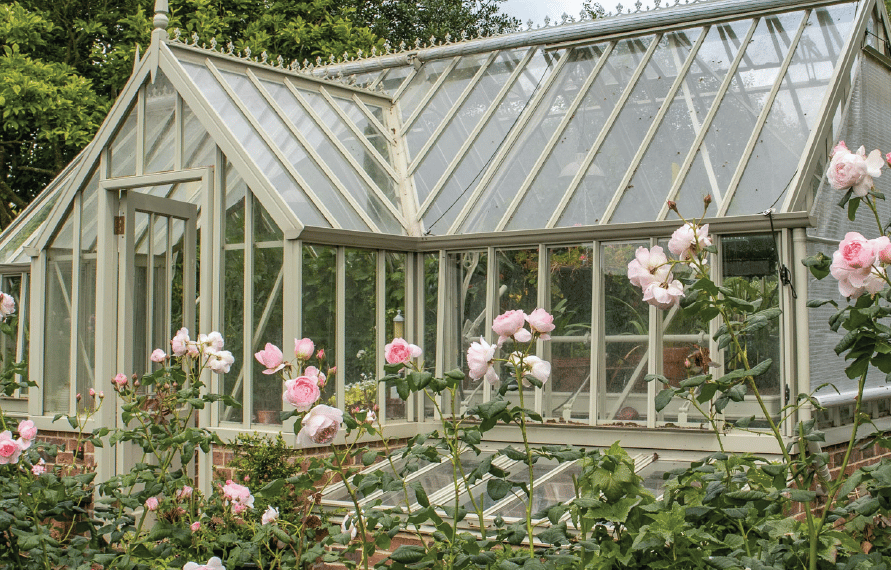 Wood Sage is a soft shade that compliments every garden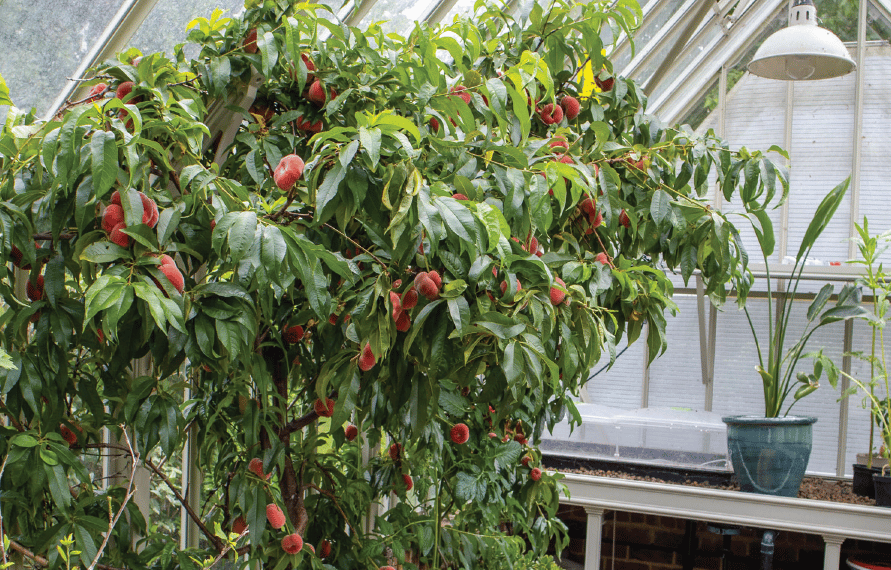 The Wimpole offers ample space for thriving peach trees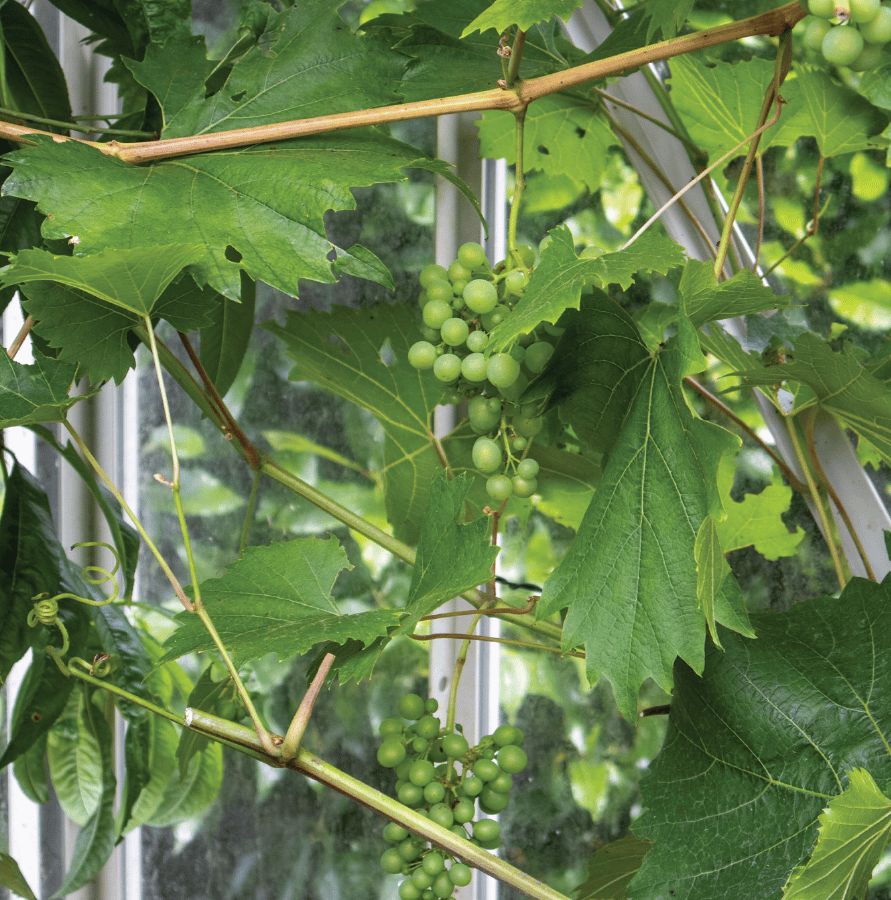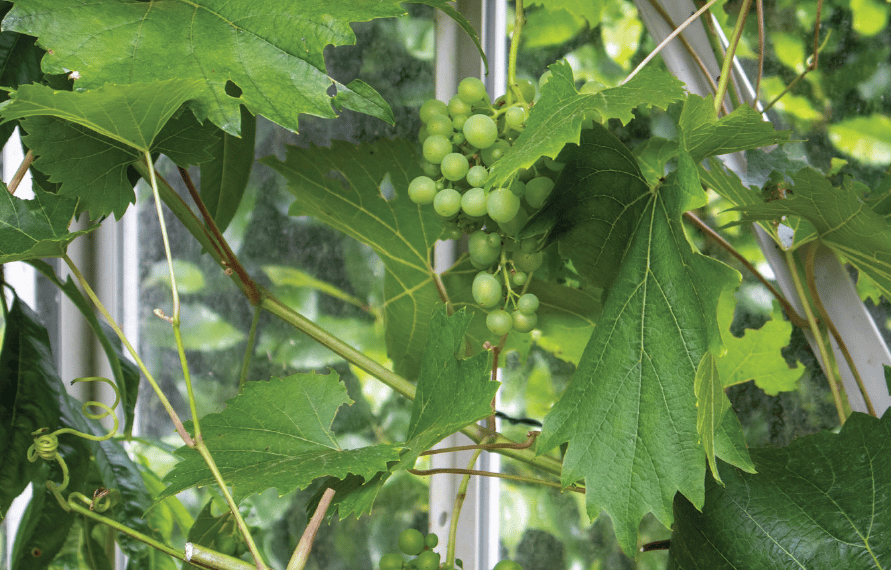 Vine Wires provide support for clambering grape vines
---
The greenhouse really opened the area up, we spend a lot of time there.
---
Mrs Cliff,
Greenhouse Owner
---
Bespoke Greenhouses
Talk to us about our bespoke design & builds
---