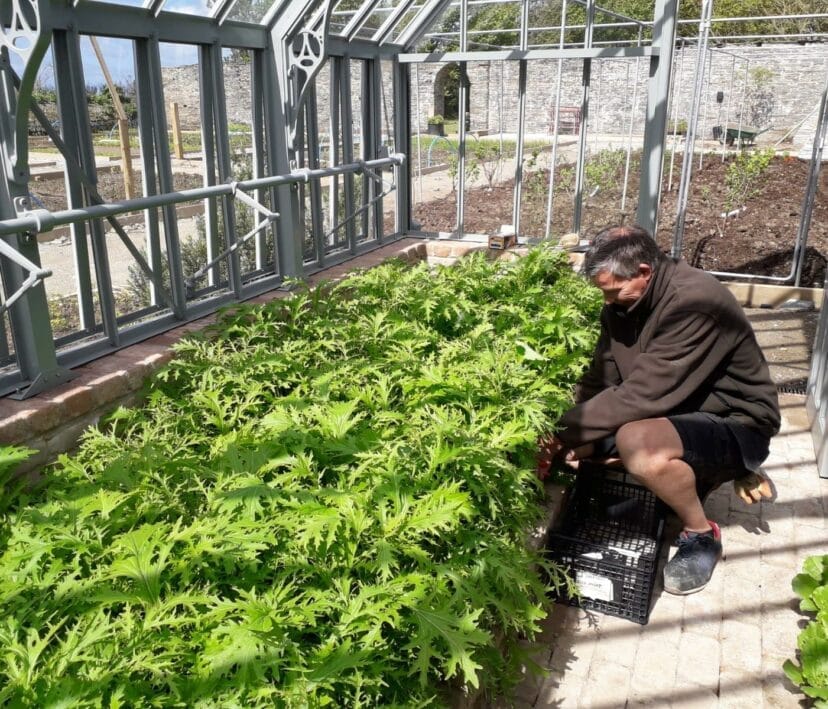 Known for their deliciously fresh and home-grown seasonal produce,
The PIG hotels
have been putting their hard work and growing efforts into supporting local initiatives for the vulnerable and members of society locally to them in need of a little help.
The Kitchen Garden is filled with an abundance of edible produce ready for harvesting and the expert gardening team has let us know what's currently ready to be collected; find some inspiration for your own kitchen or edible garden:
Pak Choi
A Chinese cabbage, with either white or very pale green leaves, chunky stalks and glossy deep green leaves. Tastes between a mild cabbage and spinach, perfect sliced thinly into strips for a stirfry.
Pak Choi can be sown directly where you intend for them to grow. However, if you want to start your seedlings off earlier in the year you can sow your seeds in a greenhouse and harden off in a
cold frame
before moving them to their final position in your garden beds.
Make sure you thin them out to around 7-10cm as they grow, which will provide sufficient spacing for baby leaves. If you wish to harvest semi-mature plants, increase the spacing to about 15-20cm. (That means you can collect and eat every other plant).
This beautiful burgundy and flavoursome plant adds great colour to any garden. The leaves are perfect lightly steamed or sautéed. Use as a substitute for spinach in any quiche dish. These seeds can be sown in from late August to early October in a greenhouse. Modular planting enables you to plant them outside after 5 weeks. You can make more successional growing from January. However, if growing oriental mustards in early spring ensure you cover your beds with fleece netting or Enviromesh to protect from fleabeetles.
Mustard Leaf Golden Streaks
Distinguishable by their deeply cut frilly leaves and great for overwintering in a greenhouse through the colder months from an early autumn sowing. A strong and different flavour to add to your salad dishes
Lettuce Navara
A great salad to be sown under glass – this shiny dark oakleaf shaped salad produces medium sized heads. Sow in pots or trays and lightly cover in vermiculite or compost.
Sowings under glass can be pricked out and re-potted into individual pots until ready to harden off and plant outside in larger pots. The lettuce heads should be ready to harvest 10-12 weeks from sowing.
Parsley Bravour
Parsley Bravour can be sown all year round, this moss-curled type is full of flavour and a well- known garnishing herb.
Sow in a cooler climate, undercover in pots. Avoid using seed trays as this particular type dislikes being transferred and disturbed. Once sown, cover with perlite. Increase germination with a heated
propagator
at around 18C. Germination should take around 2-3 weeks with bottom heat and 4-6 weeks without.