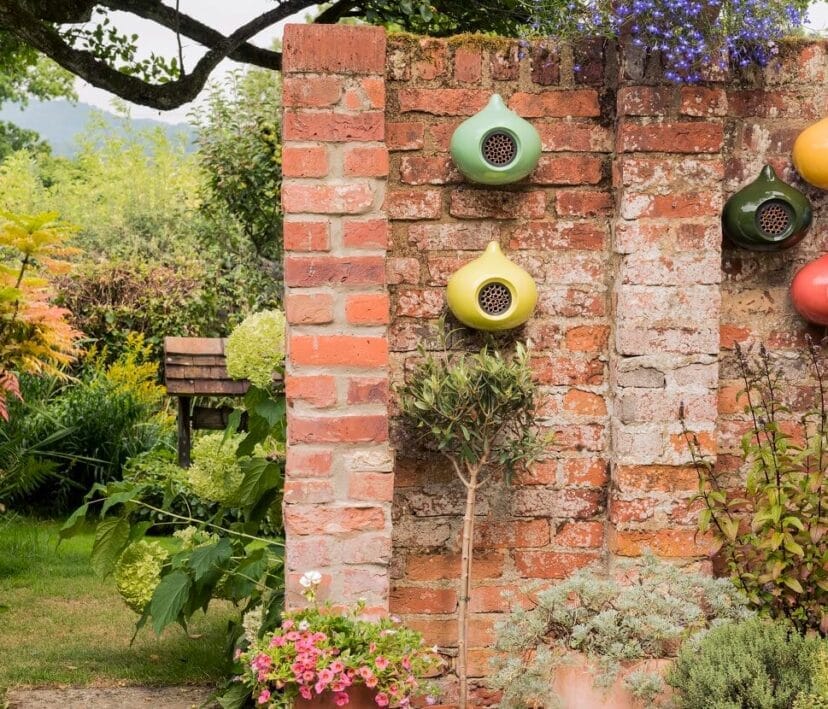 We interviewed Nick Edmonds, joint founder of beepalace Limited. We discussed the beepalace, the solitary bee and how we can do our bit to help the bees.
How did you come up with the idea for the beepalace?
I've been a landscaper for more than 20 years and I could see how easy it is to make gardens more wildlife-friendly and how much more interesting they are as a result. I felt there was a place for something that would encourage bees and although bee houses have been around for a few years, we tried to make one that functioned well and was a permanent sculptural feature in itself.
What are the benefits compared to the bee building its own nest? How do they know it's a safe environment?
Cavity-nesting bees, as the name suggests, want the most secure little chamber they can find to nest in – if you can provide that for them, you have saved them time and energy they can devote to reproducing and provisioning for their offspring. They like quite a tight space and the tubes we use are designed specifically to suit them.
How does the beepalace work? Is it easy to get started?
The beepalace replicates the space and conditions needed for the bees to lay their eggs in. The first solitary bees will emerge in spring looking for somewhere to nest, so if you have your beepalace up ready for them they will soon take an interest. They will notice any bee activity that suggests there is a good spot in the neighbourhood. It's easy; nothing other than hanging it up is required.
Where is the best location to install your beepalace?
Hang it on a wall or fence somewhere sunny and sheltered. The more sun it gets the better it will do. Bees like to bask to build up energy for the day ahead. They are safe to have close to the house, I have one by my back door and I love to watch the bees come and go while I have a cup of tea. Shoulder height or so from the ground is good.
What plants are bee-friendly, easy to look after and effective in attracting wildlife?
Aubrietia is a good early season flower insects love. It will happily spread over retaining walls. Fruit trees are great providers of plenty of nectar-rich blossom all in one place and all the culinary herbs like rosemary, thyme and sage are favourites. You can't go wrong with lavender or catmint which all kinds of bees love. Any daisy type flower like asters sunflowers and cosmos are easy to grow and a beacon for all kinds of insects.
How can we create a low-maintenance, year-round bee habitat?
If you had an apple tree in your garden and a lawn full of dandelions and daisies you would have mastered the art of low maintenance and wildlife gardening all in one go! Giving time and space for bees could just involve planting flowering shrubs like hebe, cotoneaster, or hypericum. Our website has a comprehensive list of plants that will flower throughout the bees' lifecycle.
Creatures of all kinds need a source of water and bees are no exception, so some kind of pond even if it's minimal in size will be invaluable.
The plant that get the most bees of all kinds in my garden is probably echinops, it's lovely but it is quite unruly. Catmint is a close second and it flowers for a long time.
Visit www.beepalace.com to find out more.