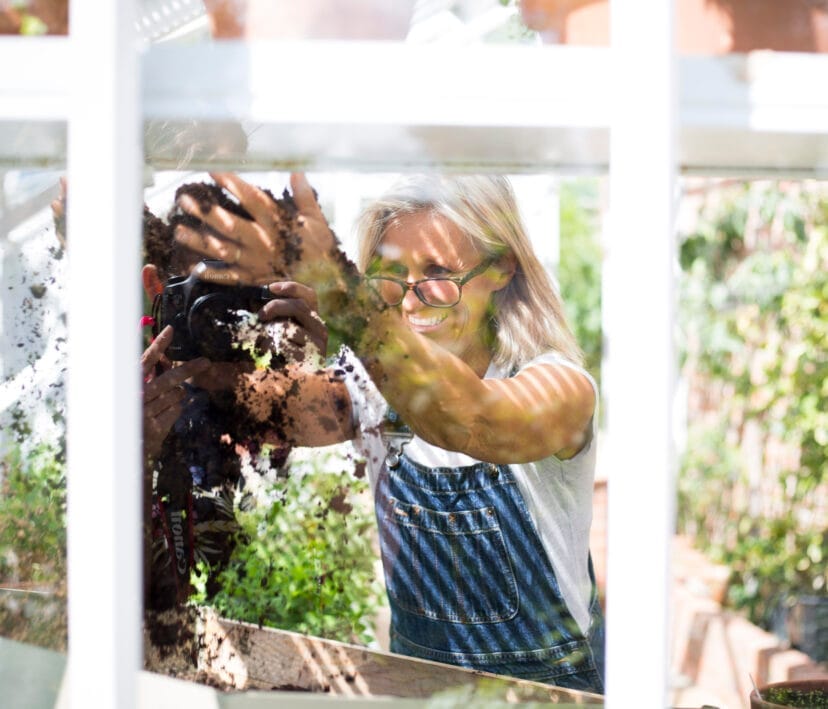 Maintaining your garden is a year round job, as any gardener knows. With the changing of the seasons come new responsibilities. Spring is a time of year that "green fingers" love most, where they can finally start planning for the months in which gardens shine.
Before you start going planting mad, it's a good idea to check on your soil's quality, as healthy soil is the essential component for the growth of strong, high yielding plants which will thrive due to being better equipped to resist pests and diseases.
Here are a few tip for improving your soil:
1. De-weeding
When your garden wakes up in spring, unfortunately so do the weeds. Before you plant anything, you'll need to get weeds under control otherwise they'll steal the food from your plants. Pull weeds that emerge in the spring quickly and early, so that they don't have a chance to thrive.
If they aren't spreading, lay the dead weeds back on the soil surface and cover them with 2 to 4 inches of organic mulch. This method will give you a jump on the weeds, while also feeding your soil with organic material at the same time.
2. Cultivating
Throughout the year, nature takes its toll on soil and can dry it out. Cultivating breaks up the crusty soil surface allowing air, nutrients and water to travel deep within the soil where plant roots live.
Cultivating also helps decrease the risks of weeds growing in the future, as it draws up young weed sprouts which die as they reach the soil's surface – it also actively interrupts the germination of weed seeds in general.
When cultivating, loosen only a couple of inches, otherwise it'll encourage the soil to dry out faster. Take care not to disturb or damage the roots of your other plants.
Top dress the soil with organic matter after cultivation. This adds nutrients and reduces runoff from the rain, as well as start the process that the earthworms will take off your hands – fully integrating the nutrients, making your garden ready to bloom.
3. Test the soil
A good way on knowing how to improve the soil in your garden is to test its PH. You can buy soil testing kits from most garden centres. A PH of 7.0 is considered neutral, above is alkaline and below is acidic.
Different plants thrive in different PH levels due to the types of nutrients which can exist, as well as how they can affect the soil over time.
4. Incorporating Organic Matter into Planting Beds
Organic matter supplies plants with invaluable nutrients. Be aware though, that different types of organic matter have different purposes and benefits.
Only incorporate well rotted organic matter into your soil so as to avoid depleting nitrogen from it. Composted materials that will enrich your soil and can easily be found, such as:
Well-Rotted Animal Manures
Garden Waste
Composted Green Waste
Composted Bark
Leafmould
5. Deal with Problem Soil
Problem soil can be the bane of anyone with a garden, but there are ways to get them feeling like the good old regular soil you're used to planting in. First, you want to check what kind of soil you have by digging up a small amount and rubbing it between your fingers. There are 3 main kinds of problem soils: clay, chalk and sandy.
Clay-like soil will roll into a ball; sandy soil will feel gritty and will struggle to hold together; and of it's chalky, the top soil will be a thin layer over solid rock, with clear white chalk visible in elements of the soil.
Improving Clay Soils
Avoid walking on clay soils when they are wet as it damages the soil structure. Dealing with clay soil can be a simple process, needing only to double dig a layer of soil up and working a good amount (5-10cm) of organic matter into the soil.
Clay soils can retain a good amount of water, so be sure to break up any soil at the bottom of any planting hole before you put a plant in it as this will prevent water from collecting.
Improving Sandy Soils
Adding lots of organic matter is the key to improving sandy soil. This binds the soil particles together and improves the water and nutrient retention of the soil. Apply some mulch around your plants too as that they receive the full benefits of any water and nutrients.
Improving Chalky Soils
Shallow soil over solid chalk rock is a real problem, and requires you to increase the soil's depth if you're going to successfully garden with it. Break up the chalk to a depth of 75cm so that plant roots can spread out and establish themselves, and add plenty of well rotted organic materials to all planting holes.
Pay more attention to your watering than you would with normal soil as plants on chalky soils may take several seasons to bloom and are more prone to drying.
Langlea Garden Design & Construction are an award winning, fully managed garden design and construction service based in Brighton & Hove, East Sussex. They specialise in bespoke garden designs and landscapes including small garden designs, courtyards, roof terraces and large gardens.