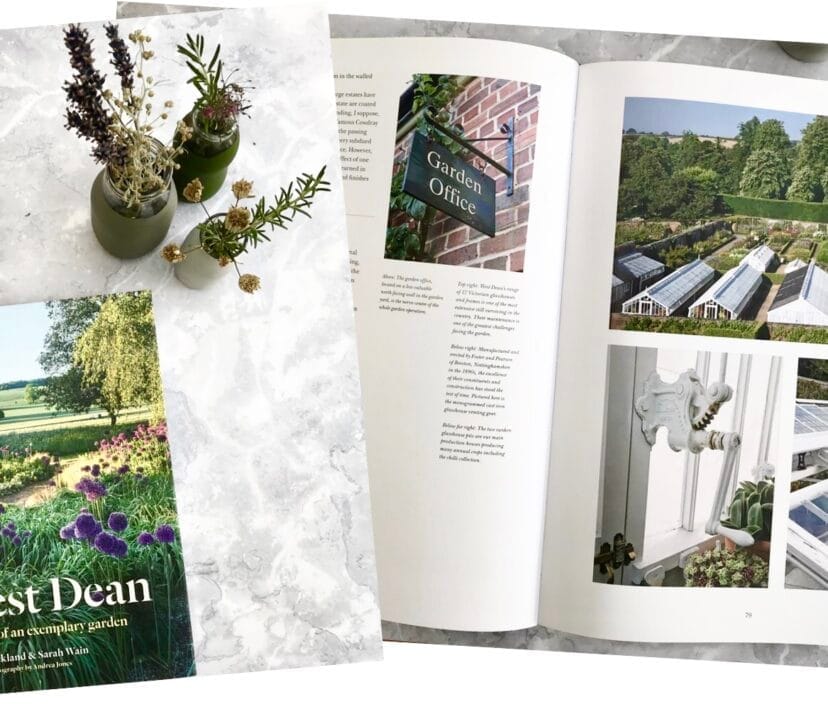 Jim Buckland and Sarah Wain 'breathed new life into the sleeping beauty that was
West Dean Gardens
' and their
new book
lovingly retells how they achieved this. Over the 25 years that Jim and Sarah spent at West Dean they completely transformed the rather neglected gardens into beautifully impressive grounds that today, are one of the most admired gardens in the area, and attract thousands of people every year. This book is a fantastic read for any gardening enthusiast. Not only does it provide unique insight into the running of a large estate such as West Dean, but Jim and Sarah have cleverly written it in a way that allows you to use their tips for a garden or project of any size. Within each chapter there are handy bullet point lists of their top tips to keep in mind. Not only is the information invaluable to green fingered readers but it is accompanied by stunning photography by Andrea Jones, reason enough to buy the book!
History of the Estate
The book starts by setting the scene at West Dean with a brief history of the estate. This is a vital part of the story of Jim and Sarah's work as they successfully strove to preserve the 19th century character of the grounds. The book is divided into chapters, each relating to a part of the gardens at West Dean or the methods Jim and Sarah used to cultivate the grounds. These include sections on soil, water, lawns, trees, tools and more.
Underglass
One part that might be of particular interest to Alitex customers is the chapter 'Underglass'. Jim and Sarah were lucky enough to have use of 26 glasshouses at West Dean, which had originally been made by Foster and Pearson of Beeston in the period 1891-1900. When Jim and Sarah arrived, however, they were derelict and the restoration to their former glory became the centrepiece of their renovation of the gardens. Once the glasshouses were back in action they were put to excellent use by Jim and Sarah. With 26 potentially different growing environments they produced a plethora of different plants. Some of the most impressive were their fruit houses, in which they grew vines, figs, peaches, and melons. In addition to fruit, they grew flowers and vegetables under glass. In their writing about each glasshouse Jim and Sarah provide brilliant information on how best to organise and look after your plants under glass.
Top tips in hindsight
Another fantastic part of the book are Jim and Sarah's thoughts on the 'wisdom of hindsight'. They provide their top tips looking back on their time at West Dean. Some of the most useful include:
?
In an ideal world allow yourself 12 months before committing to any major developments in your new garden. This will give you time to see the environment in all seasons and how it will work best.
Have a plan, but be prepared to adapt it. Allowing plans to evolve when circumstances change is key to making the most of a garden.
The idea of a no maintenance garden is fictional. Your garden will require hard work and dedication, but the reward will be so much greater. You won't regret the time you put in.
'At West Dean' is perfect for anyone who loves gardening, British estates or even just being outdoors. Jim and Sarah's passion for horticulture is abundantly clear in the pages of this book and is an absolute pleasure to read. If you would like to learn more from Sarah herself she will be hosting a
Garden Masterclass event
'Growing Under Glass: Edibles and Ornamentals' on Wednesday 2nd October at our show site in South Harting. To purchase tickets for the event, please click
here
…