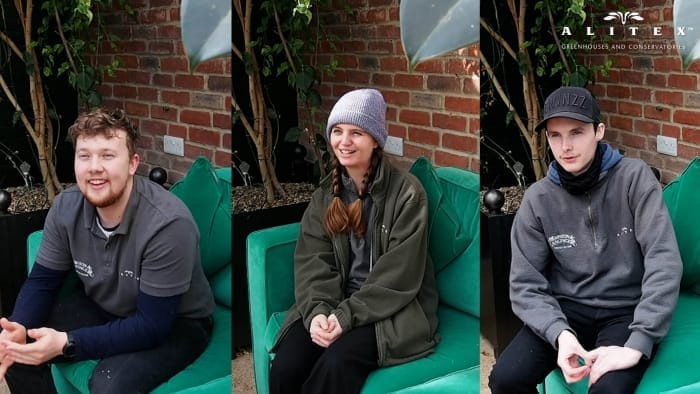 To celebrate National Apprenticeship Week we decided to sit down with Cameron, Hannah and Harry to talk about how their apprenticeship's with Alitex are progressing. We currently have 4 apprentices across Alitex in manufacturing and production.
1. If you wouldn't mind introducing yourself
"Hi I'm Harry and I'm a CNC machinist technician apprentice"
2. What's your favourite aspect of working at Alitex?
"I'd say the people, it's fun to come into work and have a chat with everyone that's here. It's a nice that people take an interest about who you are."
3. Tell us a bit about your apprenticeship
"So at the moment in college I'm learning CAD, which is computer-aided design, and then also moving onto business insights. So, learning about how businesses grow, steps they take to make improvements. And here I'm working on the machines, getting to grips with them, which is a lot of fun."
4. What's the most valuable thing, do you think you've learnt so far?
"To always ask! When you're making products, it's always good to double check. You're never wrong to ask a question."
5. Who would you recommend an Alitex apprenticeship to?
"Any of my mates really that are looking to go down the route of engineering, or a business role."
6. What's your average day look like?
"Firstly come in and make myself a coffee, you've got to have a coffee, and then hop on the machines and work through the jobs as they come in."
We don't currently have any apprenticeships vacancies but keep checking back throughout the year.