Our client had a desire to reinstate and recreate the unique wooden glasshouse that they were lucky enough to have in the grounds of their home, which they moved into around 20 years ago.
Read On

Bespoke Traditional Greenhouse
Project Overview
Built in 1904, the original glasshouse was sadly beyond repair. Left abandoned as a working greenhouse in 1959, it was a fast deteriorating ruin, engulfed in weeds and brambles.
Our client decided to replace the structure in aluminium, as it is far more durable than wood, with very little maintenance. Alitex was the firm choice, not only because of our excellent reputation but also for our expertise in replicating the traditional Victorian aesthetic. We perfected the detailed design and created a glasshouse well beyond the client's expectations and within their budget.
The original glasshouse had unique curved details and had neither finials or crested details, therefore the brief was to maintain this style, creating clean and simple lines. Our client also chose a bespoke cream colour, to effortlessly suit the Victorian aesthetic. Cast Iron Floor Grids add to the traditional Victorian character.
The glasshouse no longer houses plants, but instead is available to hire for events and photoshoots. It is attached at the rear to the original wall which separates but also joins it to the original potting sheds and boiler house brickwork complex at the back, now restored and developed into beautifully furnished accommodation.
As the greenhouse is such a multifunctional space, our client chose to add our external Greenhouse Shades to offer flexible lighting conditions, depending on the requirements of the event.
Our client was pleased with how professional and efficient Alitex were, especially in understanding what they wanted to achieve.
Discover more about our client's glasshouse on Instagram @ourbeautifulglasshouse.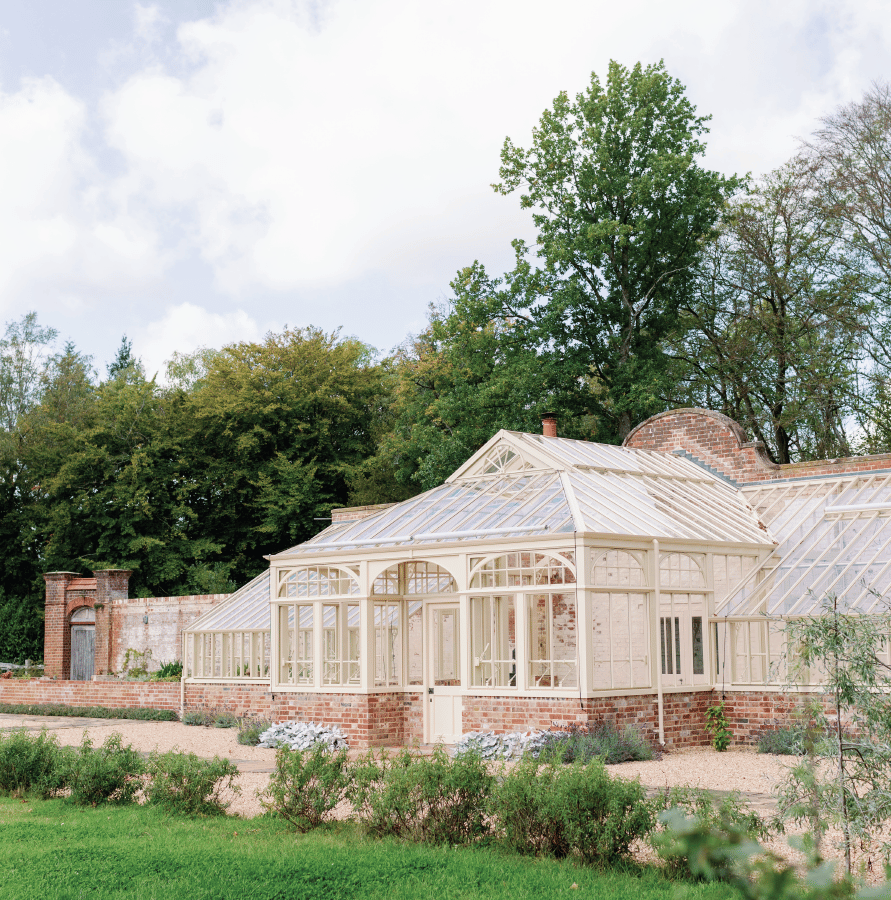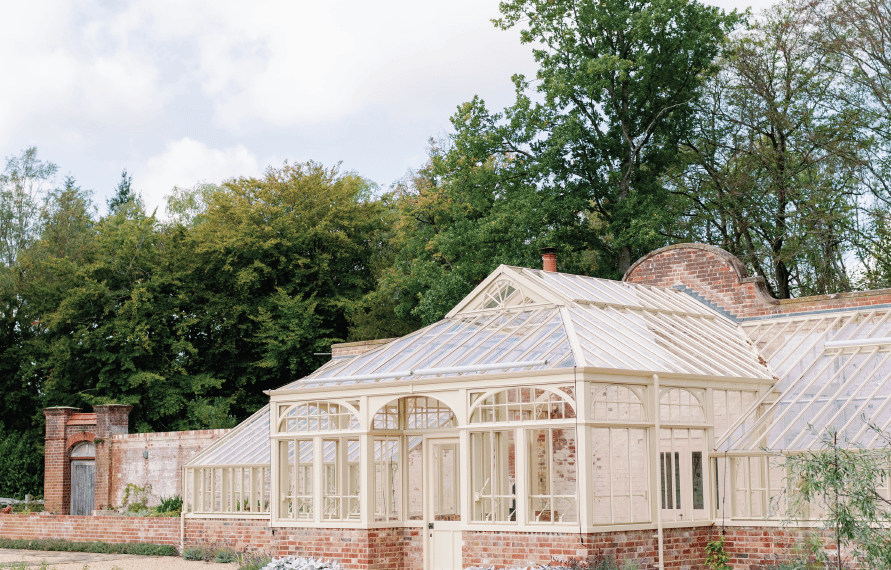 We designed a replica of an old wooden greenhouse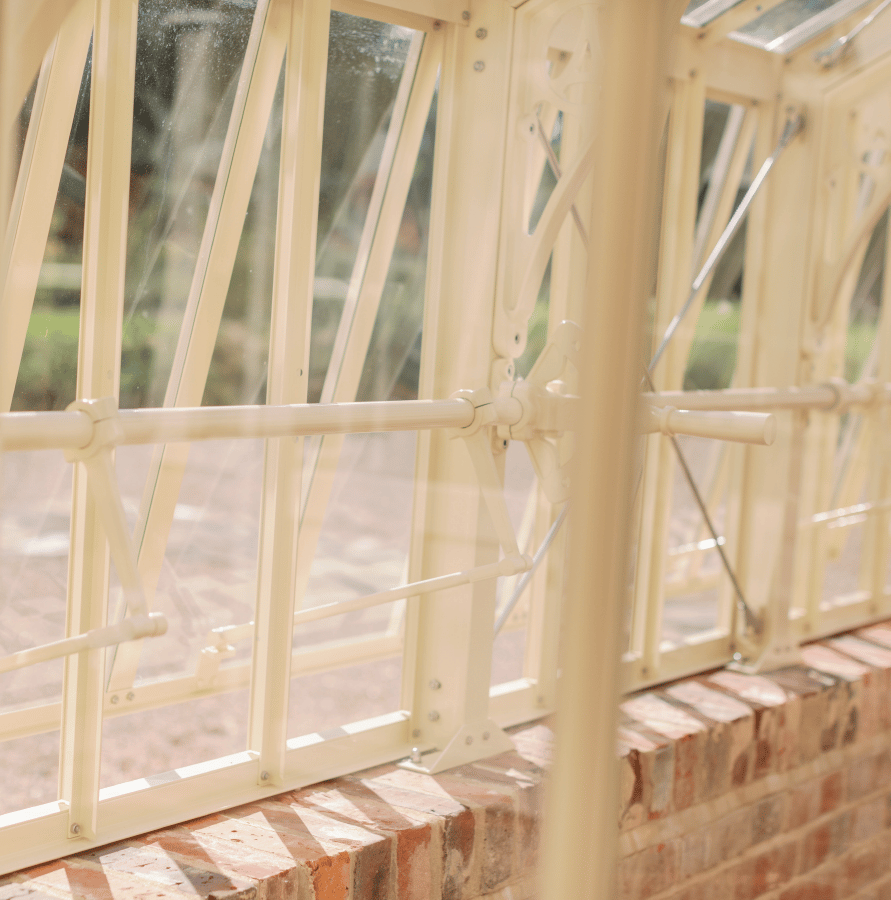 Our client chose a bespoke colour to suit her aesthetic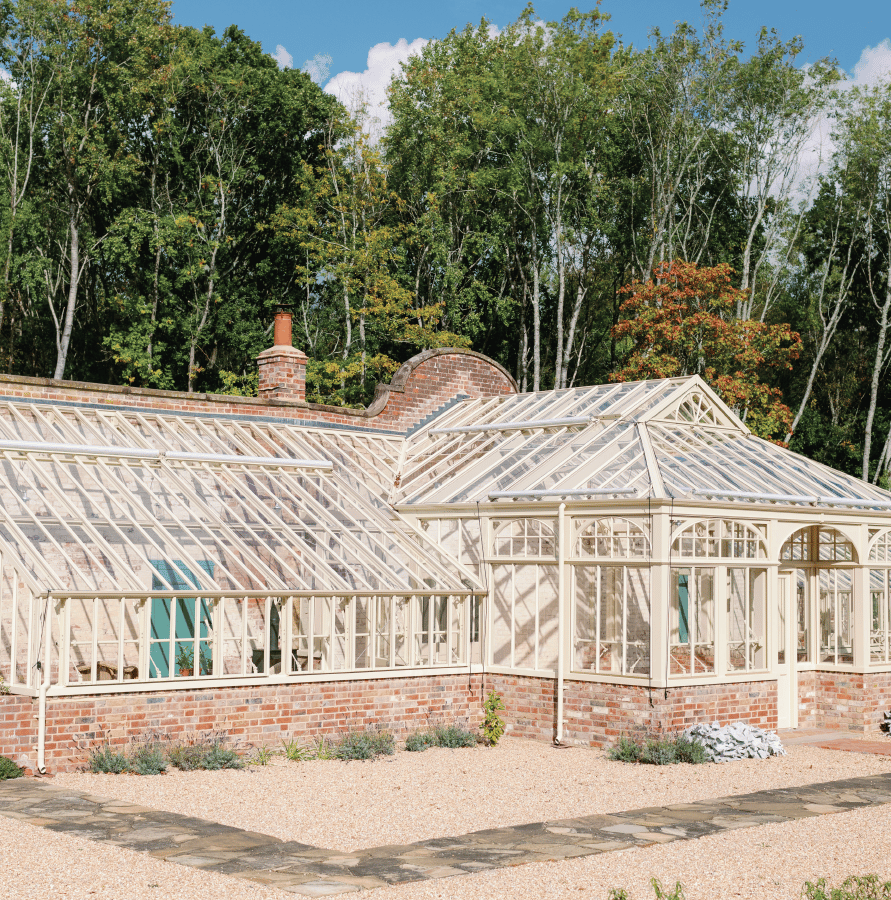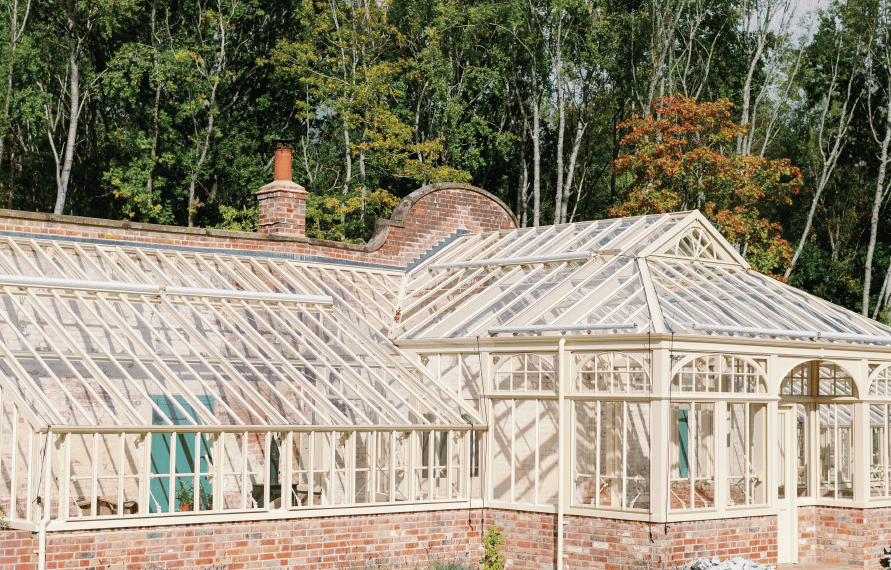 External shading allows light control into the greenhouse
---
We enjoyed working with a traditionally British company with such high standards, who work hard as a team, take great pride in their work and clearly enjoy what they do.
---
Louisa Henriques,
Greenhouse Owner
---
Bespoke Greenhouses
Talk to us about our bespoke design & builds
---