To understand the location of your greenhouse and the condition of the site, it is essential for a member of our design team to visit you at home. They will be able to advise you on the best structure and design to fit with you, your garden and your growing requirements.
The Process and Project Management
Once the details of your structure, such as any accessories, the colour and any building works are determined, you will be assigned a Project Leader who will ensure your greenhouse is manufactured and installed to the agreed schedule. They will be your main point of all communication throughout your journey.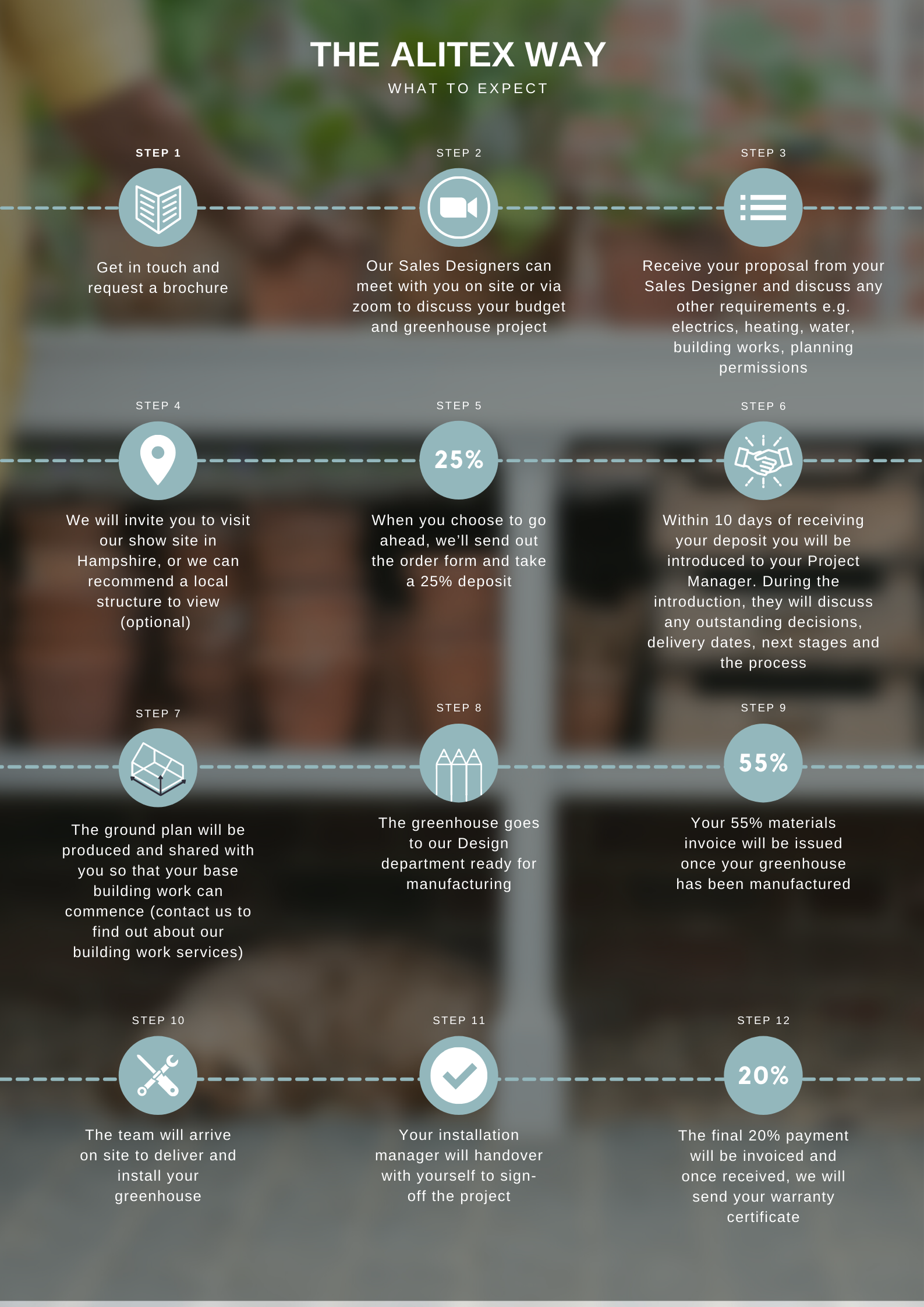 Installing your greenhouse
Once your greenhouse is designed, manufactured and checked, it will be carefully wrapped and loaded into our dispatch bay at our facilities here at Torberry Farm. 
Before your greenhouse is installed, your Project Leader will visit your site to measure your foundation and the base of for your greenhouse. This is an integral part of the process as it helps eliminate any possible site problems or delays when it comes to installing the greenhouse.
Once the greenhouse is ready to be fitted, our experienced installation team will deliver and erect your structure on site. We take great pride in never sub-contracting our projects. For us, it is critical that Alitex greenhouses are built by our professional technicians, enabling us to guarantee your structure for life.  
Once installed, our dedicated team will take you through how your structure and its mechanisms operate, ensuring you are completely satisfied. At a later date, your Project Leader will make contact with you to sign your project off as completed.