Like many timber structures, over time without ruthless maintenance, a timber greenhouse can fall into serious disrepair. We are often asked if we can repair a timber greenhouse. Unfortunately for many reasons around engineering and structural integrity, we are unable to do this and we recommend replacing it with an aluminium replica. Doing so provides a low-maintenance alternative and a peace of mind lifetime guarantee. We are adept at authentic replication of original Victorian structures and as part of the project can work to maximise the growing efficiency at the same time with venting, heating and accessories.
With years of experience, we have successfully undertaken a variety of projects, several in sensitive locations, where it has been necessary to obtain planning permission and listed consents alongside working with English Heritage, Green Belt, National Parks and Royal Parks.
---
Greenhouse Replacement Projects
Restoring Victorian charm to historical locations
---
Fulham Palace
When we created the Victorian greenhouse replacement design for the walled garden at Fulham Palace, we ensured appropriate testing was carried out during a site survey. This allowed us to easily overcome the challenges of the curved wall when building the greenhouse. The finished structure was a modern technological feat.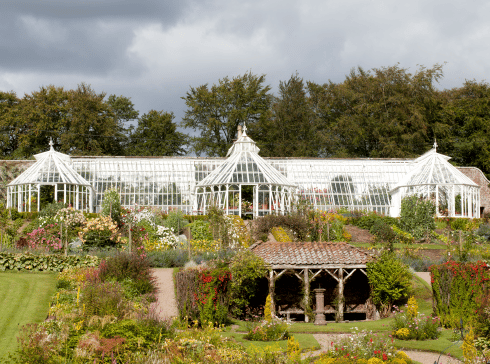 Private Estate
This Victorian greenhouse replacement project allowed us to show our extensive capabilities for reproducing an exact replica of an original timber glasshouse. The client was presented with two designs, of which they chose one that improved the functionality of the guttering and ventilation. They were particularly impressed with the finer details such as the replication of the original glasshouse beading, castings of the finials and cresting and the curved vine supports for optimal growing.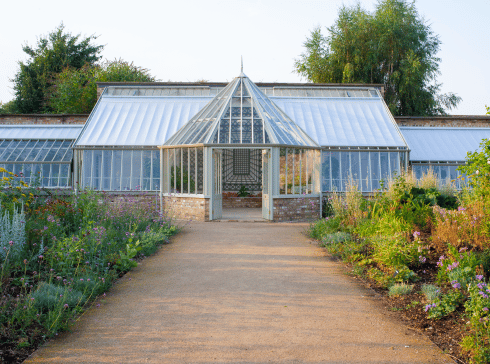 Ramsey Abbey Walled Kitchen Garden
An Alitex greenhouse creates a stunning focal point within the walled kitchen garden at Ramsey Abbey. Sitting proudly on the site of 3 derelict timber structures, our aluminium ¾ lean-to glasshouse spans 25.5 metres.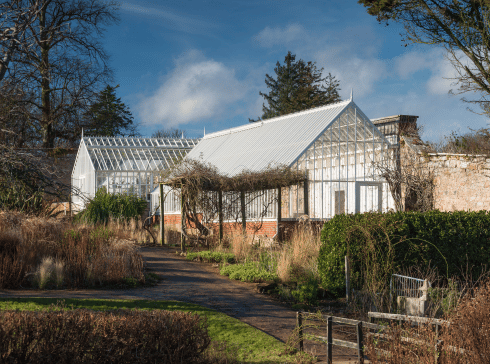 Cambo Estate
Cambo Country Estate and Garden in Scotland wanted to replicate four original glasshouses with durable Victorian aluminium structures. Alitex were deemed the only company suitable for the project whilst keeping the original Victorian characteristics.
Why choose the Victorian style?
The design of our aluminium greenhouses means that the traditional Victorian aesthetic of timber structures can be adhered to, creating a perfect Victorian greenhouse replacement. With a larger profile, our Thomas Messenger greenhouses were inspired by the Victorian engineer himself and are the favoured style for those with sensitive sites, including those with listed properties.
---
Can't see what you're after?
Talk to us about our bespoke design & builds
---