Greenhouse Building Works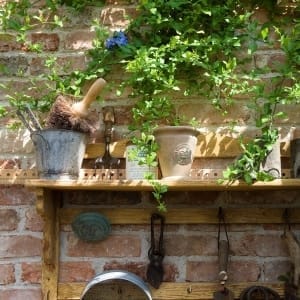 Alitex aluminium greenhouses are designed and manufactured with an exceptional level of precision and skill to make sure that the highest quality standard is achieved every time. We recommend the very best foundations are laid to enhance the life of your greenhouse.
As many of our customers prefer to have one point of contact for all aspects of their project, we offer a building works service for all our greenhouse customers within the UK. For those further afield who prefer to use their own builder, we can offer a project management service to ensure the quality of your building works throughout the project, as well as the standard base check – so you can still have the benefit of Alitex being your main point of contact. The service extends to any required hard landscaping around the greenhouse.
Please contact us for a building works quote.
Due to such engineered precision, there is very little tolerance in the attached greenhouse base. Alitex greenhouses are created with a tolerance of plus or minus 5mm and only plus 5mm for the doorway. Our highly designed structures require equally engineered foundations. We have compiled some key information and FAQs to help you understand the process.
What type of foundation do you use?
Our aluminium greenhouses generally require a strip foundation dependant on the soil type. This serves to separate the weight evenly across the total area of soil. The strip footing is 200mm wider and longer than the actual measurement of the greenhouse. The footings themselves are about 450mm deep and 450mm wide. 200-300mm of concrete is laid, with reinforcing bar, and then two courses of brick work or block work to be laid below ground level.
What sort of bricks can I use for my base?
The double skin dwarf wall not only provides an aesthetically beautiful base you're your greenhouse but regulates the heat inside throughout the day; absorbing heat during the hotter times, to release warm air into the structure when the temperature drops.
Our greenhouse bases are typically made out of brick however, if you wish to match your structure to any stone, render or brickwork, so it is in-keeping with the surrounding landscape or property, that is possible. When determining which type of brick or stone, consider how it performs in different temperatures and whether it is frost resistant.
What sort of paving should I use for the flooring?
Much like the bricks, the flooring of your greenhouse is personal preference but any slabs or paving can be used. A very popular choice for some of our clients is Indian Sand Stone as there are a lot of varieties to suit different tastes.
What are the measurements and features of the wall that the structure sits on?
The wall is a dwarf wall, which is 675mm high from the internal finished floor level. The thickness of the wall is 215mm.
We understand that you may have a builder you would prefer to use, so we will provide you and your builder with a detailed ground plan and building notes to ensure the base is constructed to the correct specification. We would highly recommend taking up our base check service if you chose to use your own builder. This involves an Alitex Surveyor visiting your site to measure the base for tolerances prior to the greenhouse installation. We will also check that everything is on specification and that the site and surrounding areas are ready for the Alitex fitting team to arrive.
Please call directly if you would like to discuss the building of your greenhouse base on 01730 826900 or email enquiries@alitex.co.uk.