Specialist Benching
Depth of 887mm or 734mm, Height and Length vary
2 Tiered £1570 | 3 Tiered £2060 per linear metre*
This greenhouse display bench is designed to show off your plants in all their glory, and to enable areas with lower light levels at the back of a greenhouse to be fully utilised.
Comprised of either two or three well-spaced, strong shelves supported on long, elegant legs for creating stunning plant displays in the greenhouse.
These benches are used in prominent positions in order to show off your plants to best effect. They can be fitted to standard benching or on a freestanding central bench for real impact.
---
Please complete the form and we will come back to you
Like our Traditional Benching, the deep sides of each tier allows the bench to be filled with Hydroleca; a moisture-retaining material which we provide to aid with drainage through the bench, as well as a stable surface to place pots.
To fully utilise the space within the glasshouse, we have manufactured a strong and durable lower shelf to fit beneath the bench. A moulded aluminium extrusion supports the shelf, which is 350 mm above finished floor level and 315mm wide, and is finished with slats made from sustainable bamboo and recycled plastic.
---
The Details
Accessory Features
---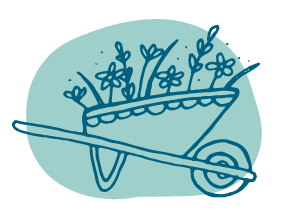 Sunlight reach
Elevate your plants in the darker areas of your greenhouse to maximise their light intake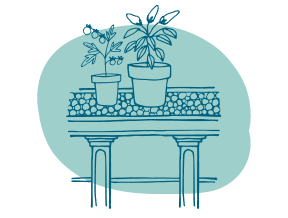 Display shelves
Showcase your plants across the staggered shelves
Suitable storage
A dynamic lower shelf offers ample space for storage of pots, seed trays and soil bags for easy access
*UK prices only. Prices include VAT at current rate. They exclude delivery and installation if ordered as stand alone item(s) and are not part of the greenhouse order. We reserve the right to change our prices at any time.
Product Specifications
Dimensions
Depth of 887mm or 734mm, height and length vary
Materials
Polyester powder coated aluminium, galvanised corrugated sheets, timber slats 
Frequently Asked Questions
Can it be fitted retrospectively to my current Traditional Benching?
Yes, additional tiers can be retrospectively fitted to traditional benching.
Do I have to have Hydroleca?
We provide Hydroleca on our benching to aid with moisture retention, drainage through the bench, as well as a stable surface to place pots, however you may prefer to source an alternative yourself. This might be shingle, sand or decorative stone. 
Does my benching colour have to match my greenhouse colour?
No, this can be decided with your Sales Designer or Project Manager.
What should my benching layout be?
This can be decided with your Sales Designer or Project Manager based on your greenhouse shape and size, as well as considering how you want to use your greenhouse and what you want to grow.
Will water drip through my benching?
Yes, and it is designed to purposefully, as this means there will not be a build up of stagnant water beneath your Hydroleca.
Where can I store larger items?
The slats are removable to allow flexibility in your under bench storage. While they provide ample space for tools, seed trays and bags of soil, you may wish to remove a couple to allow room for taller pots or materials.
---
Can't see what you're after?
Talk to us about our bespoke design & builds
---