Rain Water Diverter
Length 55mm x Diameter 63mm
£140*
Designed to fit our 2-inch downpipes, the Rain Water Diverter enables efficient water storage, by redirecting rain water flow, guiding it through a supplied hose and feeding it into an attached Water Butt. This stored water can then be used to water plants in and around your greenhouse.
Powder coated to match your greenhouse, our Diverter is efficient in heavy rainfall. If the Water Butt itself is full, an internal overflow system will enable excess water to continue down the downpipe to the ground or your internal Water Reservoir.
Situated on the downpipe to be level with the maximum water level in the Water Butt, our Diverter is fixed with retaining screws in pre-drilled holes. Our Rain Water Diverter can be fitted during your greenhouse install, or purchased and fitted retrospectively. We provide a kit with all of the fittings needed.
---
Please complete the form and we will come back to you
---
The Details
Accessory features
---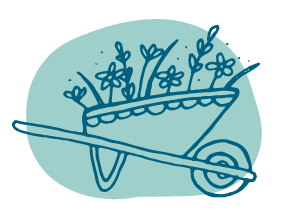 Sustainability
Efficiently redirect water to a Water Butt, ready to reuse when watering your plants
Happy Plants
Rain Water can often be better for your plants, as it has a lower pH
Fitting options
You may choose to have your downpipe reattached beneath your Diverter to connect your Water Reservoir
*UK Prices only. Prices are inclusive of VAT at the current rate. They exclude delivery and installation if ordered as stand alone item(s) and are not part of the greenhouse order. We reserve the right to change our prices at any time.
Product Specifications
Dimensions
Length 55mm x Diameter 63mm
Materials
Our Rain Water Diverter is made from aluminium, and is powder coated to match your greenhouse.
Frequently Asked Questions
Can my Rain Water Diverter be fitted retrospectively?
Yes, fitting your Rain Water Diverter is possible to do retrospectively. Please contact us for advice on how to do so.
Can I have a Rain Water Diverter on my non-Alitex greenhouse?
Our Diverter will fit any downpipe of the same 2" diameter as our downpipe.
What happens when there is heavy rainfall?
Our design allows for water to continue down the downpipe to ground or internal Water Reservoir if the Water Butt is full, by overspilling into a central outlet bore that re-joins the downpipe.
---
Can't see what you're after?
Talk to us about our bespoke design & builds
---