Potting Shoe
H 230mm x W 710mm x D 450mm
£255*
The Hewitt Potting Shoe provides a dedicated space to efficiently and tidily fill pots and seed trays.
Powder coated to match your greenhouse, our design fits superbly on our greenhouse Traditional Benching. Taller at the back, our Potting Shoe allows for a storage of compost towards the rear, whilst maintaining ample space to plant, pinch and pot-on at the front.
Redesigned from our customer feedback, our new Potting Shoe for 2022 is an essential accessory for your greenhouse.
---
Please complete the form and we will come back to you
---
The Details
Accessory Features
---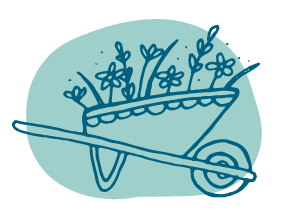 Moveable
The handles on either side are ergonomically situated, making it easy to manoeuvre around your greenhouse when not in use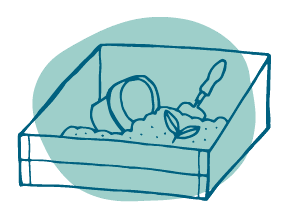 Multifunctional
Our Potting Shoe design lends itself to planting, pinching out and potting on at the front, whilst the height at the back allows for ample storage of compost
Easy to clean
With a sleek design and low front edge, the Potting Shoe can be maintained with ease
---
Choose Your Paint
The National Trust standard colour palette
---
Our colour selection is vast, ranging from classic shades of white to muted greens and greys, and more diverse bold colours including blues and black. Please view our colour range below, all colours come in a satin finish, except for Bronze Manganese which comes in Matt as standard. If you would like a bespoke colour or finish, all we need is the RAL code, these are available at an extra cost.
Wood Sage
Downland Stone
Juniper
Chalkhill Blue
Greensand
Sussex Emerald
Olive Green
White
Black
Brilliant White
Graphite Grey
Bronze Manganese
Please select your paints below you wish to sample
*UK prices only. Prices include VAT at current rate. They exclude delivery and installation if ordered as stand alone item(s) and are not part of the greenhouse order. We reserve the right to change our prices at any time.
Product Specifications
Dimensions
H 230mm x W 710mm x D 450mm
Materials
Our Potting Shoe is manufactured in aluminium, and powder coated to match your greenhouse.
Frequently Asked Questions
How much does it weigh?
Our Potting Shoe is ergonomically designed, and is therefore lightweight to move around at 3570g when empty.
---
Can't see what you're after?
Talk to us about our bespoke design & builds
---