Home of the Victorian greenhouse
A Victorian greenhouse is a magical place, the scents, the quiet, and that first glimpse of new seedlings emerging. Whether your growing aspirations are homegrown tomatoes, or something more exotic, they are a real haven and retreat from our increasingly chaotic lives. Connecting with the outdoors, with nature, and getting your hands in the soil – time in a greenhouse will not only nourish your body but nourish your soul.
---
"Mary, if you're going to buy a greenhouse it has to be an Alitex"
---
Alan Titchmarsh MBE,
English gardener and broadcaster
Greenhouse collections
National Trust Collection
Choose from a selection of practical, low-maintenance, National Trust-endorsed greenhouses. With a size and style to fit any garden.
Greenhouse collections
Bespoke Greenhouse projects
We can help you imagine your dream Victorian greenhouse with our bespoke service. From initial ideas to installation, we're with you all the way.
The Alitex Difference
If a new greenhouse is a serious consideration, then you are in good hands with us. Our dedication to creating the most beautiful Victorian greenhouses is reflected in everything we do, every minute detail is scrutinised by our team who are justly proud of their skills and of our reputation. Please explore our greenhouses, and do get in touch with any questions you may have.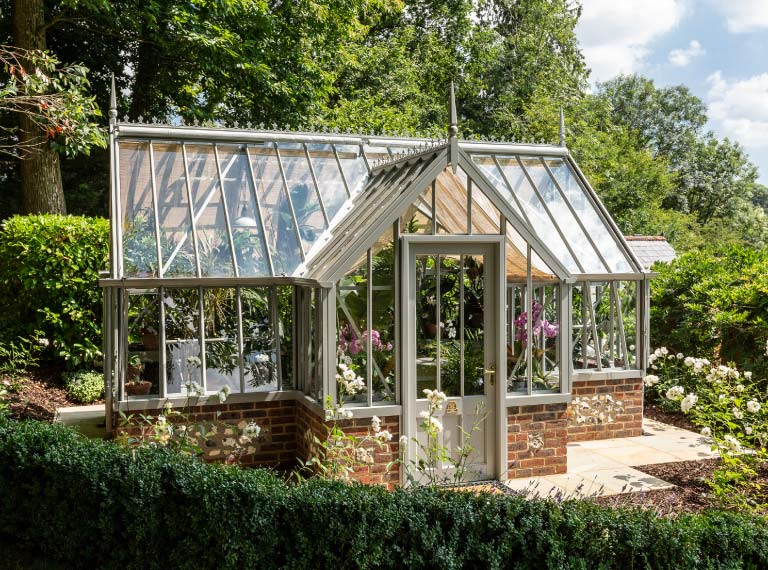 National Trust
Our partnership with National Trust started in 2004 when they asked us to design a collection of eight greenhouses in a variety of shapes and sizes to cater to an array of horticultural needs. Since then we have donated over £1 million to the trust.
Royal Botanic Gardens, Kew
Our partnership goes beyond our mutual knowledge and experience of horticulture; it is a sharing of values and principles. Kew's ethos is governed around the principle that 'plants matter' – be it for health, for pleasure, for beauty or for life, making plants matter is the focus of everything they do.
Trade Partnerships
We design and build highly engineered Victorian greenhouses in collaboration with Garden Designers, Architects, Horticultural Networks, Commercial Properties, Public Locations and many large private estates.
---
Inspiration
Get inspired by our creative Greenhouse community
---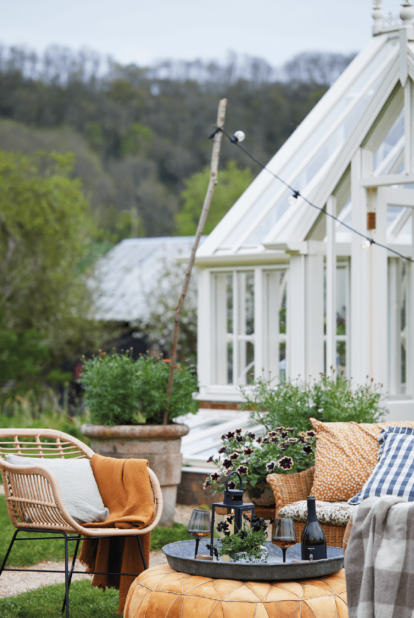 Case Studies
Take a look at our past projects. You will find a selection of case studies involving our National Trust Greenhouses as well as our Bespoke Victorian greenhouse designs in a multitude of colours, shapes and sizes.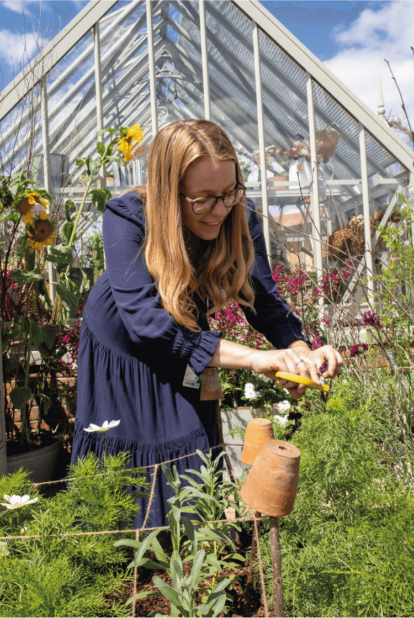 Growing Guides
Gardening can be overwhelming, so we've put together monthly guides to keep you on the right track with your greenhouse growing.
Videos and Webinars
A picture paints a thousand words, we aren't sure how many a video paints. Take a look through our video library – from installing strawberry boards to our growing webinars.
---
Join the community
Be inspired by our community
---
Join the Grow Club
Join a community of like-minded growers! The Grow Club is a group of Alitex owners and growing enthusiasts sharing photos and advice, and Grow Club exclusive events.
Stay in the loop
Sign up to our newsletter to be the first to hear about our events and growing tips. Don't worry, we won't bombard you, the focus is on quality, not quantity!
Inside your Victorian Greenhouse
Tag @alitex_ for a chance to be featured.
Request a brochure
Want to learn more about what we do and why we do it? Take a look at our award-winning range of greenhouses in our brochure.
Our services
If you can't find your dream greenhouse in our National Trust range then we can offer a fully bespoke service from our experienced designers and engineers.
Visit our show site and factory
We are located in the Hampshire town of Petersfield off the A3. Come see for yourself the Alitex difference. With structures for you to view and our factory tour – you'll walk away with all you need to know.