After having secured a substantial grant, the project of replacing a collection of three interconnected Victorian greenhouses in the gardens of Myddleton House in Middlesex, was awarded to Alitex.
Read On

National Trust Collection
Project Overview
The project was to help the team at Myddleton House Gardens restore the gardens back to their heyday when Edward Augustus Bowles lived there from 1865 to 1954.
Alitex worked closely with the Head Gardner, Andrew Turvey, and the appointed contractors drew up a detailed specification with clear instructions and timelines. Andrew wanted to be able to go from his potting shed straight into the greenhouse and this was made possible by manipulating traditional design.
The final design, following original key features, gradients and bows, included a vinery which was to run at 10?c. The vinery door leads to the middle section of the greenhouse which joins to the original wall; designers were able to overcome a bow of 30mm in this ancient wall, discovered during the site survey. Temperatures here remained at 10?c before being passed through an internal door where the temperature were raised to 15?c. Visitors were (and still are) able to rest here on benches, next to a beautiful water feature.
The client felt it would benefit the growing opportunities if the end greenhouse was sunken and kept at 10?c. This range of climatic space and varied staging throughout allowed Andrew to nurture the plants which included vines, beds of lilies, orchids and succulents.
The gardens are free to visit every day except Christmas and Boxing Day.
Replicated greenhouses at Myddelton House Gardens Gallery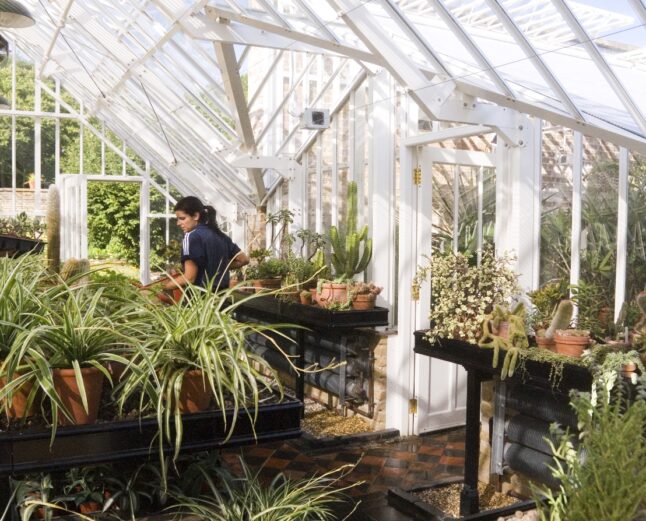 Myddelton-house-gardens-team-working-in-bespoke-alitex-greenhouse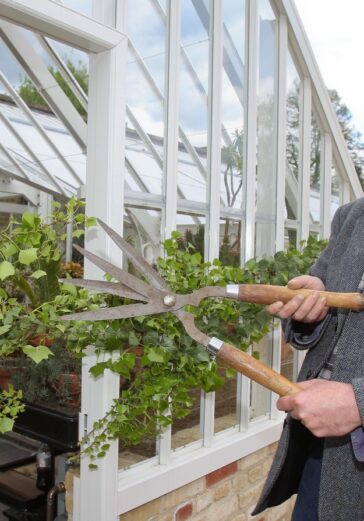 sir-tim-smit-opening-the-greenhouse-at-myddleton-house
Sir-Tim-Smit-and-andrew-truvey-in-pitt-house-myddelton-house-gardens-greenhouse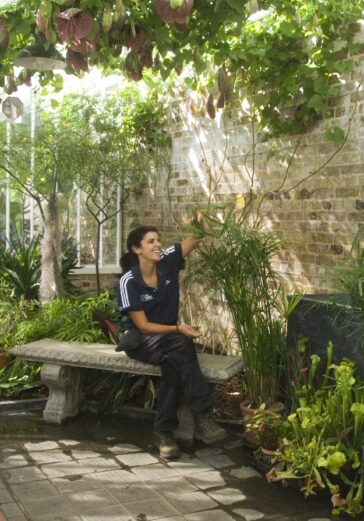 ---
"I love our Alitex greenhouse, it has a classic appearance but uses modern materials. It's practicality allows us to keep changing the productivity and varieties throughout the seasons."
---
---
Bespoke Greenhouses
Talk to us about our bespoke design & builds
---