Our Events
Event Details
Country Living Christmas Fair London
Our mobile greenhouse is on the road again. We will be popping up the Country Living Christmas Fair London on from the 8th - 11th November.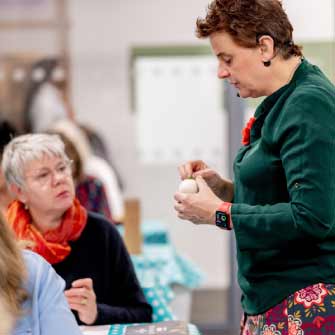 We will be running drop in session with exciting speakers through the day on our stand, talking about all things gardening, growing and decorating your home and greenhouse at Christmas. See our speaker line up below.
Wednesday 8th November: Leanne Smith @Wildstonefloral – Sustainable Floral Mechanics with Wildstone Floral
Leanne will be hosting talks through the day guiding the audience through a variety of sustainable floristry mechanics. Sharing tips and advice on how to create foam free floral arrangements at home, including the sourcing and conditioning of floral materials. Leanne will also demonstrate a beautiful centrepiece arrangement, whilst discussing various design considerations.
Thursday 9th November: Julie Woodford @Madgeandivyflowers – Seasonal and Sustainable Festive Decorations for the Home
Using abundant evergreen foliage, seasonal flowers, berries, foraged cones, and seed heads, Julie will guide you on how to create magnificent festive wreaths and gorgeous garlands to adorn your home during this special time of year.
Friday 10th November – The Winter Greenhouse with the Sows and Grows Girls, Helier @garden_goddess_uk and Sophie @floraldaysintheshire
Helier and Sophie will demonstrate how they use their greenhouses throughout the year to sow and grow cut flowers from seed. This includes creating wreaths from flowers grown and dried during the summer, nurturing autumn-sown seedlings in the greenhouse over winter to yield early flowers the following year, and planning for the seeds they intend to sow next year.
Saturday 11th November – Julia Parker @parkers_patch – Veg on the Ledge Talk/Workshops
From pot making to learning about unusual seeds packed full of nutrients and vitamins for sowing and eating as seedlings in just weeks, Julia will impart her top tips. She'll also express her love for reusing everyday household items as seed trays and share other clever ideas for growing on a windowsill during the winter months.
More Events