Competition Terms & Conditions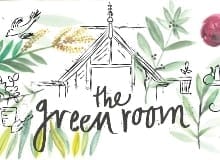 To apply for our Messenger Greenhouse Giveaway, please read the following Terms & Conditions to be eligible to win.
The winning charity needs to be located within an hours travel time (or 60 miles) of our show site in Hampshire. Alitex Ltd Torberry Farm, Petersfield, GU31 5RG
The installation date will be agreed between the chosen charity and Alitex Ltd and may be subject to change depending on current installations and/or commitments from Alitex Ltd.
The building works, (including foundations, brick work, base build) will be carried out by a builder, sourced by Alitex and approved as a certified tradesman.
On agreement of installation, Alitex will need access to the site for 5 days to install the greenhouse. Once installation date has been confirmed, the chosen charity will receive instruction on what determines a safe site and how they can prepare for our arrival.
The chosen charity will have the appropriate space to accommodate the greenhouse which encompasses 22sqm (6.6m x 3.3m).
All entrants must be over 18 years old and a permanent UK resident.
Entries are only counted once. Please do not enter your chosen charity more than once as these will not be counted.
The deadline for this competition is Friday 29th October at 5pm. Then all entries will be reviewed by a judging panel and five will be shortlisted. Alitex's staff will also be able to nominate a further two charities, before the general public are able to cast their votes for a deserving winner via social media and email.
The chosen charity must be a non-profit organisation or charity. A non-profit organisation is a legal entity organised and operated for a collective, public or social benefit. They do not operate as a business aiming to generate a profit for its owners. Any revenue that a non-profit organisation generate and that exceed expenses must be committed to the organisations purpose and not taken by private parties.
Organisations that are considered non-profit include schools, business associations, churchs, social clubs and consumer cooperatives.