What is a walled garden greenhouse?
Walled garden greenhouses are an integral and wonderful part of our gardening history. Over the years at Alitex, our aluminium greenhouses have been the focal point of many newly built walled garden greenhouses and also featured in the restoration of older sites.
Not only are walled garden greenhouses a beautiful feature but they also provide a sheltered microclimate, protecting plants from wind and frost, allowing them to thrive even in some colder temperatures. Typically, the walls are constructed from stone and lined with bricks, which helps absorb and retain solar heat to provide the raised temperatures needed to grow specific things such as peaches, nectarines and grapes.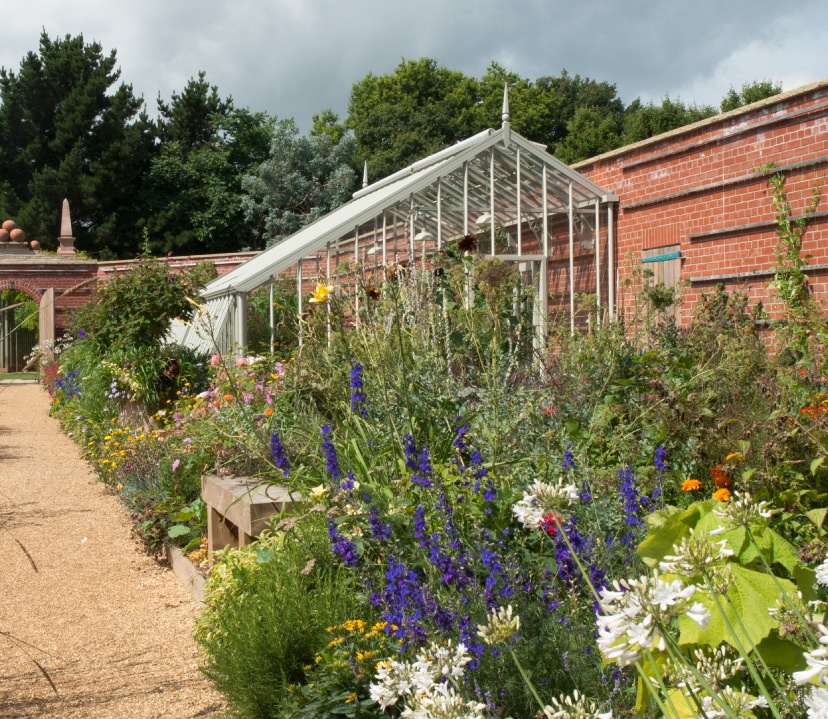 Walled garden greenhouse restoration
For exact replicas in heritage sites, The Thomas Messenger greenhouse is a popular choice for those wishing to create a sympathetic design reminiscent of historic timber glasshouses.
Our Thomas Messenger greenhouse was inspired by the Victorian engineer. Using modern materials, this design classic is re-created as a traditional aluminium structure, powder-coated for a low maintenance finish whilst maintaining the Victorian aesthetic. Where possible, we will research and refer to the original drawings in the design of your structure to provide an authentic replication.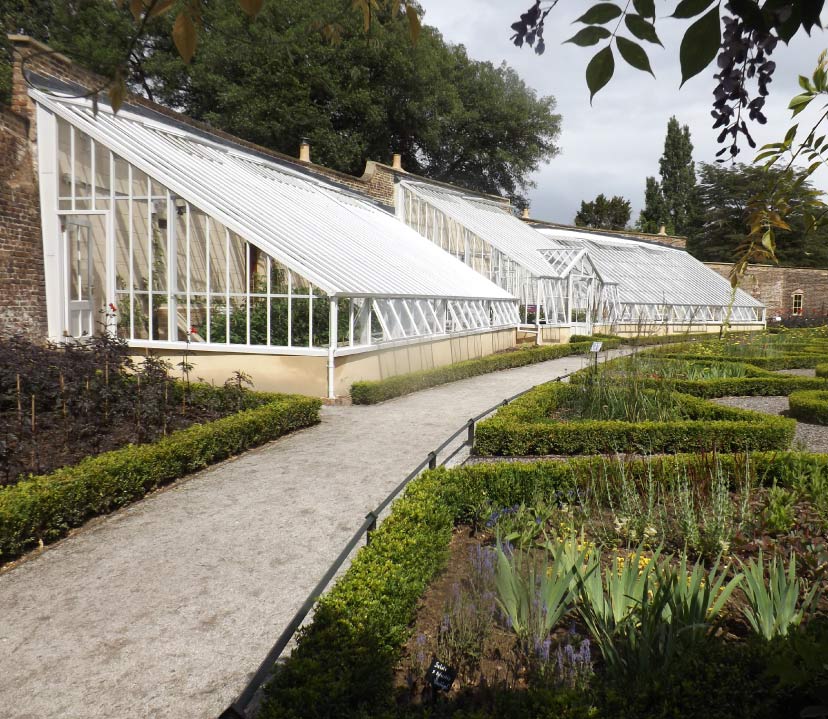 Walled Garden Greenhouses
Ramsey Abbey Kitchen Garden
Bespoke Greenhouse
Ramsey Abbey Walled Kitchen Garden Trust was established in 2004 to manage the restoration of the walled kitchen garden at Ramsey Abbey. In 2012, they were left a very generous donation from L. J. Drake to fund the rebuild of the old lean-to greenhouses that once occupied the East wall and border.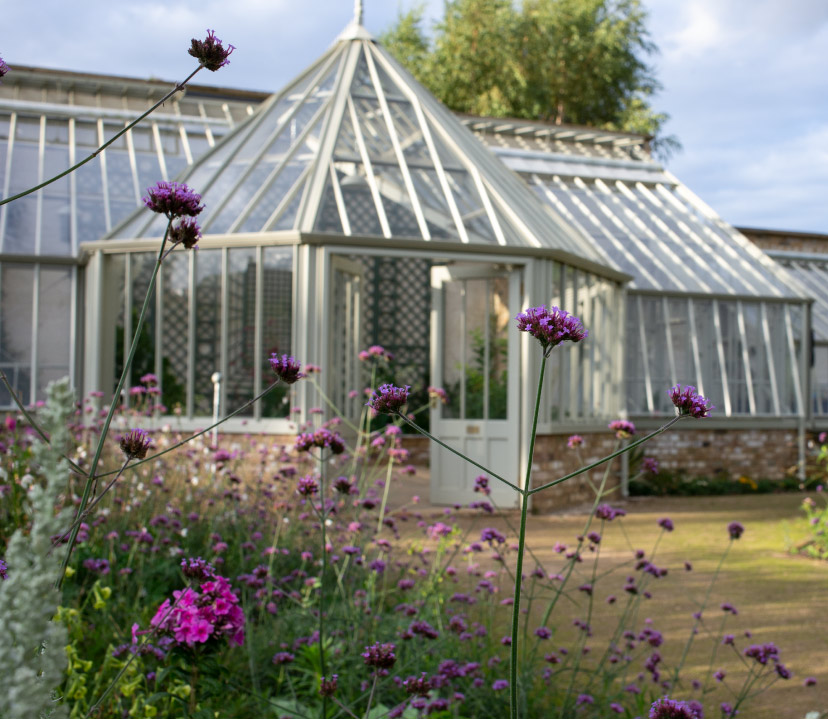 Request a brochure
Want to learn more about what we do and why we do it? Take a look at our award-winning range of greenhouses in our brochure.
Our services
If you can't find your dream greenhouse in our National Trust range then we can offer a fully bespoke service from our experienced designers and engineers.
Visit our show site and factory
We are located in the Hampshire town of Petersfield off the A3. Come see for yourself the Alitex difference. With structures for you to view and our factory tour – you'll walk away with all you need to know.