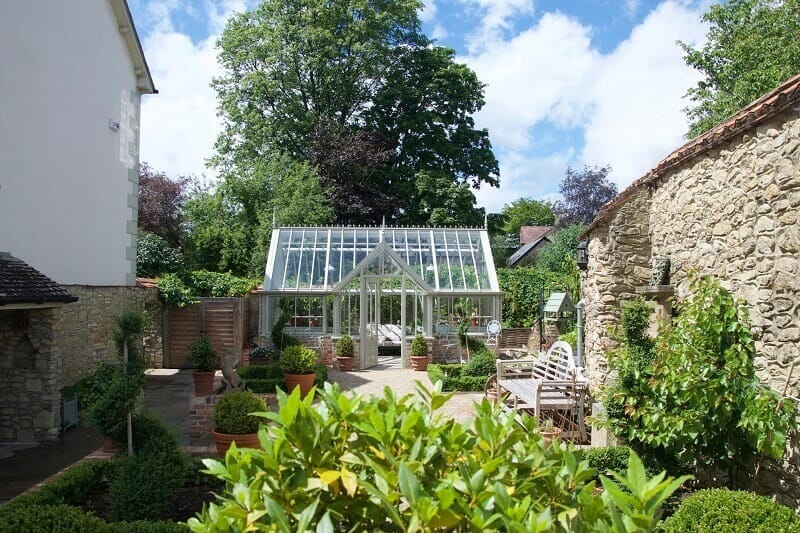 The Messenger greenhouse was designed and inspired by the great Victorian engineer Thomas Messenger, to replicate traditional timber glasshouses out of aluminium. Favoured amongst those who wish to replace an existing wooden greenhouse with a durable aluminium alternative, the Messenger combines structural integrity with a clean interior.
With a slightly larger profile than our Traditional and National Trust structures, the Messenger adheres to historic Victorian aesthetics with the nuts and bolts enclosed or 'capped' so no metalwork is exposed and the structure maintains a wooden aesthetic inside and out.
We have designed and manufactured many bespoke greenhouses that have replaced dilapidated wooden structures beyond repair. As experts in upholding the traditional Victorian aesthetics, our Thomas Messenger style is often a natural choice for those who wish to replicate older structures. It is also the ideal solution for sensitive sites and in areas where planning permission is required.
Aluminium provides a sustainable and durable solution to timber with virtually no maintenance, so your structure will stand the test of time. We powder coat all of our structures at our HQ in Hampshire; you can choose from a range of colours to match an existing structure or complement the surrounding landscape.
The Thomas Messenger greenhouse is often an option for large estates or walled gardens and therefore can be quite considerable in size. Depending on the growing requirements of the greenhouse, you may wish to consider internal heating systems. Our friends at Harrier Garden Developments are on hand to help you with any heating needs you may have. Gain some inspiration for your greenhouse heating over on our blog post.