Alitex and the Chelsea Flower Show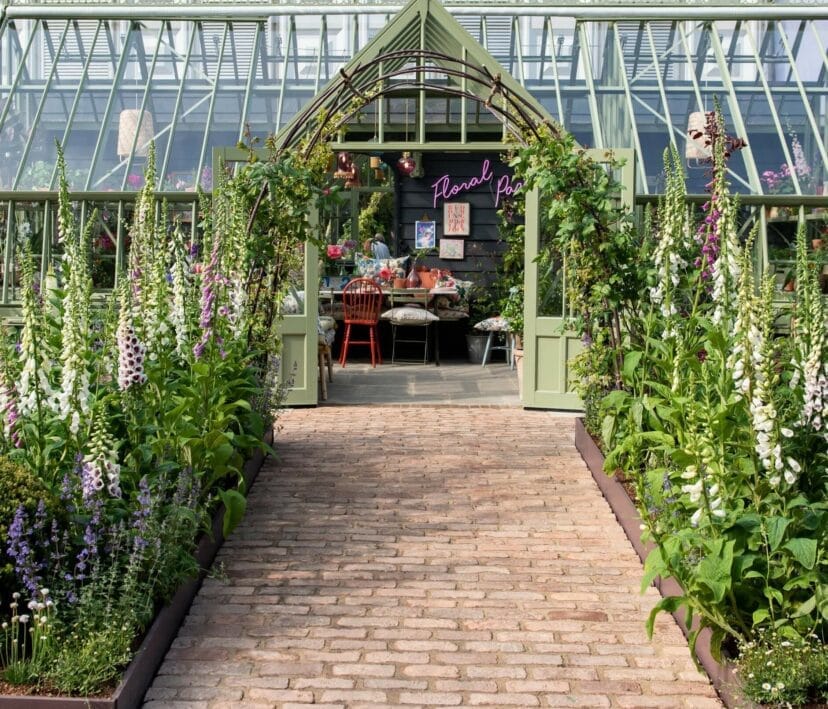 Alitex are old favourites at The RHS Chelsea Flower Show, having exhibited consistently at the show since 1960.
Chelsea sees in excess of 160,000 visitors each year, enjoying what has become the most prestigious 'pop up' Horticultural High Street in the world; a show recognised by professional and amateur gardeners alike from around the globe.
The Alitex stand is usually in a prime location on Main Avenue. Rubbing shoulders with the Show Gardens provides all the motivation needed to ensure our stand looks its very best, and hopefully makes a memorable impression.
In 2019 we were back at stand 334 on Main Avenue, and we had a brilliant show with the sun shining all week. You may even have spotted our stand on the BBC a few times too! We exhibited a beautiful bespoke lean-to glasshouse and the Scotney greenhouse from the National Trust Collection, working with the incredibly talented Garden Designer Jake Curley and the wonderful Author and Stylist Selina Lake.
The stand starts off as bare ground and takes three weeks to create. We begin with the building work and hard landscaping, then install our greenhouses and finally the planting and decorating gives the stand the finishing flourish – horticultural miracles really do take place! The creativity and logistical project planning that goes into the shows means that as soon as one finishes, we start planning the next.
Unlike show gardens, sundries exhibitors are not allowed to win gold medals, which is the realm of the gardens and plants. However our efforts do not go unnoticed by the judging panel who offer a handful of prizes to exhibitors and over the years we have picked up a number of trophies. We were delighted to be awarded a five star gold trade stand award and the Director General's 'Favourite Stand' award in 2016 and in 2019, we won yet another five star gold trade stand award, which we were thrilled with. The feedback from our customers and visitors has been fantastic!
To gain an insight to Alitex at Chelsea Flower show, explore our gallery: