A greenhouse is a magical place, the scents, the quiet and that first glimpse of new seedlings emerging. Whether your growing aspirations are home grown tomatoes, or something more exotic, they are a real haven and retreat from our increasingly chaotic lives. Connecting with the outdoors and getting your hands in the soil – time in a greenhouse will not only nourish your body, but nourish your soul.
About Alitex
Initially established in 1952, we moved a few miles from our original setup in 2001 from Alton to our wonderful home – Torberry Farm in the South Downs. Torberry has become a stunning show site enabling us to manufacture everything here in the UK; we create the most beautiful bespoke greenhouses in the world.
From the Thomas Messenger glasshouse: we launched the National Trust collection of greenhouses in 2006, established a flourishing overseas market and earned a fabulous endorsement from the Royal Botanic Gardens, Kew. 
Of course our most important ingredient is our people - they remain at the heart and soul of our business. It is a continuous journey of curiosity and learning, and the passion of our people has become the backbone of our purpose. Creating a great working environment where our team can genuinely thrive is so important. We have truly become passionate about ALL that grows.
Our values are simple but essential. We take pride in all the little things, personal development is a must (and a joy), we want everyone to feel part of the Alitex family and we encourage individual thinking - these values drive our behaviour and our culture sits at the core of our purpose.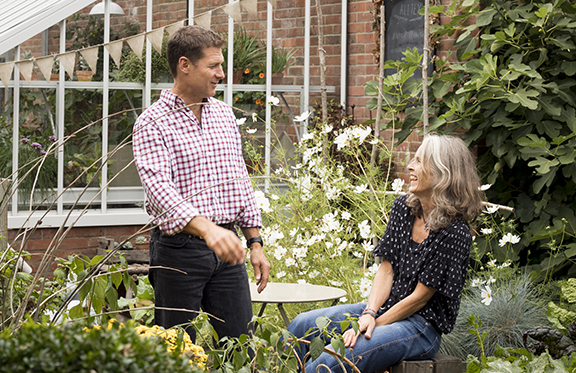 "We welcome you to the Alitex community, and are always happy to chat if you wish to know a little more about us."
Tom and Nelly
Owners of Alitex