13 January 2016 By Lucy Wheeler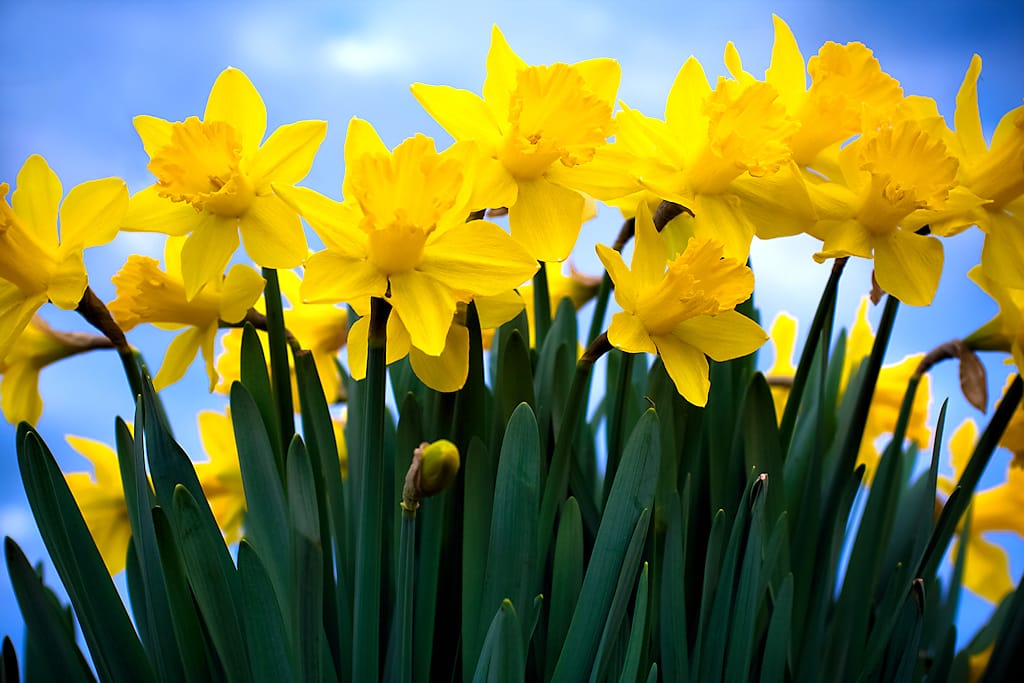 With Christmas a distant memory and new year's resolutions made, our thoughts instinctively turn to a fresh start and look ahead to Spring, hoping that those long, warmer days will come around quickly.
But we're all for celebrating and embracing all of the seasons and the winter garden certainly has plenty to offer. Yes, it's a time to hunker down indoors and do some planning for the Spring and Summer months but there's also plenty of sights outside to delight.
This year, we've been graced with the premature presence of daffodils, some were even spotted before Christmas! This is down to the unseasonably mild weather we have experienced but the distinct yellow flower may be in for a shock this week as the cold snap descends. Whether they're in your garden borders, dotted about in a nearby park or standing proudly in a vase in your house, daffodils bring a little sunshine to otherwise short, dark days.
Tulips are a favourite among many. The bulbs are starting to peek through the soil and should be in full bloom in a few months, heralding the start of Spring and Easter celebrations. In the meantime, if you want to protect your Spring bulbs from the frost, The RHS have some excellent tips. And to keep you going until then, bunches of tulips are widely available in florists now.
Cyclamen
are hardy perennials available in an array of bright colour and fill the gaps in borders well. When little else is flowering, they bring welcome colour to an otherwise sleeping space. Here at our home on Torberry Farm, we have lots of yellow, pink and white cyclamen popping up all over the place.
Snowdrops can be spotted everywhere from busy road sides to secluded fields. To the passer-by, they appear delicate in nature but withstand the coldest weather of the year. Planted in moist soil, they easily multiply and will return year after year. The NGS is running a Snowdrop Festival this year, highlighting the best NGS gardens to visit for snowdrops. This festival will be the start of many events in 2016 to celebrate the 'Year of the English Garden 2016', in association with Visit England.
January is a quieter time in the garden and an opportunity to plan and enjoy the warmth indoors. But, if weather allows, it's also a good time to give your greenhouse a check and ensure everything is in working order. Given how much rain we have had in recent weeks, the ground will be saturated so stay off the grass if you can and give it time to dry out. If you've had your greenhouse for a while now, perhaps it's time to book it in for one of our esteemed Clean & Care service which will get it in tip-top condition for Spring.