19 August 2016 By Tash Ellens
With a sunny start to the week, we decided to take a trip to the New Forest and visit The Pig. We caught up with Head Gardener Jack about this season in their kitchen garden and Alitex greenhouse. 
We started by admiring the new herb beds. Planted back at the beginning of summer, the gardens have since provided the chefs with ample of herbs, enough so they tend not to buy any in. The beds contain a variety of fresh kitchen herbs including hot and spicy oregano, three types of rosemary and several rows of thyme. The chefs have found that they have an extensive amount of Rosemary and even the barman has started infusing cocktail recipes and liquors with the herbs.
Jack pointed out several unusual herbs in the bed that we hadn't come across before, including Oyster leaf. The Oyster leaf (Mertensia maritima) is often grown in the wild along the coasts of Scotland and Shetland, it is similar in appearance to a succulent plant and has thick leaves that are a pale turquoise and juicy in texture The Pig use it as garnish on fish dishes.
At The Pig they are constantly creating new ways to use their own grown produce in each aspect of a customer's experience at the hotel. This summer Jack has been working with the Head Barman to create new flavoured liquors, a favourite of theirs is infusing gin with pear. Whilst the pear is still young on the tree they place it into a bottle, it will then continue to grow whilst inside the bottle. Once it has gotten to full size they cut it off the tree and pour liquor into the bottle. This will then be left for several months to infuse, creating an intense pear flavoured gin.
Jack's evil side sparked through a little when he told us about the Malabar Spinach climbing around the archway that leads into the poly-tunnel. The Malabar Spinach produces berries which almost stain your mouth with a dark purple colour, you better watch out for these on your plate, he thought they'd be great hidden amongst leaves!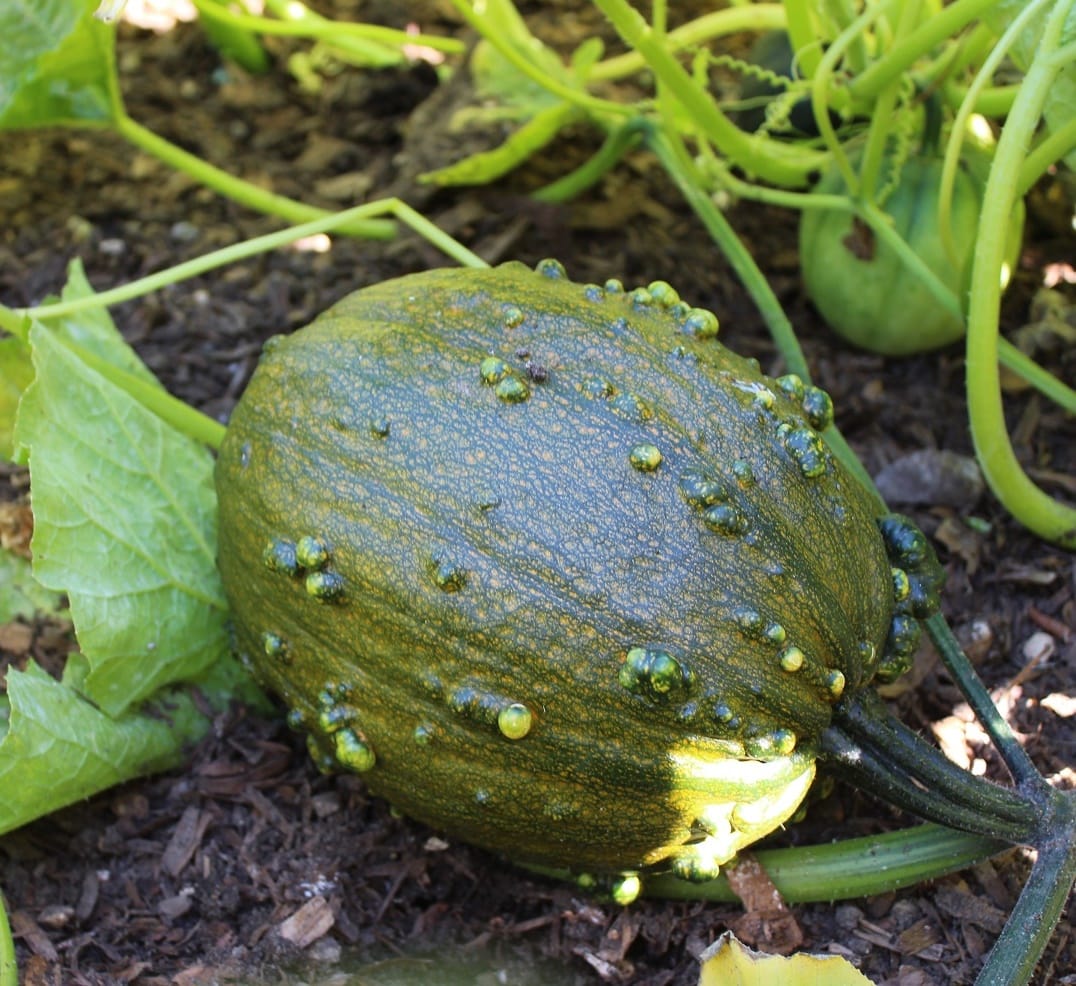 We continued through the garden spotting knobbly pumpkins, also known as 'Knuckle Head' pumpkins - Jack's favourite thing again this year. Then we moved onto the corn patch, growing well and almost ready. Jack was determined to find us a good one, he peeled its leaves back and produced a juicy cob of corn. We've never tried corn straight from the plant, normally we cook it first but the flavour and texture was incredible, definitely our favourite this visit!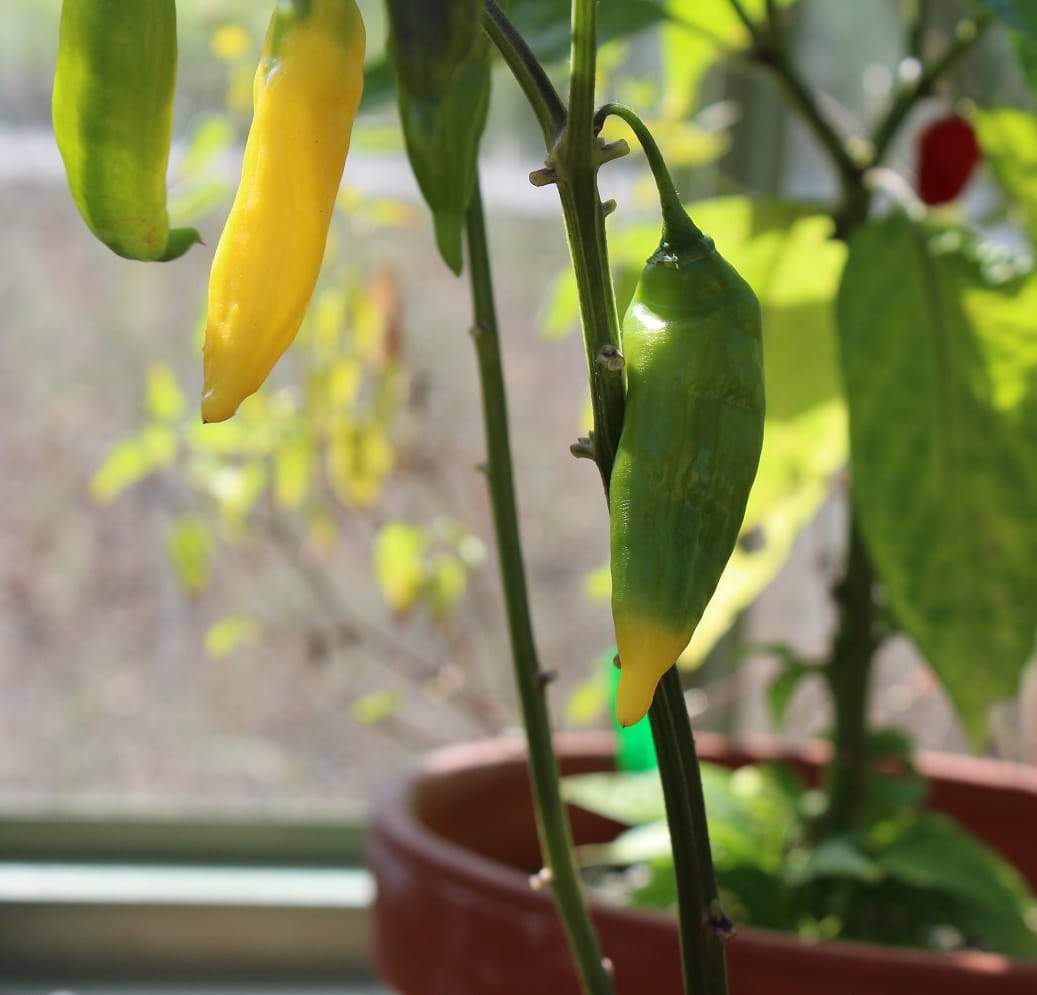 We finished with a visit to their greenhouse, filled with chillies and peppers. We tried the Bellaforma chilli and the Crisp Apple chilli, both full of flavour and almost no heat. Another chilli that caught our eye was the 'Lemon Drop' chilli, it has a 56,000 Scoville rating! Although hot they have a real zesty flavour and its colour process is impressive, it starts off green and turns a vibrant yellow from tip to top.
Each Pig Hotel has their own beautifully kept kitchen garden, with an Alitex greenhouse in Brockenhurst, Dorset and soon Bath. We definitely recommend a visit, especially to try their daily changing menus and flavoursome home grown produce.