22 February 2017 By Tash Ellens
The Pig in the Forest is living proof that a kitchen garden can endure the winter, all it takes is a little forward planning and hard work. Head Gardener Jack and co-worker Scott ensure that every effort is made to maintain a continuous crop for the kitchen chefs. To do this, they have divided the garden into sections, making use of the greenhouse, horticultural fleece and the poly-tunnels.
The Greenhouse
Their Alitex greenhouse is currently being used for growing garnish leaves such as nasturtiums, red sorrel and miniature rainbow chard. The benches are set up with several trays of each type, allowing for a whole tray to be harvested each day of the week. The kitchen uses the produce for infusing dishes and finishing the plates.
Horticultural fleece
The chard (rainbow and silver varieties) has been planted into the first part of the walled garden. Half are covered with fleece whilst the others have been left open without fleece. If a heavy frost does occur the kitchen does not have to worry about stripping it from the menu. Although the menu tends to change daily, the chard harvest is safe due to the horticultural fleece. On milder days the chard can be taken from the open air beds which allows the harvesting to be rotated giving the plant time to revive.
Polytunnels
The garden is always in high demand of mustard leaves from the kitchens. By using the polytunnels they can plant directly into the ground and heat the interior. This allows the leaves to grow and be harvested in rotation during ensuring the kitchen is provided with a continuous flow. Jack has experimented with different varieties over the years, but this year they have chosen to grow a handful of leaves that the kitchen favoured to use in a number of ways.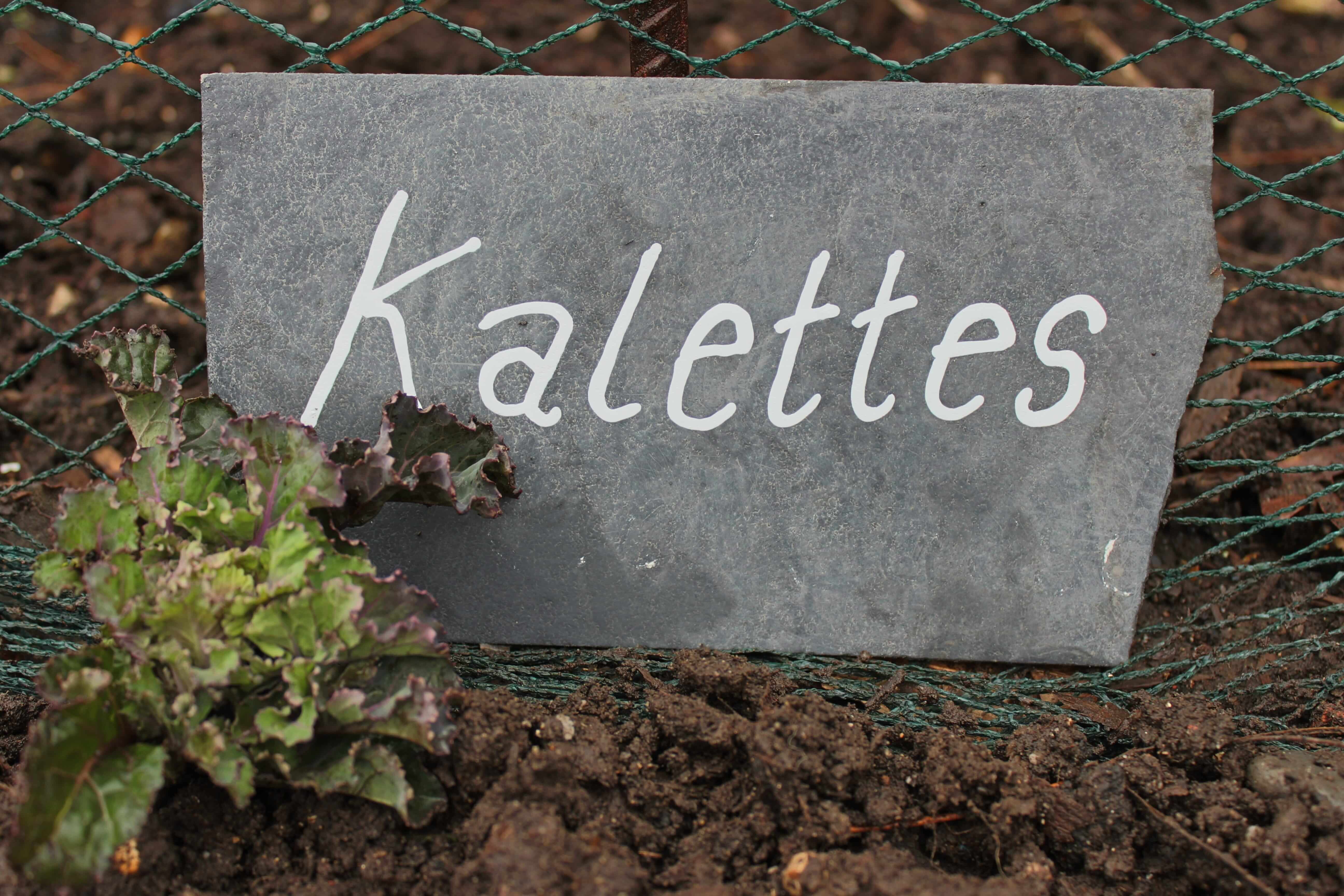 Although the weather is drenching at times and there have been several hard frosts, the garden is still in full working condition. The kalettes will capture your attention with their long purple-red stems, they are grown alongside red kale and cavolo nero. They are considered the latest vegetable trend, whilst versatile and full of flavour their appearance resembles a brussel sprout with crinkle-edged leaves similar to kale.
The gardens at The Pig will be occupied with in-house sowing over the next few months. This is an exciting time as several of the chefs will also get involved so they can see the whole process of the seed growing from plant to plate. The in-house sowing includes courgettes, squash, climbing French and runner beans and even melons. The gardens are full of a wide variety of vegetables and fruits, they are worth exploring as you'll be inspired to innovate your own kitchen garden and be sure to check out their menu during your visit, taste the home grown creations and admire their beautiful dishes.