14 April 2016 By Tash Ellens
On Monday we held our annual West Dean Gardens 'Grow Day' with a bespoke talk by Head Gardener Sarah Wain. We invited several new Alitex customers who are beginners to greenhouse gardening. This introductory chat was held at West Dean Gardens with its impressive restored Walled Kitchen Garden featuring the original Victorian greenhouse structures.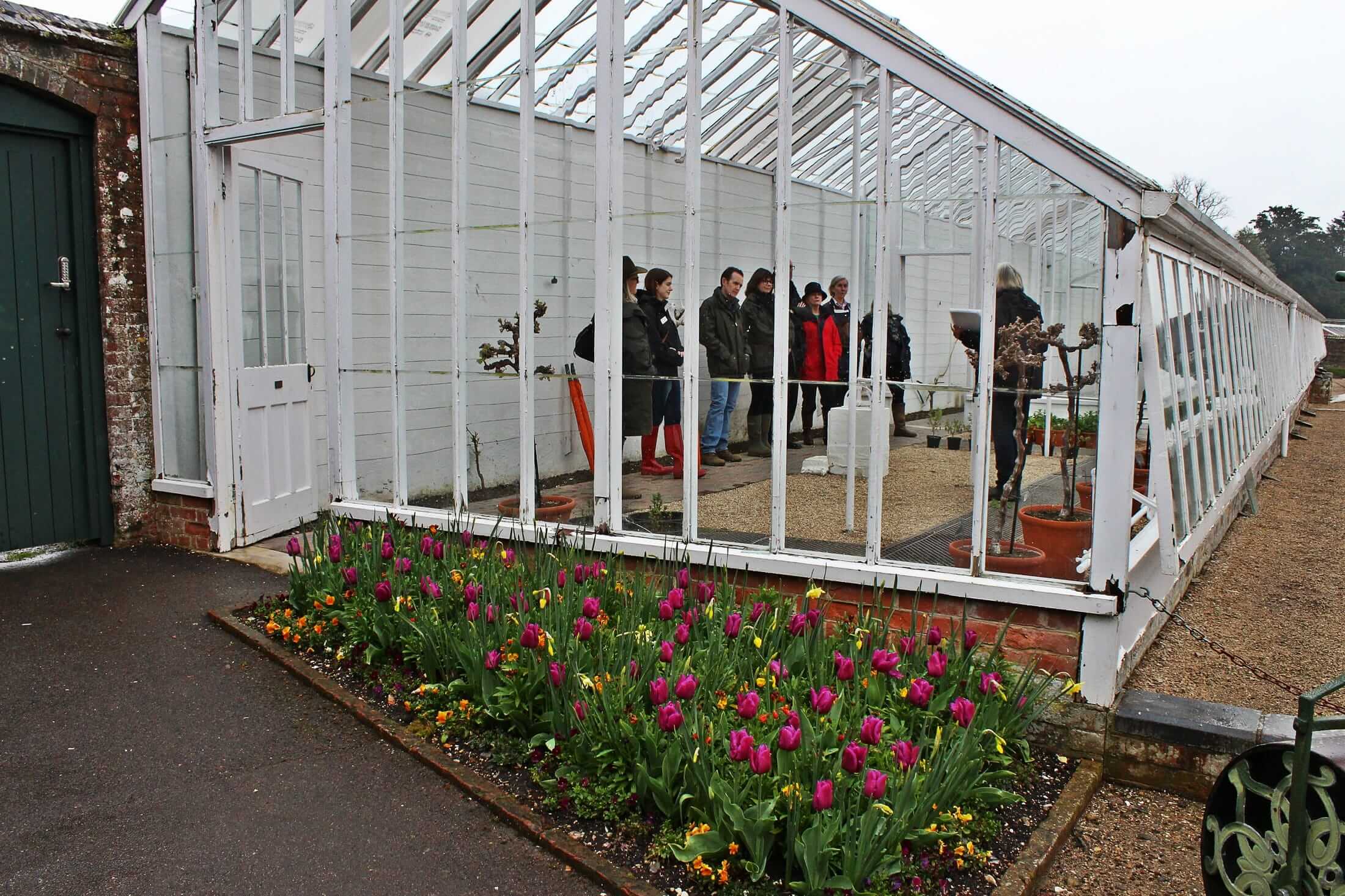 We started the tour in the large three quarter span greenhouse, suited for growing fruit trees. It recently had two peach trees planted against the back wall, each tree has had five metres of space allocated to allow for it to grow and spread over the next five years. Sarah talked about the location of a greenhouse and how this can help determine what you grow, this greenhouse is south facing and located at the far back of the walled garden making it a suitable environment for the fruit trees.
We continued the tour in the propagation house, a warmer environment with heated benches suitable for nurturing seedlings. A variety of vegetables are planted in the propagation house to help begin the growing process, they are then moved into another greenhouse which is specific for displaying a selection of potted lettuces, leaves and herbs. Sarah explained that photographers favour this greenhouse when using a macro lens, the detailed leaves make great subjects.
We covered various aspects of gardening throughout the tour from beginning your seedlings to feeding plants, cleaning the greenhouse and managing pests. The talk was an eye opener for some with great tips that helped understand ways of making gardening more enjoyable. I think one thing everyone will take away is that you don't have to spend hours on gardening every day, just twenty minutes will suffice as you then get a staggered harvesting season.
The tour was inspirational and we could see many of the
Alitex owners
photographing the experience, taking notes and asking questions. We hope that all attendees enjoyed themselves and will go away with abundance of knowledge ready to pour into their gardens.
The three top tips we want to share are:
Try to water your early seedlings with tap water as it's cleaner than collected rainwater.
Before repotting make sure the roots of young plants can be seen on the surrounding edge of the soil, to do this tip the plant out of the pot to carefully check.
Be cautious when accepting plants gifts from other gardens, you can never be sure what pests may be clinging to the roots.
Keep an eye out for a similar event we may run later in the year!