Next year, Alameda Gardens – Gibraltar Botanic Gardens- will be celebrating their 200 year anniversary and we are pleased to be helping them make this celebration a special one.
In preparation for this impressive milestone, Alitex will be creating a custom-made, traditional greenhouse. The structure, along with a re-design of the flowers beds on main walk, will be open to the public and will commemorate this bicentenary in style.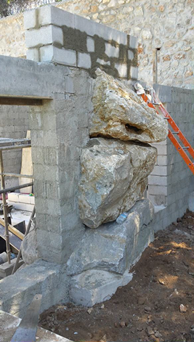 The bespoke, ¾ span structure will be split into two sections; one side will display succulents and other plants from arid zones, the other will house tropical species' such as Orchids and Bromeliads.
To make the project even more personal and unique to the territory, the partition inside the greenhouse has had a stunning piece of Gibraltar limestone installed into it, allowing for cliff-loving plants to grow amongst it, both arid and tropical.
The structure was successfully trial erected at Alitex HQ and the long but exciting journey over to Gibraltar Botanic Gardens has begun, with the lorry packed up and shipped off this very morning! To keep up to date with the projects progress, follow us on Twitter @Alitex.
For a little inspiration and an insight into how our clients use their greenhouses, take a look at our case studies.