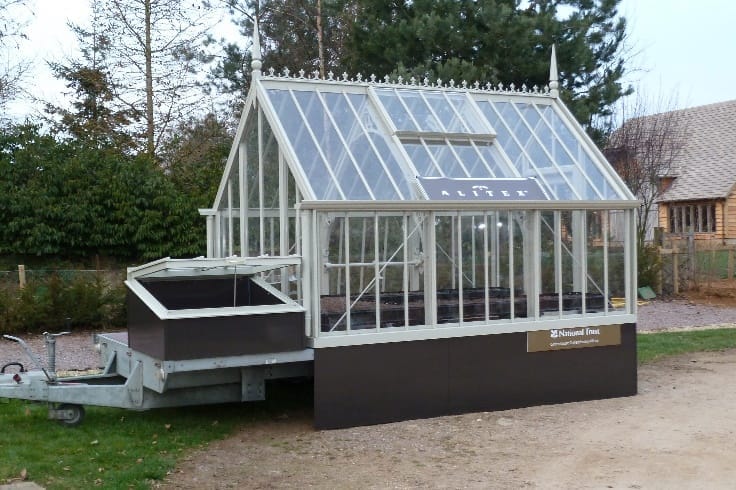 Come and join us at the annual Garden and Gift Fair on Thursday May 10th,at Farleigh Wallop in aid of the charity Wellbeing of Women (WOW) dedicated to improving the healthy lives of women and children. The Fair will feature a lecture, entitled "Thorny problems live", to be held with well-known garden writer and Telegraph columnist Helen Yamm. Please take along your questions for a live Q&A session.
Wellbeing of Women was established in 1964 and has been raising funds ever since then to invest in medical research and the development of specialist doctors and nurses working in the field of reproductive and gynaecological health. They are the partner charity of the Royal College of Obstetricians and Gynaecologists and a member of the Association of Medical Research Charities.
This year on the 10th May, Alitex are coming along with a mobile Hidcote greenhouse from the National Trust Greenhouse Collection range. Amazingly, this is the third time our manufacturing team have had to rise to the challenge of presenting the beauty of the Hidcote, as faithfully and truly as possible, whilst keeping the whole thing mobile and on a trailer. Our colleagues in Sweden and Denmark have taken delivery of the other two and we are all finding the transportational element practical and fairly easy – much easier than erecting our greenhouses on site.
The trailer has been fashioned in such a way that visitors can still walk through the door of the greenhouse at the back of the trailer and appreciate the feeling of being inside a working greenhouse, with benching and room to work. We have had to exchange the glass panels for Perspex but the overall effect is still good and we hope you think the same. If you are travelling through the county on the 10th and happen to see an Alitex van trailing a rather beautiful greenhouse, you'll know what it is all about.
For more information about this worthwhile fund-raising event click here.
Thursday 10th May, 2012 from 9.30am to 3.30pm
Tickets £5 (Concessions £4/Children free)
At: Home Farm Barn, Farleigh Wallop, Basingstoke, RG24 1HT
The 2012 fair will include an exceptional range of specialist nursery exhibitors, with many new stalls for home and garden as well as produce stalls and refreshments. With thanks to the generosity of the Viscount Lymington and the Earl & Countess of Portsmouth, visitors will have also have the opportunity to explore the wonderful gardens of Farleigh Wallop House.