29 November 2016 By Tash Ellens
We've recently caught up with a local client in Emsworth, to see how she's settling into life with an Alitex. Miss P chose a conservatory to extend her living space and improve her garden environment. The conservatory was originally built for RHS Chelsea Flower Show 2016 before making its way to the seaside in Emsworth.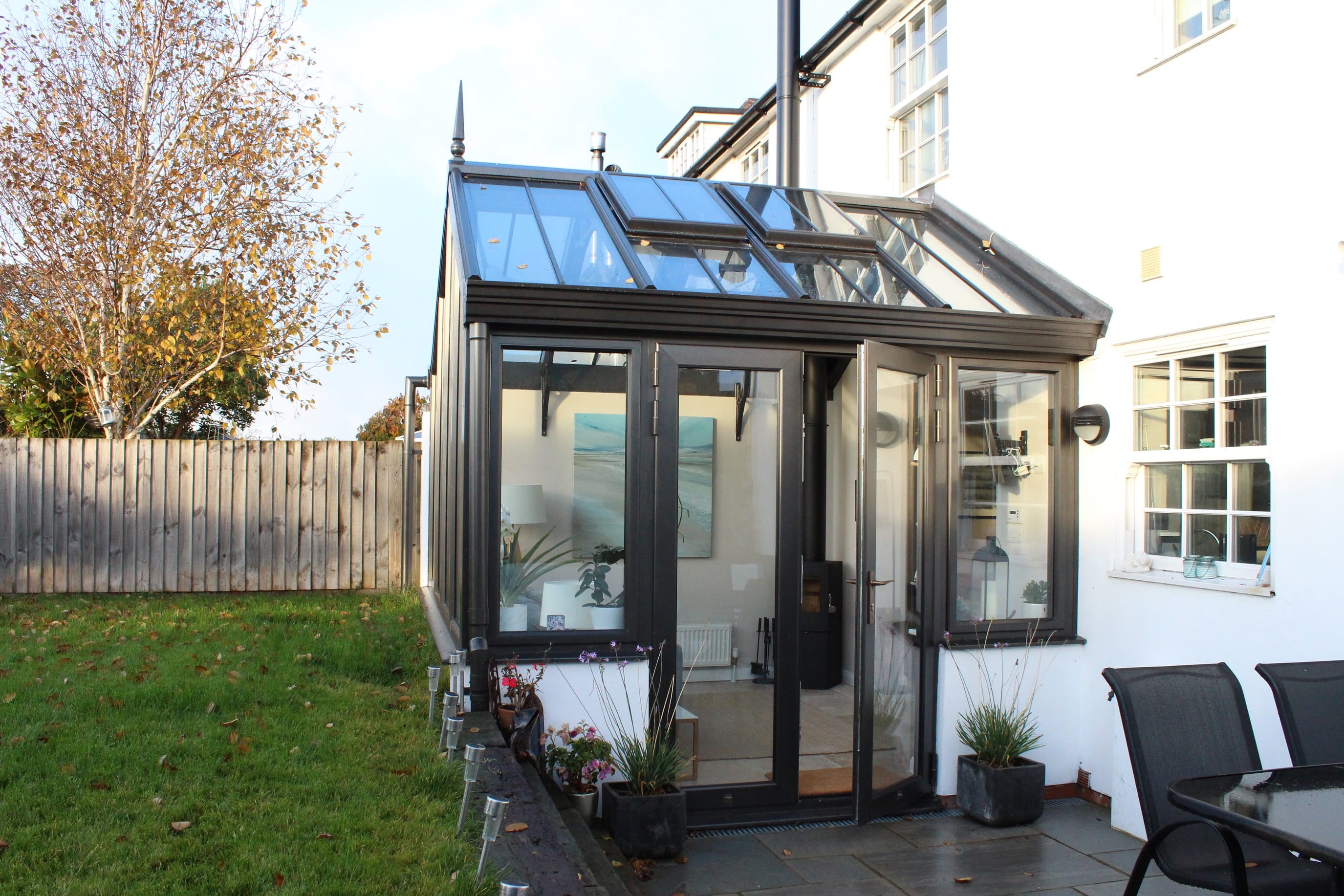 Why did you decide on a conservatory?
My house is top heavy, the garage is built into the downstairs area, leaving me with small open plan kitchen diner and living room. I wanted to extend the living space and take advantage of the beautiful view you can see from the garden.
Why did you choose Alitex?
I gathered quotes from a range of companies including one for a PVC structure. I decided on Aluminium for its quality and low maintenance, Alitex fitted the bill and guided me through the process.
What colour did you choose and why?
I chose bronze for its sparkle properties and modern appearance, which is more to my taste. I love the colour; the slight sparkle means the colour looks different throughout the day. Although it is dark, the contrast works well with the white render on the house. I chose the same colour for the interior, I find it blends the barrier between the indoor and outdoor environment. I don't see a frame when I look out into the garden and fields.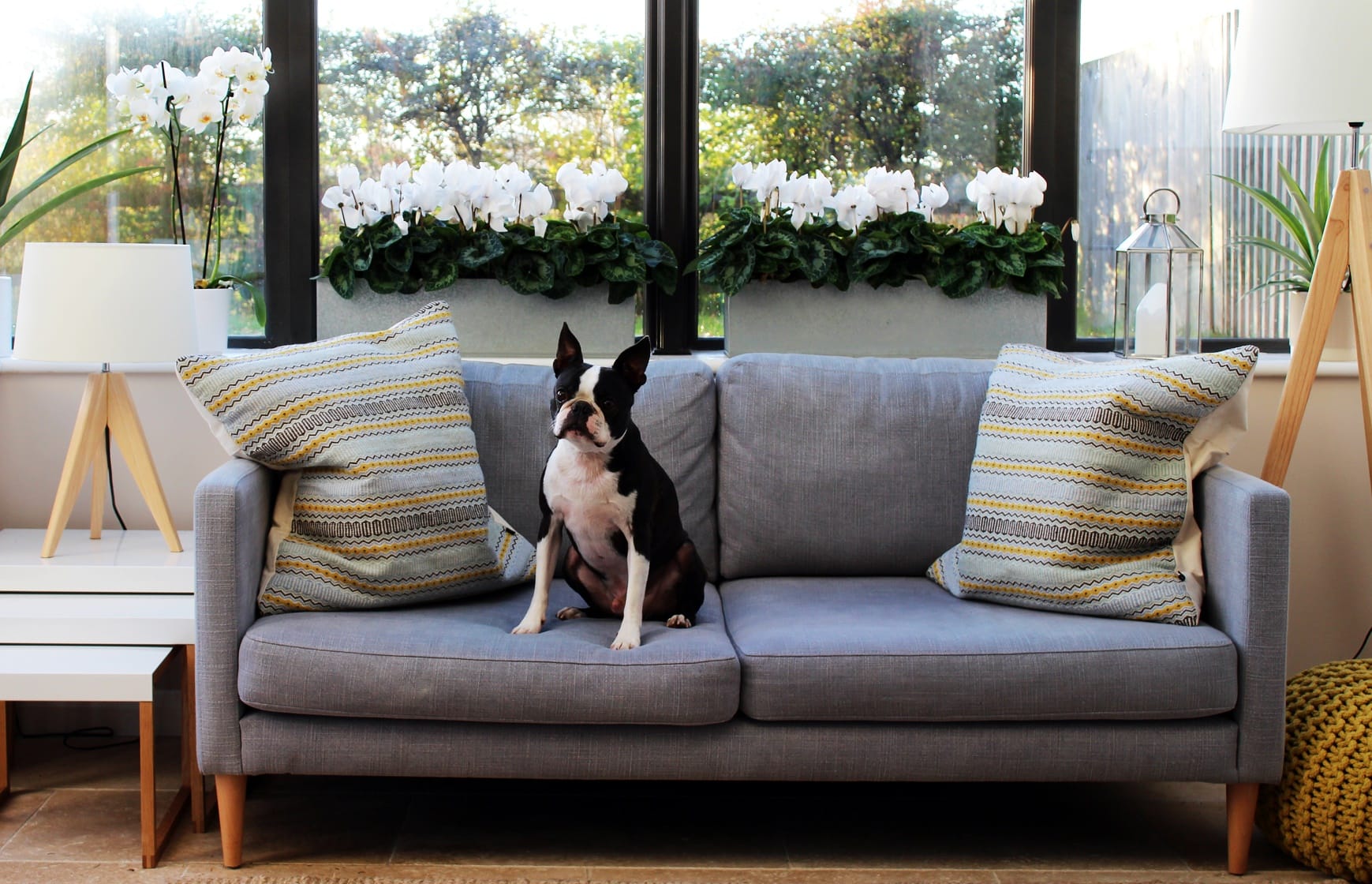 What was the first thing you put in your conservatory?
A pineapple plant which I purchased at Hampton Court Flower Show and it's done well, I'm now growing another from it! The dog also took up residence pretty much straight away too, he loves the cosiness and warmth. It never gets too hot inside either, the automatic ventilation works wonderfully.
What is your favourite thing?
I just love it all; it's changed how I live in the house. I spend most of my time in there, even now in winter with the wood burner going, there's no better place to be. I can enjoy the outdoors from inside!
Is there anything unusual about your structure?
I guess it's quite unusual having a wood burner in the conservatory but it means I can enjoy the structure all year round, I use it as a living room. I was concerned for the summer months, with it being south facing, that it would heat up too much, but with the tinted glass in the roof and the automatic vents, the temperature is controlled and has been perfect throughout the year.
If you're thinking about getting a conservatory, request a brochure or call us on 01730 826900 to discuss your poject.