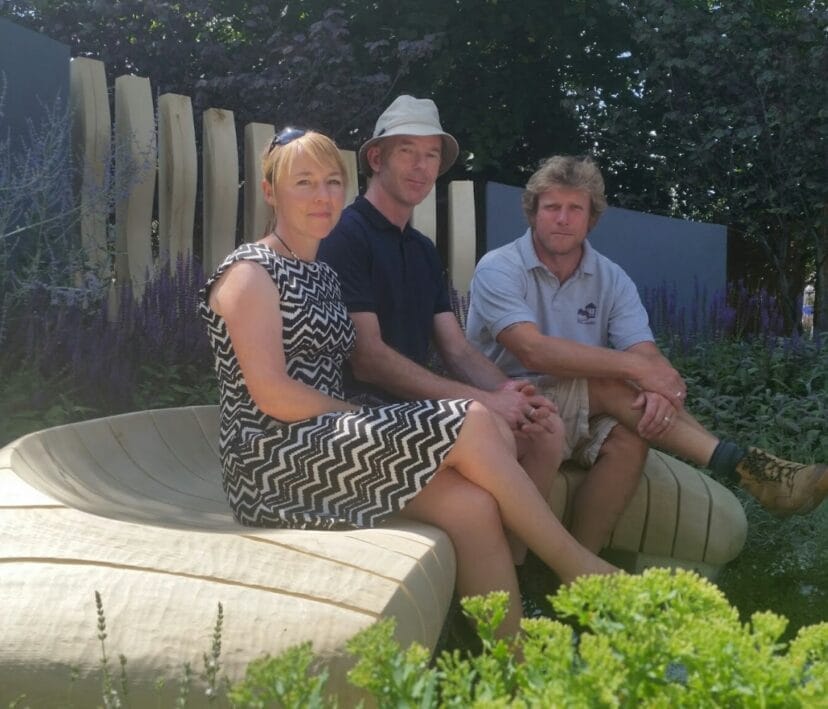 We've had a successful and exciting summer of shows; winning best in show at Chelsea is a particular highlight! The last main event of the season, RHS Wisley Flower Show, is on the horizon; Garden Designer Rae Wilkinson looks back on the highs and lows of creating a show garden.
"A show garden is an interesting project to embark upon as a designer as it draws on so many essential skills, as well as presenting an opportunity to be a little more creative than usual. It's a showcase of your design skills and plant knowledge, but also a taste of your imaginative capacity as a creative professional.
Like any project there is a lot of background work, however with the finish required for the extra attention this garden will receive, this work is a little more involved.
The initial design work is the first bit of fun, you get to play with ideas in a very free and indulgent way – unfettered by often restrictive client briefs. This time you make up your own. It has to have some meaning or idea behind it of course and for my first show garden this year at Hampton Court Palace Flower Show, I decided I wanted to capture one of the most powerful gifts I feel a garden can give; providing a green retreat in an urban place and therefore creating for a moment of calm and wellbeing.
Once you have gained a sponsor and sold your idea to the selection panel, the real work begins. Along with months of preparation for key elements to the garden, you have to source the plants and materials, build a show team and market the garden as well as the upcoming show.
Show build up time takes around ten days and is extremely intense. The pace is high, the hours are long and the mood is adrenaline fuelled. A great sense of team spirit prevailed for us and it was in fact really good fun, if rather exhausting! There then follows the emotional rollercoaster of medals, gala night, media coverage and a week of public crowds visiting in throngs.
And finally, when the show is over – the breakdown begins. My advice as a designer is to avoid this part if you can, it is utterly heart-breaking!"
For more information on Rae Wilkinson Garden & Landscape design, visit her website www.raewilkinson.com. Keep up to date with the latest news from our wonderful community on Twitter @Alitex.