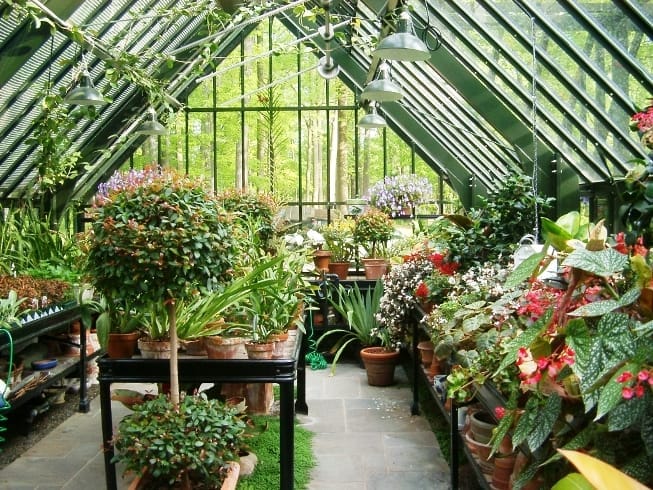 Last week one of our larger greenhouse projects was included in ITV's Love Your Garden (with Alan Titchmarsh) in their episode about Gardening under Glass.
After discussing the advancements in glasshouses over the centuries – of particular note was the repeal of the glass and window taxes in 1845 and 1851 respectively, and noting the continued popularity of the Victorian and Edwardian styles of glasshouse, the conclusion reached was that gardening under glass hasn't changed that much in 150 years.
We have been able to pull together a "prompt", of sorts about getting the best from your greenhouse and your growing environment, which probably includes tips from 150 years ago! Given that we have been making greenhouses for over 60 years, we have learned a thing or two about what works. We hope it works for you too:
July: Tasks for the greenhouse:
The major problem is keeping the temperature low enough during a hot spell. Ventilation now becomes vitally important and will be necessary at night as well as during the day. Opening all the ventilators and propping the door open may be required 24 hours a day.
As in June sun scorch can be damaging. Some form of shading is essential for many plants – flowering pot plants, rooted cuttings, cucumbers in flower etc.
Compost must be felt every day and watering carried out without fail.  Daily damping down is needed.
Keep watch for pests and diseases. Red spider mite, greenfly, whitefly, thrips, grey mould and mildews are the major headaches – spray promptly if you see them, but read the rules for safe spraying before you begin. If you chose, hang up yellow greenhouse fly catchers or investigate biological controls as an alternative.
Routine feeding is necessary as most plants are now growing vigorously. A liquid feed at fortnightly intervals is suitable as a basic treatment, but fruit-bearing plants such as cucumbers and tomatoes need feeding very 7-10 days.
July is a good time for taking cuttings – roots usually form quickly in the warm conditions.
Happy Gardening!