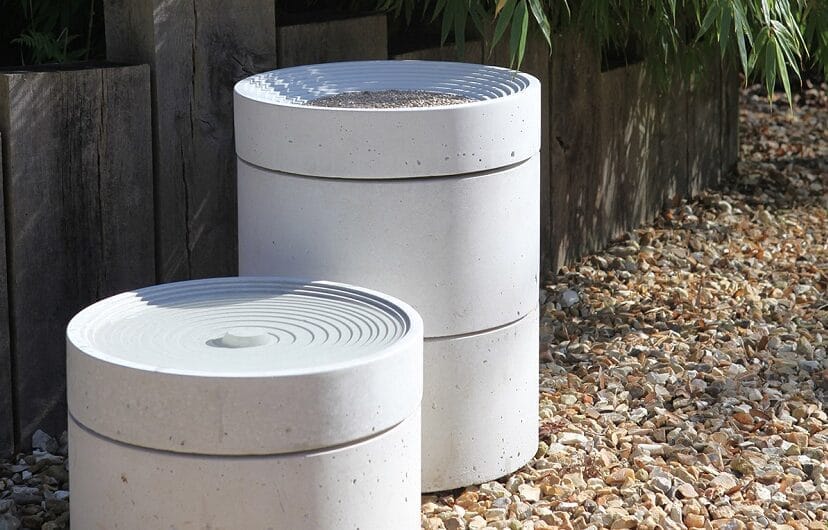 Your bird feeders are topped up, your nest boxes are cleaned and open for the season, a little patch of your garden is growing wild, there's not much else you can do for the wildlife in your garden, is there?
Our garden birds need water for both drinking and bathing. Though birds have no sweat glands, which means they don't need as much water as mammals, they do still lose water through the day and need to replace this by drinking and they also need to bathe regularly to keep their feathers in top condition.
The easiest way to provide water is by placing a Bird Bath in your garden, unless you have the time and space to create a wildlife pond. This can be a simple, functional d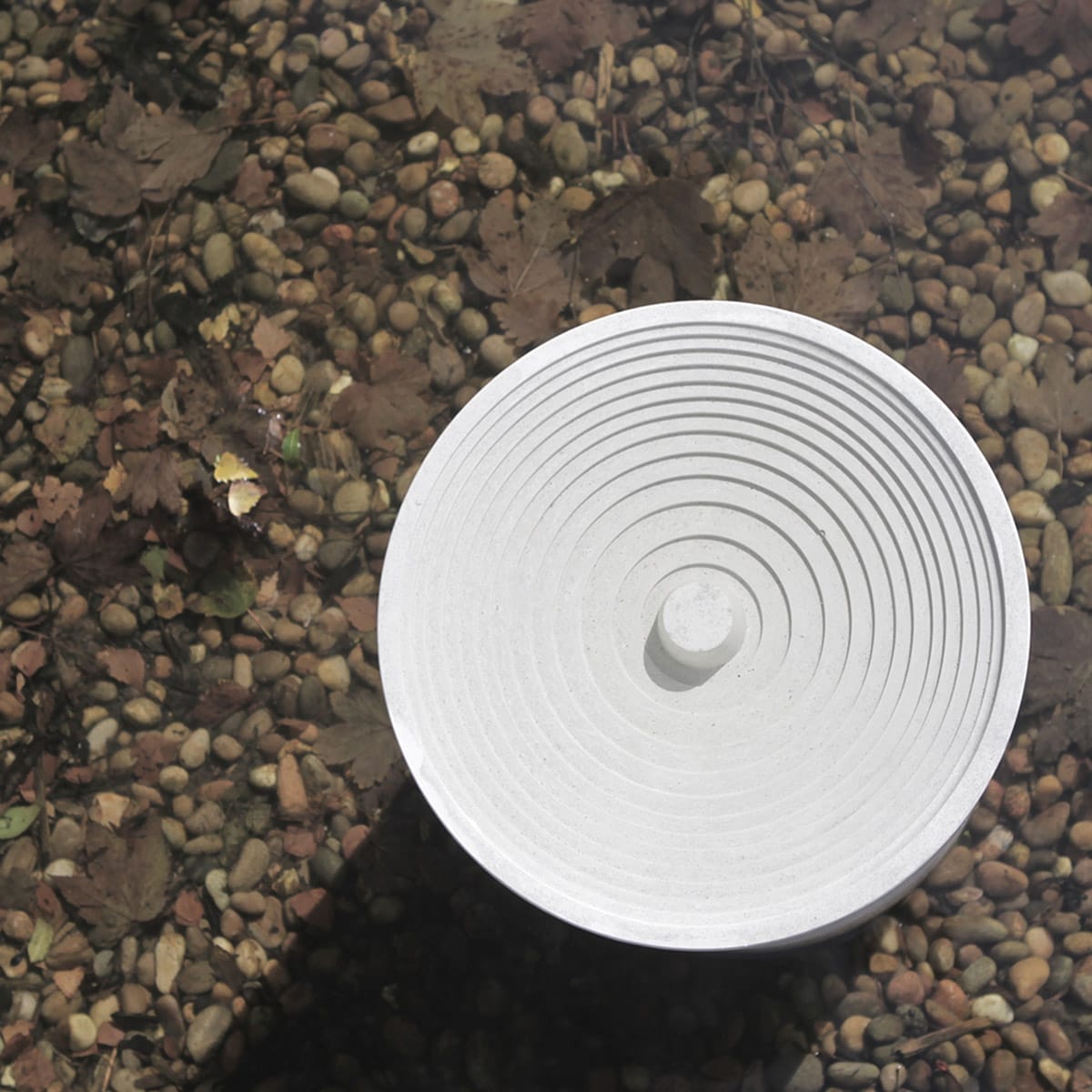 ish placed outside or there are many different styles and designs available on the market.
At Green&Blue we created the Bird Bath and Bird Table in 2019, after finding very few contemporary, modern Bird Bath options on the market. The Green&Blue Bird Bath is made from concrete, using 75% waste material from the Cornish china clay industry, and is handmade in our Cornish workshop. The bird bath comes in different sections so you can choose to simply have the Top Dish which you can place safely in your garden or you can buy as many rings as you choose to create your desired height. The Bird Bath has tiered, amphitheatre steps to ensure a shallow approach to the water and differing heights so that birds can bathe at their suitable depth. The concrete surface, combined with the steps, means the bird bath has a rough finish so that birds can grip with their claws.
The Green&Blue contemporary Bird Bath will create a real statement in a modern garden and looks particularly good in a shingle area. Siting the Bird Bath is very important, ensuring that birds have clear visibility when they bathe and nearby bushes or trees to retreat to if required. You may need to try several locations in your garden before the birds let you know that you've got it just right!
Bird Baths do require some maintenance to avoid water becoming dirty and in turn dangerous for wildlife. It should be a regular part of your daily routine to rinse the bath out and change the water, removing any leaves or debris. Once a week you should then give the bath a thorough deep clean and scrub, being very conscious about what cleaning products you use and ensuring there are no chemicals left in the bath. Ensure your own hands are washed thoroughly after tending to your Bird Bath and that it has it's own cleaning items that aren't used anywhere else.
A Bird Bath, the finishing touch for your garden? The pleasure that comes from watching birds frenziedly bathing and nipping in for little drinks will make the maintenance worthwhile and a Bird Bath really is in an important way to help the wildlife in your garden.