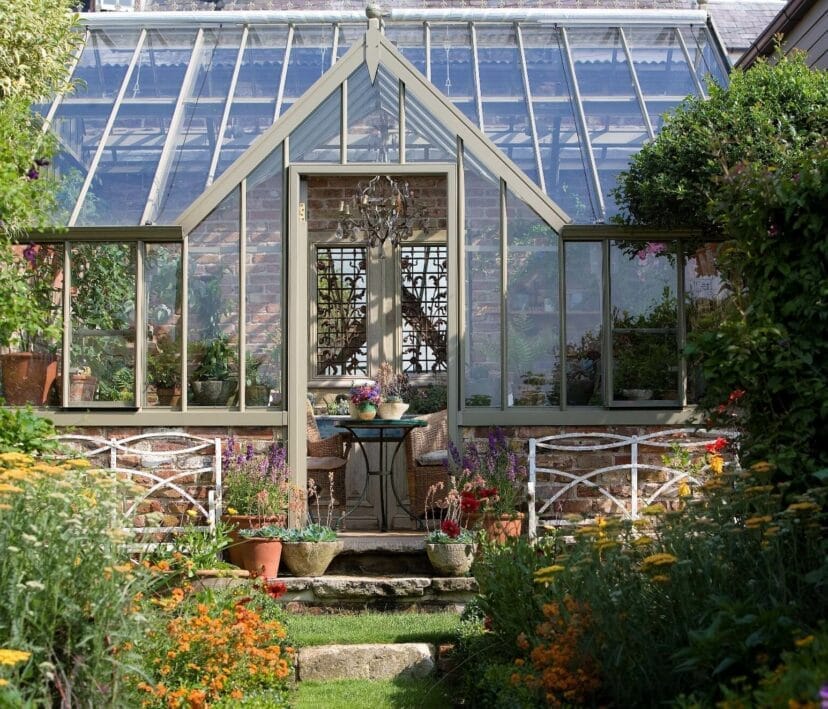 It's hard to believe that we have arrived in May, but with two out of five weekends being a bank holiday this month, there are lots of opportunities to spend time in your garden and make sure you are up to date on all of the main greenhouse tasks.
Your greenhouse is more than likely to be packed with vibrant healthy plants this month, so you can look forward to spending more time in your greenhouse to stay on top of watering and ventilation to keep them in tip-top condition.
As the weather continues to warm up, the main focus is to keep the temperature inside the greenhouse below 24 – 29°C (75 – 85°F) during sunny spells. Often this will mean active use of shades and monitoring their use every day according to the weather.
Ventilation is also paramount this month. Make full use of both the side and roof vents if the temperature is over 24°C (75°F) and supplement further by hooking the door open if necessary. In sunny periods you can also damp down the floor and benching. This not only lowers the air temperature as the water evaporates but also raises the relative humidity.
Whilst it should not be necessary to heat the greenhouse during the day in most parts of the UK, keep a check on night time temperatures as night time frosts are still a possibility.
Plants are actively growing this month and staking and tying should be done as plants grow. Unlike in the garden, remember that roots cannot extend out into open soil to seek out extra food. Regular feeding and watering is therefore important this month to ensure healthy, vigorous growth. 'Little and often' remains the golden rule when feeding and for general purposes a balanced formula with nitrogen, phosphates and potash in roughly equal proportions should be used. If you wish to stimulate leaf growth, a high-nitrogen feed should be used and for plants in flower or fruit use a high-potash fertiliser. You will also need to water plants regularly and thoroughly and must check the dryness of the compost every day – some plants will need daily watering.
With a greenhouse full of healthy specimens, space may become limited inside the greenhouse. Now is the ideal time to make full use of your cold frames if you have them and start the hardening-off of the early sowings.
Last but not least, this month heralds the start of the social season with the RHS Chelsea Flower Show taking place on the 18th May. If you have already ordered your tickets from the RHS why not pop along and visit our stand whilst gathering inspiration and replacing your seed and bulb stocks at the world's greatest garden show? We'd be delighted to see you!
Do you have any tips on greenhouse growing month by month? Let us know on Twitter @Alitex.