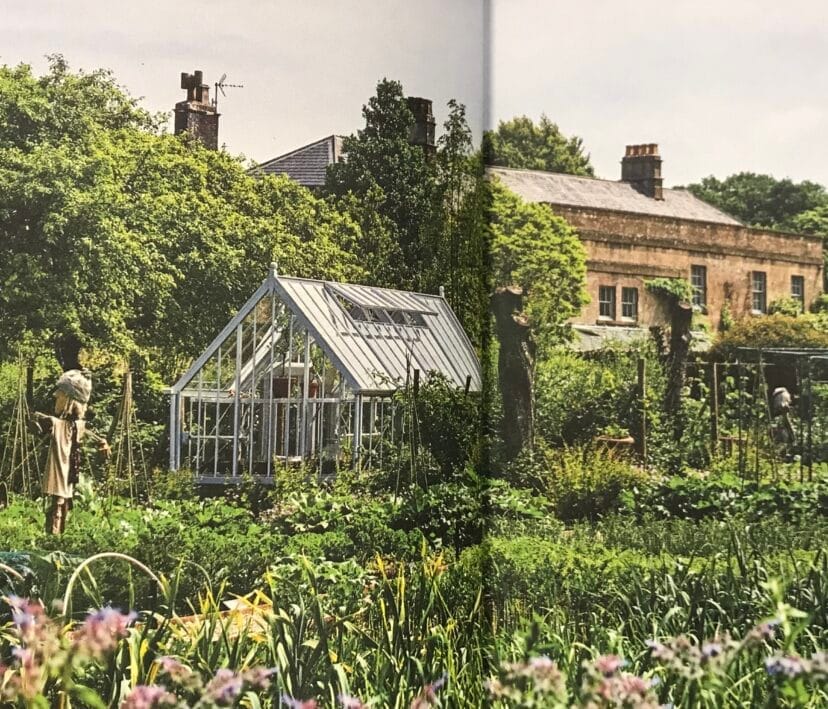 Since opening in July 2011 THE PIG has become one of the most sought after places to eat and stay. Now with six beautiful locations across the South of England, The PIG has achieved great success through the unique atmosphere and ethos that emanates from everything they do. At the heart of this business, lie the Kitchen Garden, local influence and great attention to detail, and these are just some of the reasons Alitex are proud to have worked with THE PIG to create multiple greenhouse structures that capitalise on these beliefs. THE PIG have recently published a fantastic book to spread their ideas and share their best advice on everything from simple food done well, interior design and even natural treatments in their Shepherd's Huts.
'Tales and Recipes from the Kitchen Garden and Beyond' is not just a recipe book. Rather, it is a collection of thoughts, recipe ideas, and advice on the discoveries that CEO and Chairman Robin Hutson and his team have found along the way. The book is divided into 10 chapters, each focusing on one of the unique aspects of THE PIG and its ethos. Each chapter begins with a 'Pig Tale', which gives a little bit of background on each theme that contributes to THE PIG's character.
One of the highlights of the book is the chapter 'Pickings,' which is about everything that one can grow at home and how to use it. THE PIG's kitchen garden guru Ollie, introduces the chapter in 'Pig Tale No.3' and gives some mouth-watering recipes for dishes to make from your own garden, such as tomato and chilli jam, garden mint mousse and lavender shortbread. This chapter also includes some brilliant advice on edible flowers, including orange marigold, yellow chrysanthemum and cornflowers, and it also contains great tips on how to grow your own mushrooms. One of the highlights of THE PIG's kitchen gardens are their polytunnels and they give some more sage advice on how to make the most of them. For example, if you're worried about space, Fran, one of the senior kitchen gardeners, suggests to maximise your usable area by using a double decker system with shelves and hanging baskets. Finally, in this chapter there is also a handy beginner's guide to growing your own vegetables if you don't know where to start.
Another fantastic part of the book is the chapter 'Wild', which revolves around all things to do with foraging and hedgerows. Giuseppe, THE PIG's resident foraging fanatic, introduces the chapter and uses his Sicilian roots and Italian foraging traditions to give brilliant advice on how to make most of the environment around us. For example, Giuseppe likes to put powdered seaweed on his porridge in the morning, to gain the benefits of this healthy superfood. While wild garlic, lemon balm and chanterelle mushrooms are also among his favourites to forage. There are some delicious recipes to be found in this section of the book too, with forager's butter and nettle salsa verde being among the highlights.
We could go on and on about all the chapters in this book as they are all filled with such fascinating insight into the world of THE PIG and the way the team have built such a unique brand. This book is a wonderful read not just for food lovers but for people who love their gardens and the nature around them. Every detail is considered at THE PIG, in the kitchen, the garden or even in decorating the interiors, so, if you would like to be inspired to do the same this book will be a perfect read for you. You can purchase the book here. Alternatively, to be in with a chance to win a copy keep an eye on our Instagram.