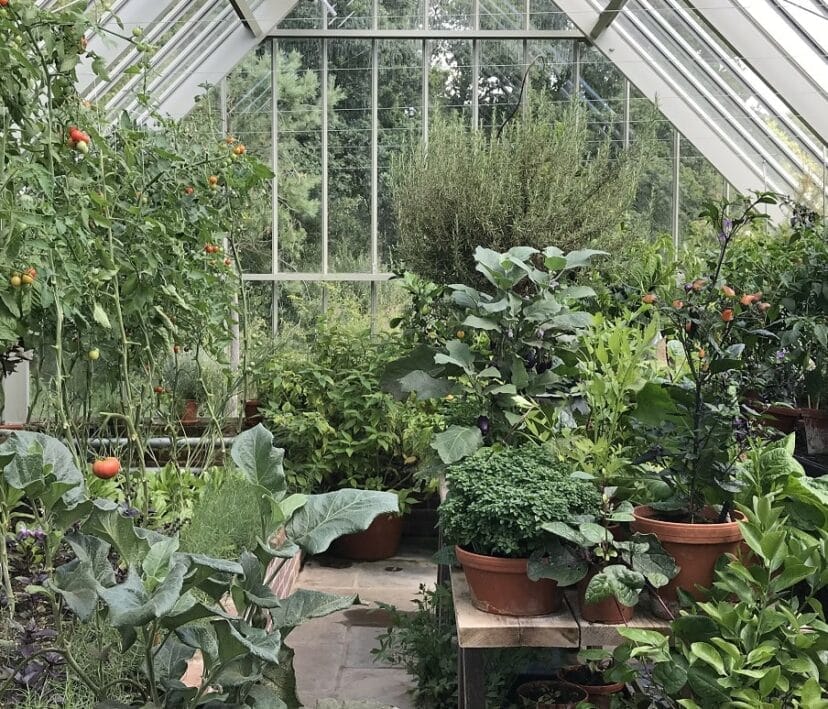 Sarah Wain's abundance of horticultural knowledge was put to fantastic use at our final 'Grow Morning' of the summer. Having recently retired as Garden Supervisor after 25 years at West Dean, Sarah passed on invaluable information on how to set up, organise and care for your greenhouse and plants. For our Alitex customers who attended the morning, many of whom are in the process of choosing their greenhouse or deciding what they will use it for, Sarah's talk provided exciting inspiration for their personal Alitex journeys. It can seem overwhelming with hundreds of things to consider when contemplating a greenhouse, but don't panic, here are some of Sarah's top tips to keep in mind.
Organisation of your greenhouse
Sarah emphasised that the first thing to think about is what you are going to grow in your greenhouse. What you decide to grow will change what your individual glasshouse requires from the environment and the combination of plants you can grow. If you want to grow climbing leafy vines or tall fruit trees this will create shade below them and thus limit potential for plants underneath. Sarah's tip was to put shade loving ferns underneath taller leafy plants. Additionally, if you would like to use your greenhouse for entertaining, keep in mind that some plants will grow to take up large amounts of space thus limiting areas that could be used for furniture.
Light and shade for your plants
As we all know, light is absolutely crucial for growing and Sarah gave us some fantastic tips on how to make the most of the sun. When looking at where you're going to put your structure try to avoid any large trees that will create areas of shade to ensure your plants can get all the sunshine they need. To give you the ability to manipulate the light and shade surrounding your greenhouse, Sarah recommends adding blinds to your greenhouse. This will ensure that the temperature doesn't get too high during the hot summer months and more importantly, you're the one in control.
Ventilation for your greenhouse
Plants love air and making sure there is enough ventilation flowing through your greenhouse is another of Sarah's top priorities. This will prevent water creating too much humidity at night, which leads to fungal infections in your plants. While ventilation is good, Sarah also gave us some great tips for protecting your greenhouse in strong gales and winds. Although Alitex greenhouses are built to withstand damage with 4mm toughened glass, very large trees and their branches can pose a risk to the structure. Similarly, a very helpful tip from Sarah was to make sure that if your children or grandchildren have been playing with toys in the garden make sure they are put away to prevent potential damage to your greenhouse in adverse weather.
These ideas were only the tip of the iceberg when it came to Sarah's decades of horticultural knowledge. Our customers came away from the morning full of new ideas, motivation and plans for their current or future greenhouses. If you would like to attend one of our Grow Mornings to get inspired, we would love to see you, so look out for the next series coming soon. Alternatively, Sarah will be joining us in October as part of the Garden Masterclass series where she will explore plants and crops that can be grown in greenhouses and conservatories, extending the season along with general care and maintenance of glasshouses. To book tickets to the event 'Growing under glass – edibles and ornamentals' please visit www.gardenmasterclass.org.