06 June 2018 By Jack Lindfield
Now I've got the cheesy title out the way I can tell you a little more about our main focus and what has been for the last three years in the gardens at
Ickworth
. Dealing with Box Blight hasn't been an easy challenge, and since our major outbreak of Box Blight (Cylindrocladium buxicola) in 2015, we've had to look at this project with conservation in mind. Now, when you have 3.2 kilometres of Box hedging and get confirmation that Blight has been found in areas which cover the complete stretch of it, you can't help but think about the daunting task ahead. We broke the project down into three phases which all took part in the Italianate garden. I started my role at Ickworth just before we hit phase two. This saw both sides of our central eight foot Box avenues come down, roots removed, irrigation in, new soil added and planted with Yew, easy peasy... sort of!
One thing we all mentioned, but didn't expect would have as much of an impact as it did, is how much it opened up the Stumpery. The Stumpery at Ickworth stretches along the entire back of the Italianate garden and for years it has been enclosed by an eight foot Box hedge. This made us realise that if we want to develop this area further, it's now or never! We created new beds, canopy, raised a lot of trees, planted areas up and most importantly, added more stumps. This was purely down to access; whilst there was no hedge in the way, we could get in and add to this particularly special part of the garden.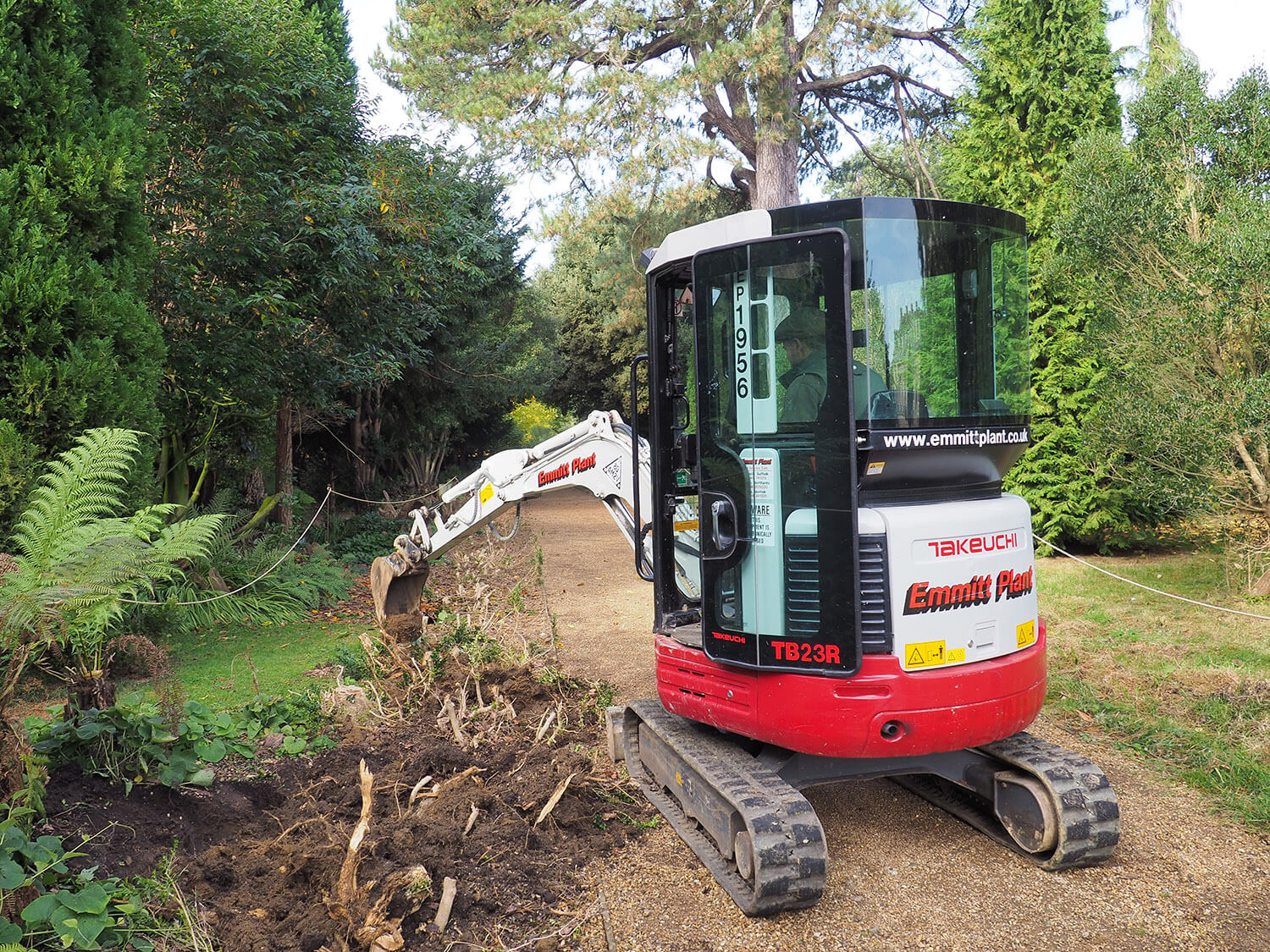 Dealing with Box Blight in this sustainable way, was always going to be a huge task. But within these challenges, opportunities have opened up, and we've embraced them. So often people can get sad or disheartened by having to remove a diseased or dying plant, particularly when it's something quite substantial like a tree or an established hedge. And this project has shown that not all is death and destruction, but a chance to develop and enhance an already unique garden.
Jack Lindfield, Head Gardener at National Trust Ickworth
Photos by Ray Dale - Garden Volunteer at National Trust Ickworth