To bring some colour and joy into our lives, this year at RHS Hampton Court Palace Garden Festival we created a cutting garden with a difference. On our stand HC 410 we demonstrated how much you can fit into a small, 8×8 metre garden to keep your home full of flowers and colour all summer and into the autumn.
Centre stage within this riot of colour was our National Trust Tatton greenhouse, powder coated in Wood Sage, furnished with a selection of wonderful pre-loved items from our friends at Lamb & Newt and surrounded by charming paving generously provided by Westminster Stone. The Tatton was framed by the visitor favourite Sweet Peas in large pots either side of its extended lobby. The bountiful Sweet Peas were grown by our gardener Lily here at Torberry Farm in our lean-to greenhouse.
Inside the Tatton, we showcased how to utilise your greenhouse for your cutting garden. Our traditional benching provides ample workspace to sow your seeds, with the Hydroleca offering a stable surface and crucial drainage. Our potting shoe affords efficient and tidy filling of pots and seed trays, and our external shades optimise heat and light control within the glasshouse, as all flowers favour varying conditions.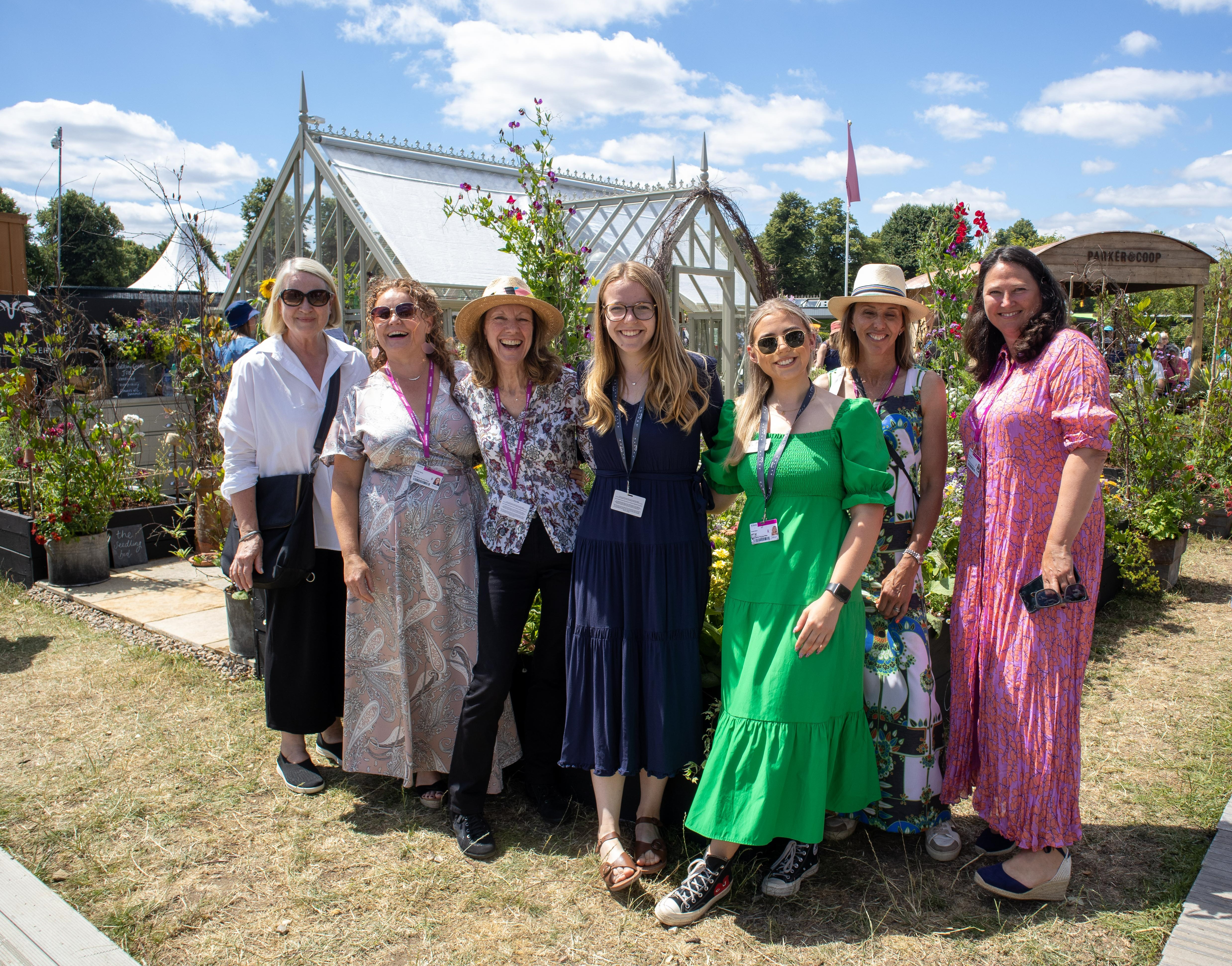 To bring our cutting garden dream to life, five members of our beloved Grow Club; Julie, Judy, Ann, Lottie and Caroline, volunteered to help us curate our garden at Hampton. It was an incredible team effort, overseen by our very own Lily and Helier Bowling AKA The Garden Goddess. From Scotland to Hayling Island, our Growers have been working incredibly hard to grow the flowers from seed since March, to the specific July deadline. Collectively they grew a plethora of annuals, from Cornflowers, Calendula and Cosmos, to Salvias, Snapdragons and Sunflowers.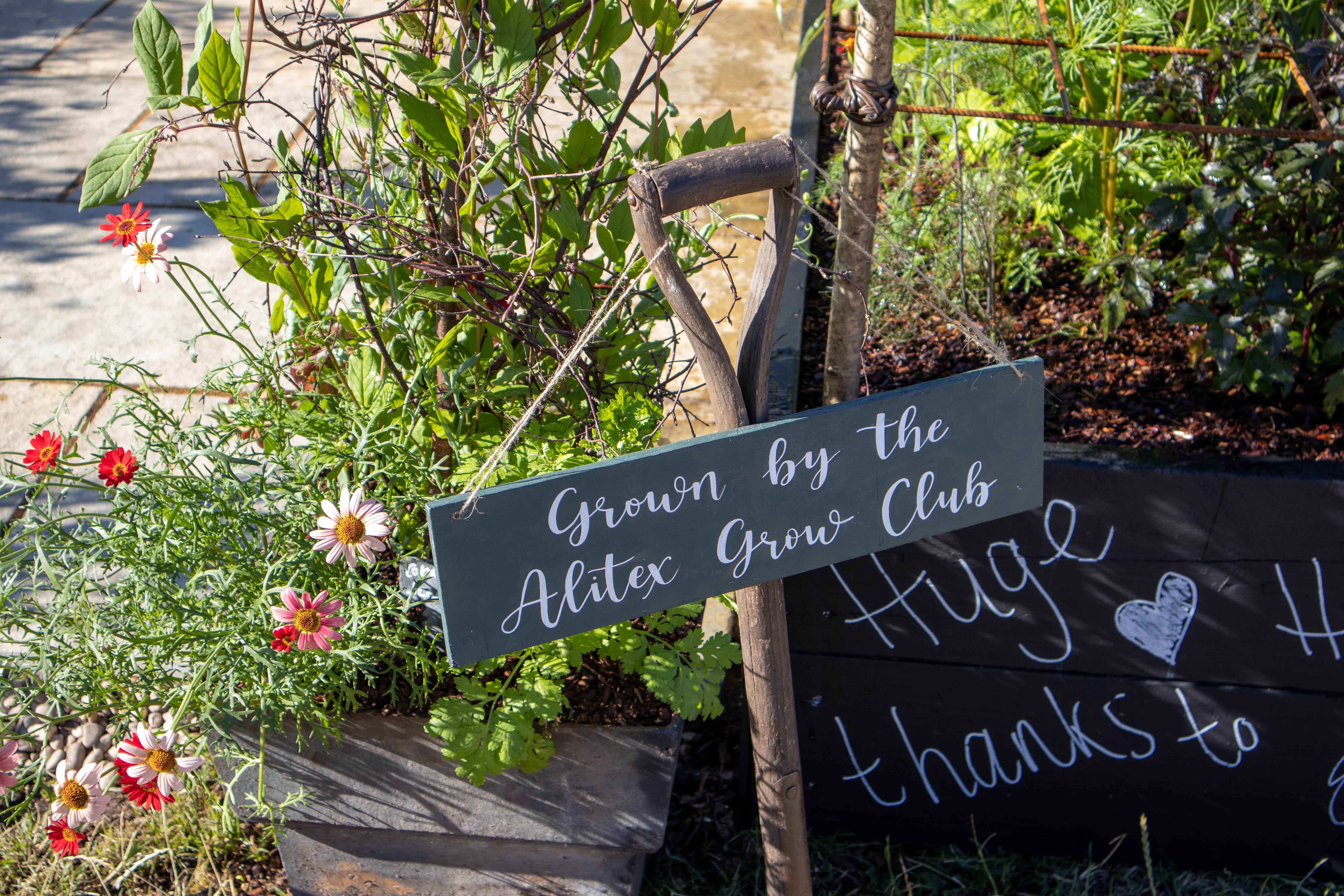 The Grow Club is our private Facebook group which we pride ourselves in being a platform for like-minded people to come together and share their triumphs, pitfalls, top tips and request recommendations from other members. We also share Grow Club exclusive content, such as workshops, competitions, and unique opportunities – like growing flowers for Hampton! Grow Club members include Alitex customers past, present and future, as well anyone who has a passion for gardening!
We are incredibly proud of our online growing community, and we are delighted to announce that we were awarded the 5 Star Trade Stand Award. As our cutting garden bloomed in the glorious sunshine, we reminisced on how far our Grow Club has come in little over a year. This is what it's all about for us at Alitex – we are passionate about all that grows: gardens, communities and people.